Brand New! Outdoor Hour Challenge
Sandhill Crane Nature Study
Our bird study is leading us to a nature study of the sandhill crane this week. I've long admired this bird for its unique story and its migration habits. We currently live in the migratory path of the sandhill crane. I won't forget the evening my son and I were out on a walk and we heard the sandhill cranes coming with their bugling call far overhead. It was an awesome experience.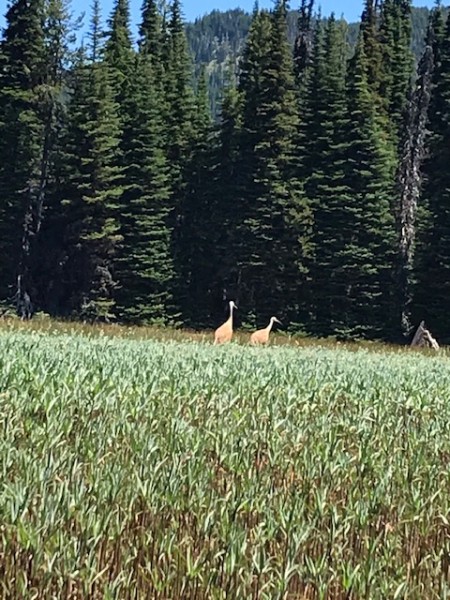 Then, last summer, we were out on one of the Cascade lakes and there were sandhill cranes feeding along the shore in the reeds. It was a highlight of my summer to see them up close for the very first time.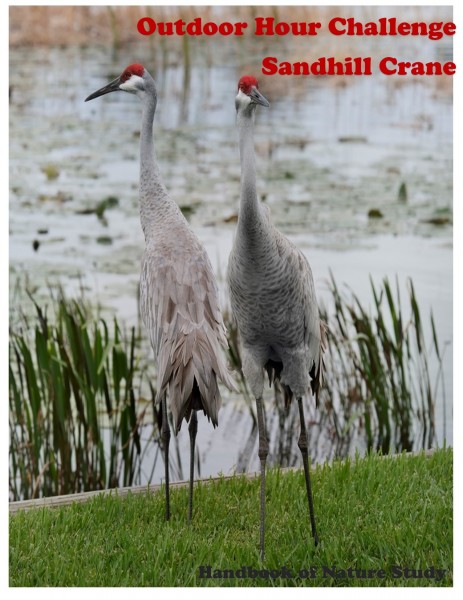 Use the Outdoor Hour Challenge to learn more about this amazing bird in hopes that someday you too will encounter it in your travels.
Watch a video and look up a link to get your study started:
Make sure to look at the range map in a field guide or on All About Birds to determine if you might spot a sandhill crane in your area. Don't forget to think about its migratory path and the time of year you're most likely to have a sandhill crane in your region.  We've heard them flying overhead at certain times of the year so make sure you listen to the sound of the sandhill crane which is quite distinct, like a rattling bugle: Sandhill Crane.
Please note that I will not be posting the complete challenge here on the blog, but you will find the detailed challenge in the Bird Nature Study Set #1 ebook that's available both in the Ultimate Naturalist and Journey level memberships. Sign into your account and download the ebook for the details, more links, and notebook pages.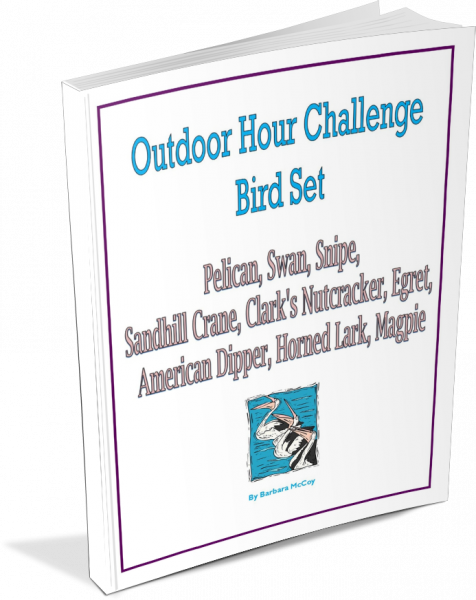 Birds included in this ebook: pelican, sandhill crane, Clark's nutcracker, egret, American dipper, horned lark, magpie, swan, and snipe.
Download a sample of the book here: Bird Nature Study Set #1 Sample
To purchase an Ultimate Naturalist Library membership, you can click on over to the Join Us page at any time.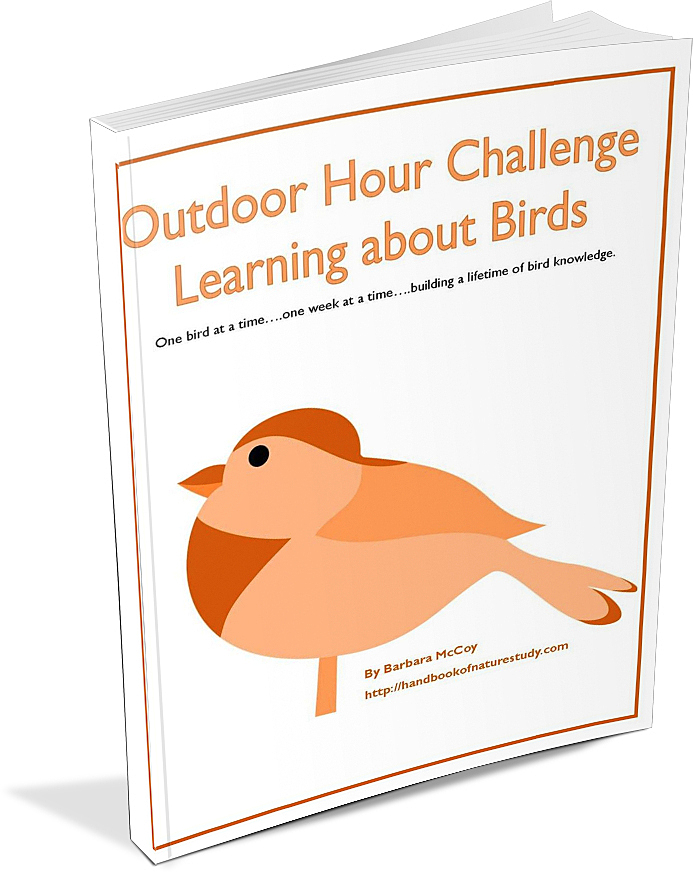 You may wish to also download and use the Learning About Birds ebook available in the Ultimate Naturalist Library.