Once a Month Nature Journal Project
Add a Map – From the Archives
An easy way to remember a particular hike is to include a printed map or a hand drawn map. This creates a visual record of the trail and any notes you have for particular places along the trail.
Use the ideas from the archives listed below to use in your nature journal this month.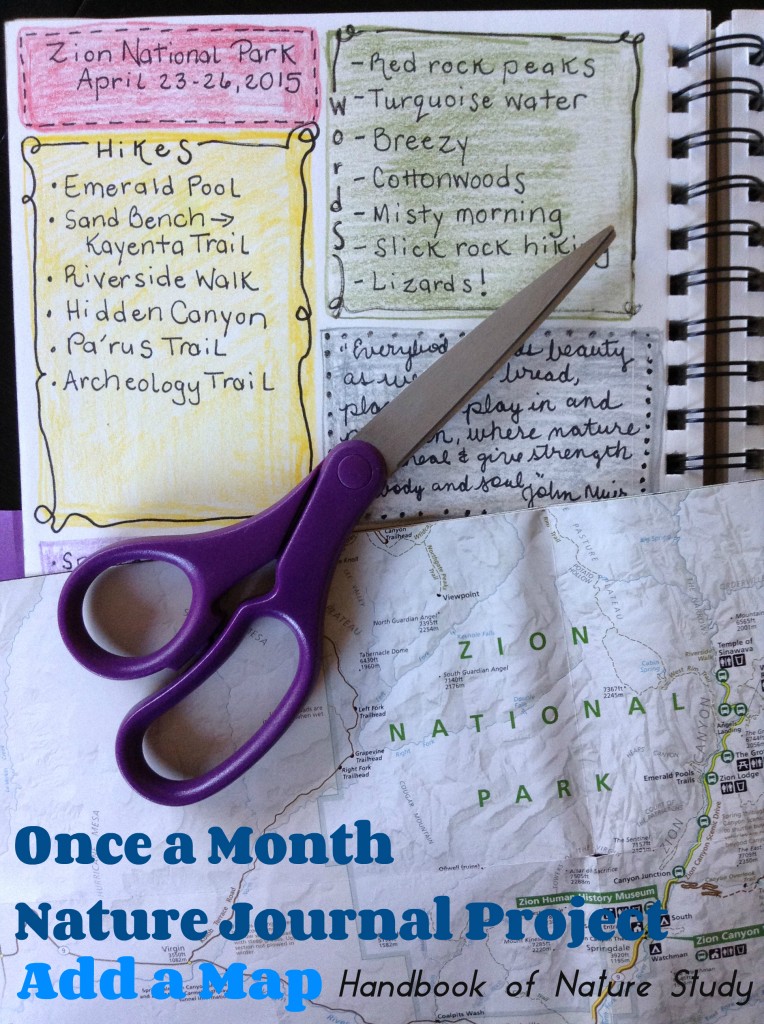 How to Use a Map in Your Nature Journal
Attach a map along one edge of your page like a flap.
Tuck a folded map into a pocket or keep it secured under an edge of another piece of paper or cardstock.
Adhere the map right to your page, cutting the map to fit.
Write on top of your map with a caption, a thought, or a quote.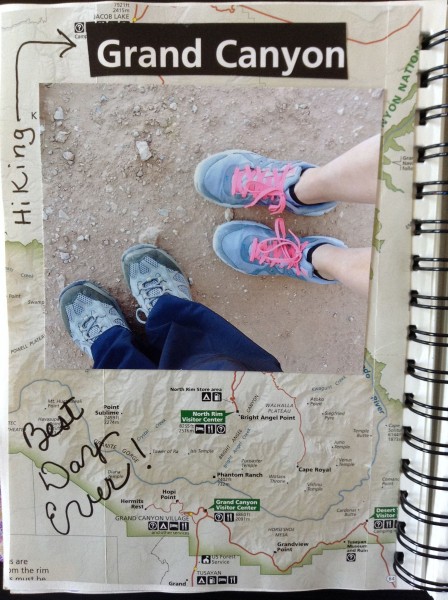 If you need more inspiration, I created a Pinterest board that gathers dozens of actual nature journal pages from participants.
Complete list of all the Once a Month Nature Journal Project Ideas
This is an Amazon affiliate link to my most favorite nature journal sketchbook. I have used these for many years and they hold up well to all types of art media- pens, markers, watercolors, etc.