"The main difference between spider webs and cobwebs is that spider webs are still in use, while cobwebs are webs that have been abandoned." Wikipedia, Spider Web 8/19/11
Here are the links:
Challenge from the archives: Outdoor Hour Challenge – Fall Webs of All Kinds
and the More Nature Study – Autumn ebook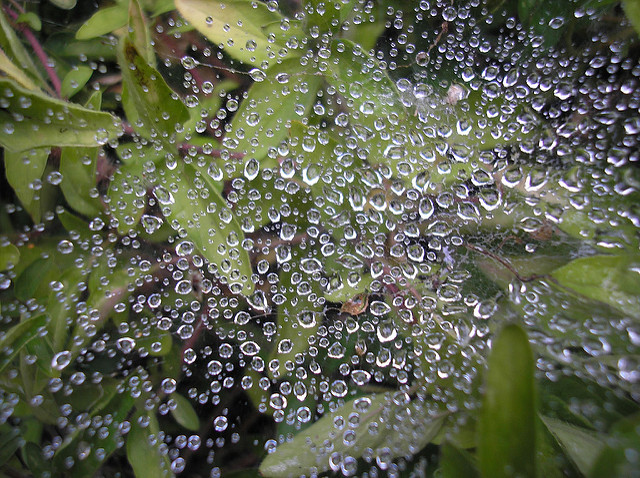 We are going on a spider web hunt this week! Have some fun and get outside with your kids and look for a spider web or two to observe. Use the suggestions from the Handbook of Nature Study lesson activities (Lessons 110-113) to prepare some specific things to look at and then follow up with a nature journal if your children are interested.
If you have rain or dew, look for droplets of water on a spider web, noting the interesting patterns. Challenge yourself to get a photo of a web! Use all your creativity to make this an enjoyable nature study topic. I guarantee that once you get started hunting for webs, you will start to see them everywhere…including in the corners of your house (speaking from experience).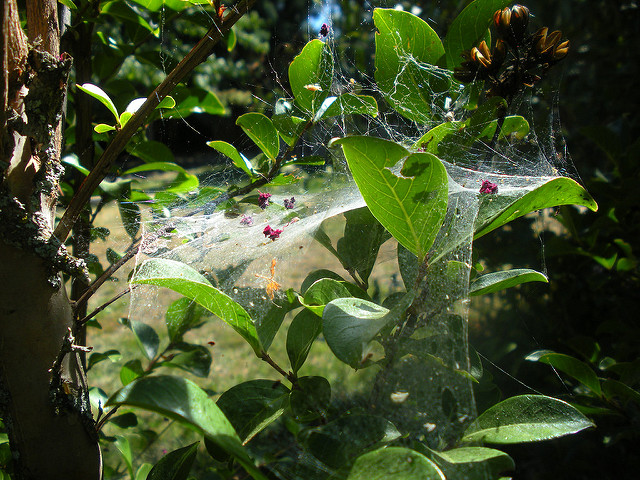 Need some inspiration? Here are some links to our web entries from the archives:
Tangled Webs- Spider and a Ladybug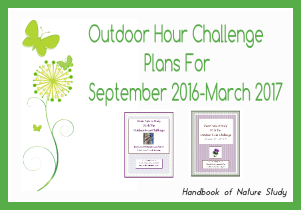 Note: You do not need to purchase the ebooks to participate but they are handy to have for planning and for the regular and advanced notebook pages included in each one. Click the graphic at the bottom of this post to go over to check out the Ultimate Naturalist Library membership.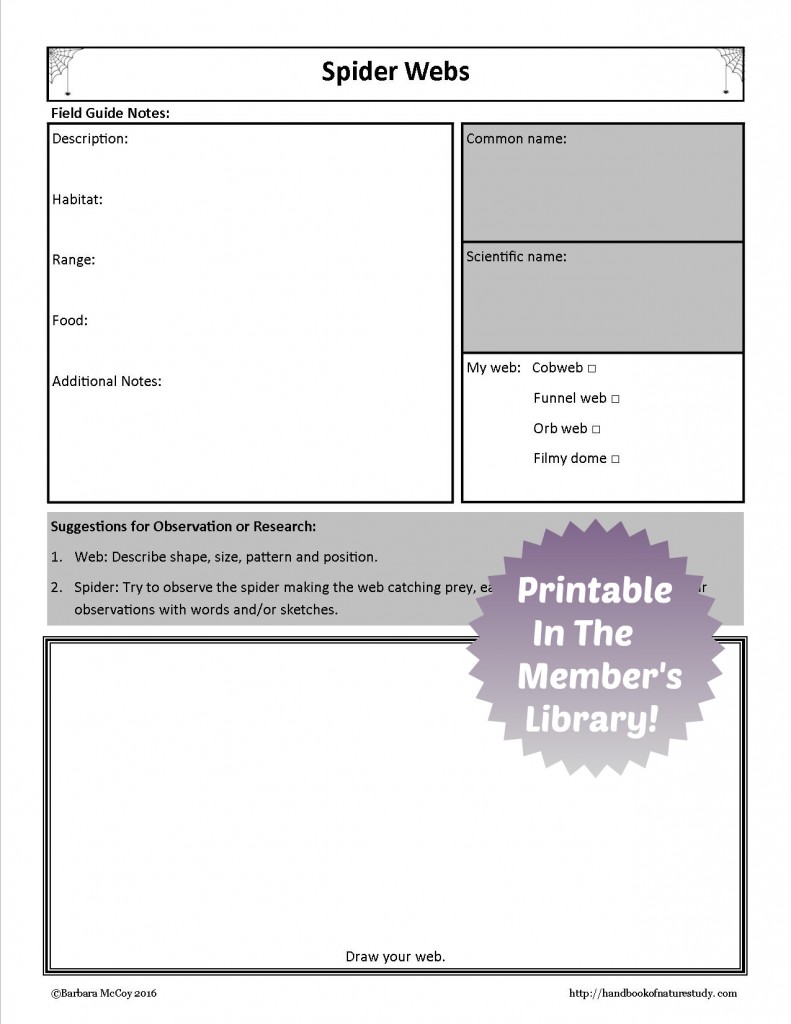 NOTE: If you have a membership here on the Handbook of Nature Study, look in the printable library for a spider web notebooking page.