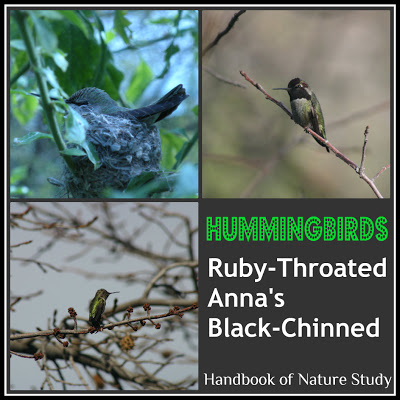 Outdoor Hour Challenge
Green Birds – Ruby Throated, Black Chinned and Anna's Hummingbirds
From the Archives and from the Learning About Birds ebook
Use the links above to find out more information for the birds included in this Outdoor Hour Challenge. This is a week of looking for hummingbirds! I haven't seen any hummers in my yard yet because we don't have any winter resident hummingbirds, but when I lived in California we had Anna's hummingbirds year round in our feeders.
Last summer here in Oregon we had rufous hummingbirds with their mechanical wing sound. I can hardly wait to see their return!
We'll be reading about hummingbirds in the Handbook of Nature Study as a refresher and then looking up our local hummingbirds in the field guide.
There is information in the challenge link above about how to get started with a hummingbird feeder in your own yard…give it a try!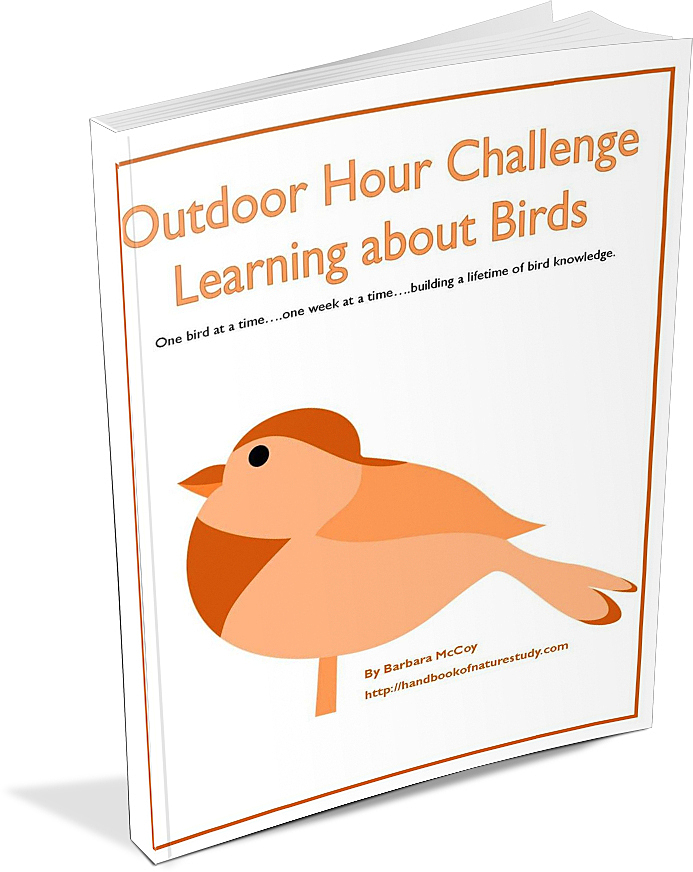 This green bird challenge is from the Learning About Birds ebook here on the Handbook of Nature Study. It's found in the Ultimate and Journey level memberships for you to download and use with your family. If you would like to gain access to this ebook, you can purchase a membership now and have instant access.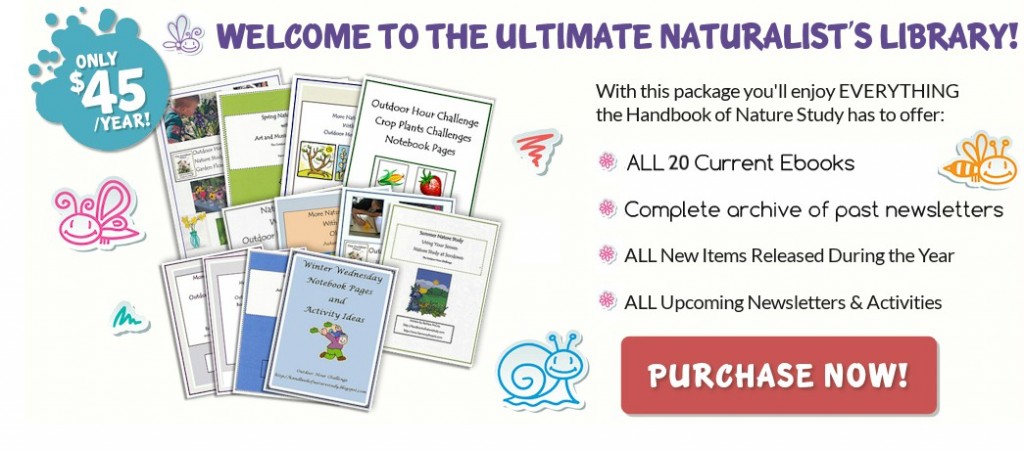 Use the discount code BIRDLOVER5 for $5 off an Ultimate Naturalist Membership.