Our family loves going on a good mushroom hunt! This week you can read in the Handbook of Nature Study about this fascinating nature study topic and then set off on your own hunt. Remember to create a sense of adventure as you set out to look for mushrooms, building anticipation for finding even just one mushroom to observe.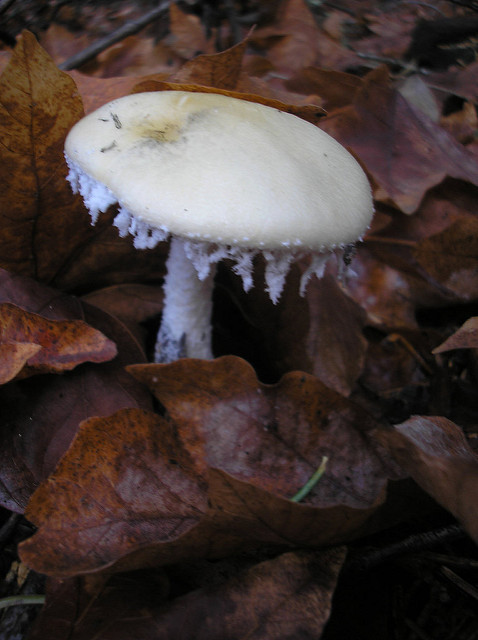 If you don't have any mushrooms to study at this time, I invite you to view my Flickr gallery of fungi photos for some fun inspiration. The variety of shapes, colors, and sizes will amaze you! Here is the link: Barb's Fungi Photos on Flickr.
Tip for Finding Mushrooms
My original mushroom challenge suggested that you let your friends and family know that you are looking for mushrooms and they can let you know if they come across any in their travels. Some of our best mushroom studies came from tips I got from my dad who found several interesting species of mushrooms on his property.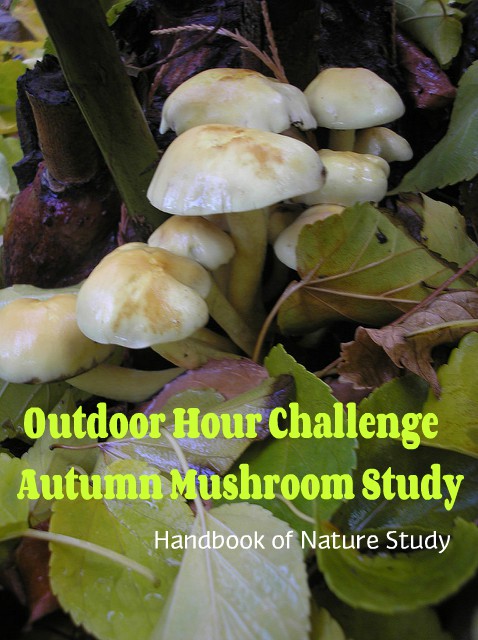 Autumn Mushroom Nature Study – Handbook of Nature Study Lesson 198, pages 714-719
Archive Outdoor Hour Challenge – Click the link above to see the mushroom study suggestions in the original challenge.
"Fungi, as a whole, are a great boon to the world. Without them our forests would be choked out with dead wood. Decay is simply the process by which fungi and other organisms break down dead material, so that the major part of it returns to the air in gaseous form, and the remainder, now mostly humus, mingles with the soil." Handbook of Nature Study, page 715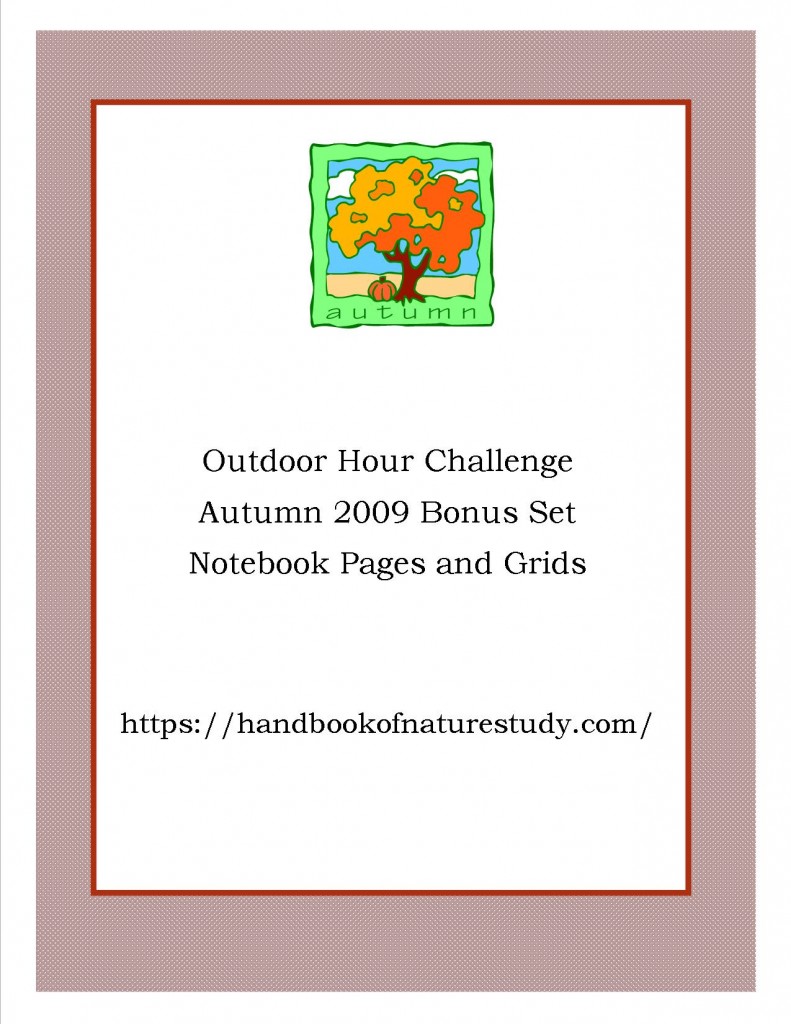 You can print and use the mushroom notebook page included in the free autumn notebook page download above.
Make sure to click the link below to read the entire Outdoor Hour Challenge with helpful links, nature study ideas, printable notebooking pages, and suggested follow-up activities.
Autumn Mushroom Nature Study – Handbook of Nature Study Lesson 198, pages 714-719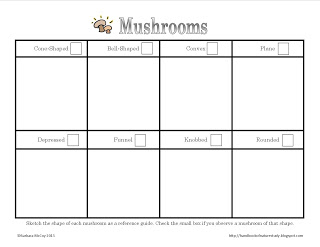 Mushroom Cap Printable: Click over to read some additional information, find valuable links, and a free printable notebook page to use in your follow-up study of mushrooms.
Optional Art Activity: Watercolor Mushrooms
"Since mushrooms are especially good subjects for watercolor and pencil studies, it would add much to the interest of the work if each pupil, or the school as a whole, should make a portfolio of sketches of all the species found. With each drawing there should be made on a supplementary sheet a spore print of the species."
Handbook of Nature Study, page 718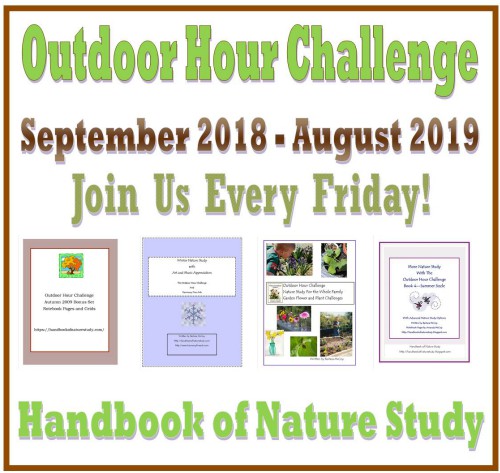 This Outdoor Hour Challenge is part of the 2018-2019 Plan here on the Handbook of Nature Study. We'll be using the Handbook of Nature Study by Anna Botsford Comstock to discover new things about the world around us. Join us each Friday for a different nature study topic. Make sure to subscribe to this blog to receive the weekly challenge right in your email box.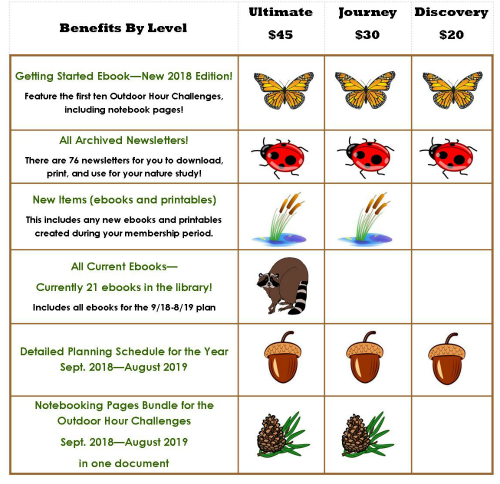 If you want to become a member here on the Handbook of Nature Study, you can click the Join Us button for more details. Benefits include those shown above including access to ebooks, notebooking pages, archived newsletters, and new ebooks and printables published during your membership.
Here are a few of my personal favorites for your mushroom study. Please note I am an Amazon.com affiliate and these are affiliate links to books I own and love.