It's polar-vortex cold outside but it's hard not to love all the snow! So what do you do when it's too cold to go out? You study all about snow while staying warm inside! 🙂 Below you'll find 10 indoor winter activity ideas to go along with a printable snowflake  journal, plus several other winter-themed resources.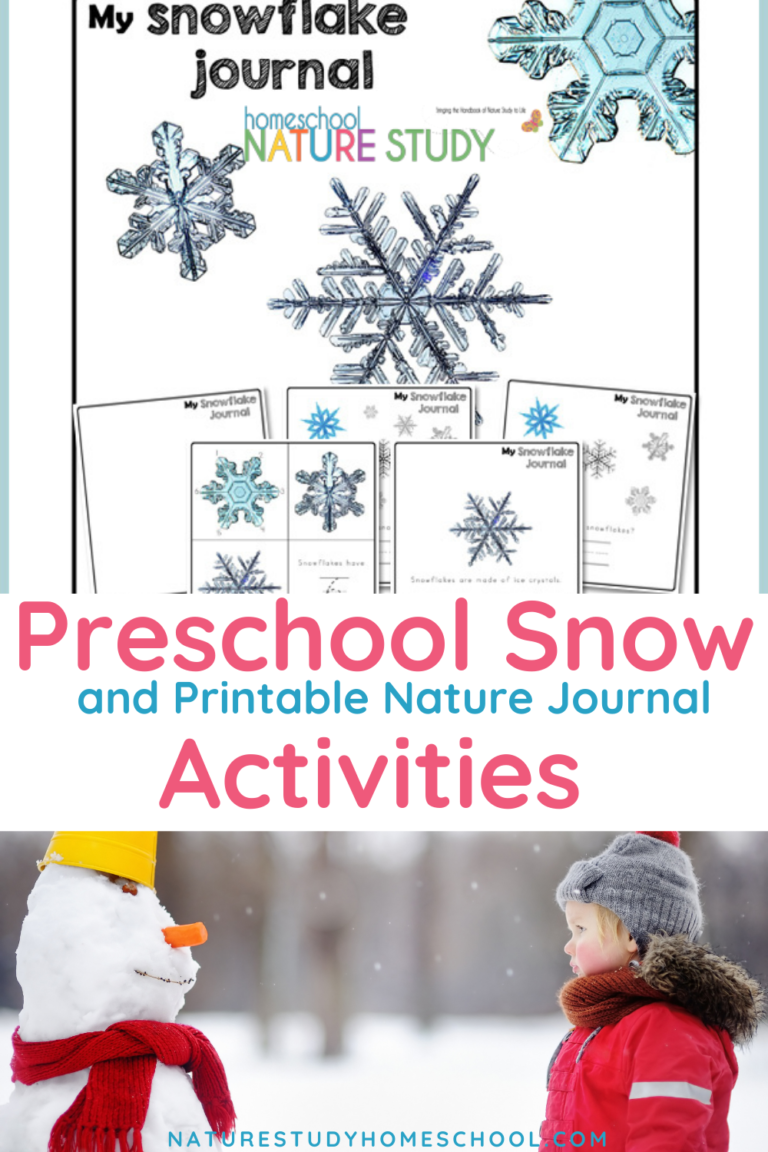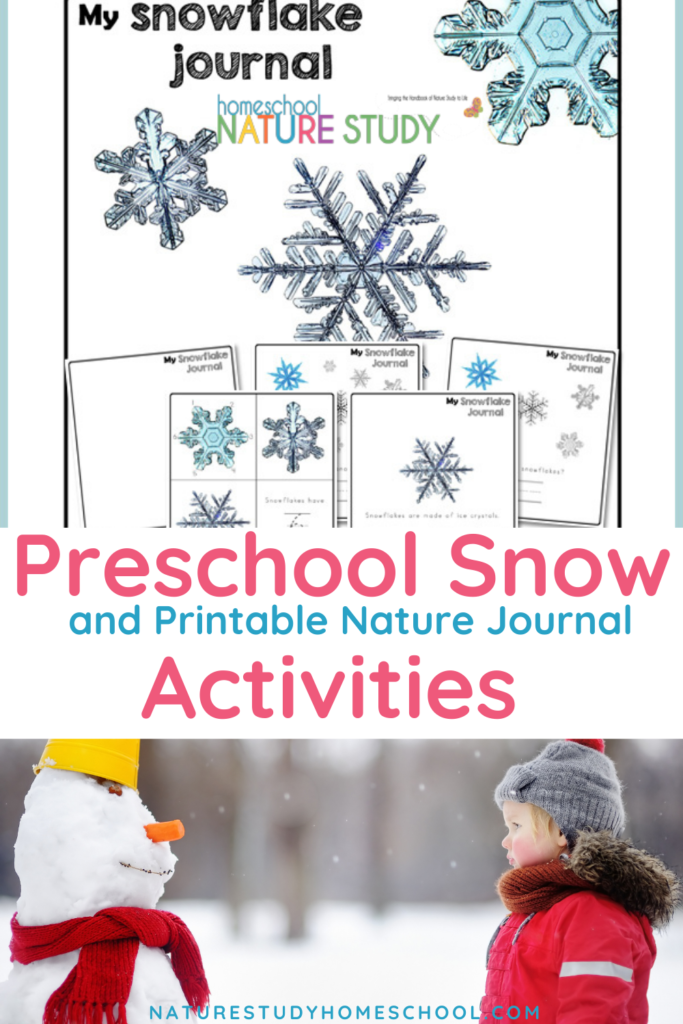 Preschool Snow Activities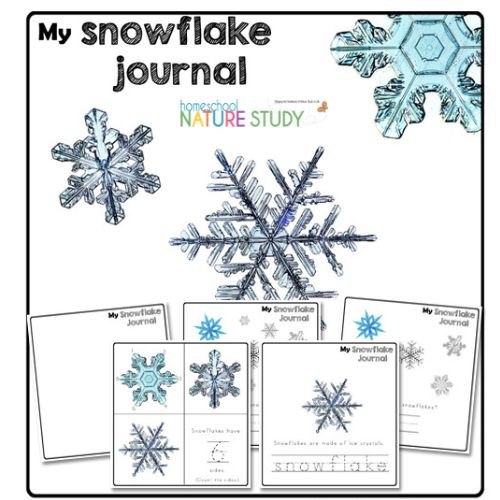 I decided to make another preschool science-themed paper bag journal! This set has six pages to add to a journal. It also includes six more free snowflake-themed journal pages!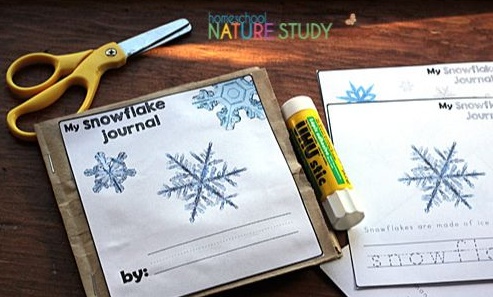 1. Print out the snowflake journal pages. Have your students fill out any information before gluing into the paper bag journal. Paper bag journal assembly instructions can be found here.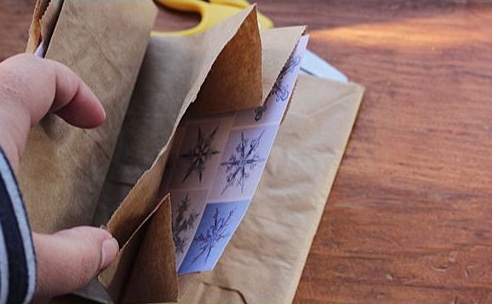 2. Print out two copies of this sheet of snowflakes on to cardstock. Cut one set and have children match snowflakes on the uncut set, or cut both sets and play snowflake memory. Another option would be to print out on regular paper and have your student cut out the snowflakes and glue into their journal. Be sure to look through this site to see several collections of snowflake photos!
3. Take a winter nature walk and bring along our printable winter I Spy cards. How many objects can you spy on your walk? Too cold to go outside? Print and glue the images in your nature journal or use  as winter word cards and tuck into the paper bag.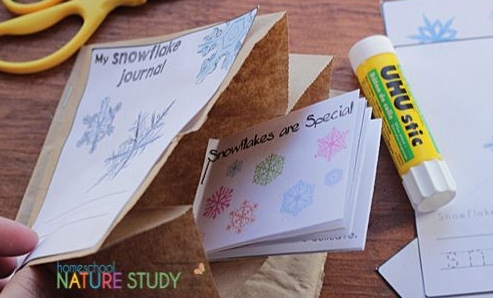 4. Make a snowman bird feeder.
5. Enjoy a homeschool snow study.
6. Make frost in the comfort of your own home!
7. Paint snow indoors. (We are going to do this tomorrow!)
8. Make pattern block snowflakes.
9. Make your own snow — sensory bin activity.
10. Take a winter weather walk and print out the accompanying journal page.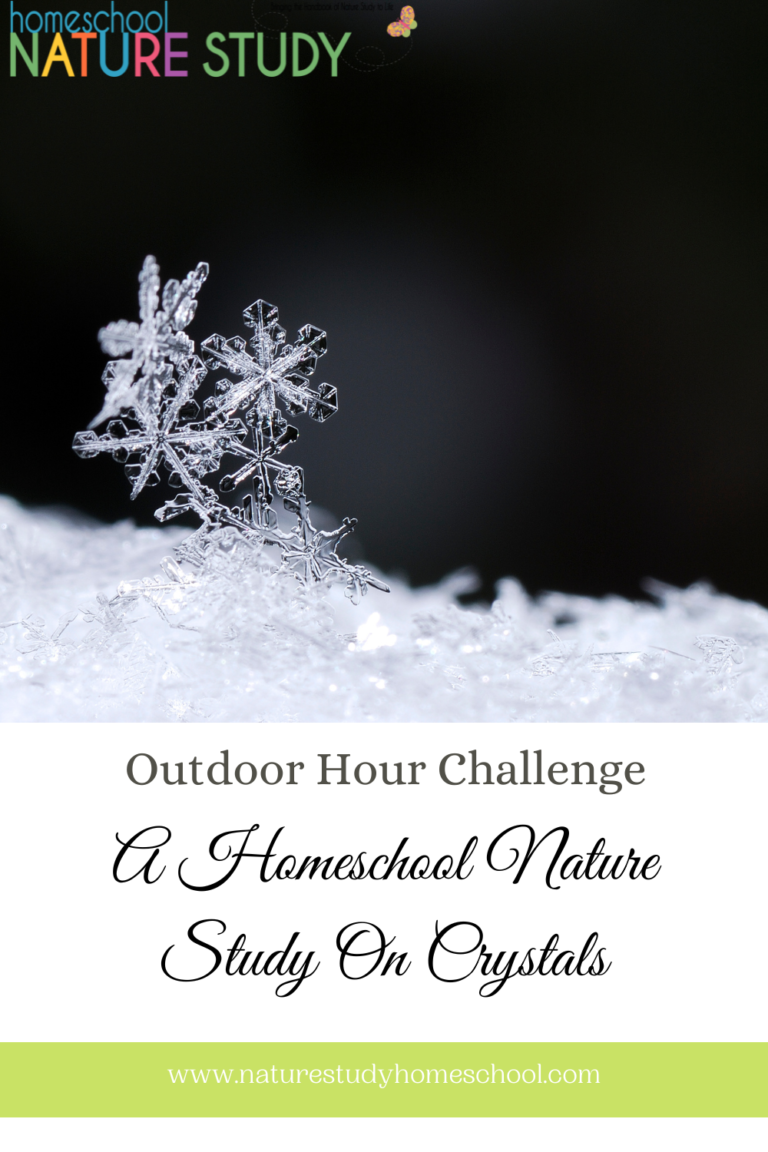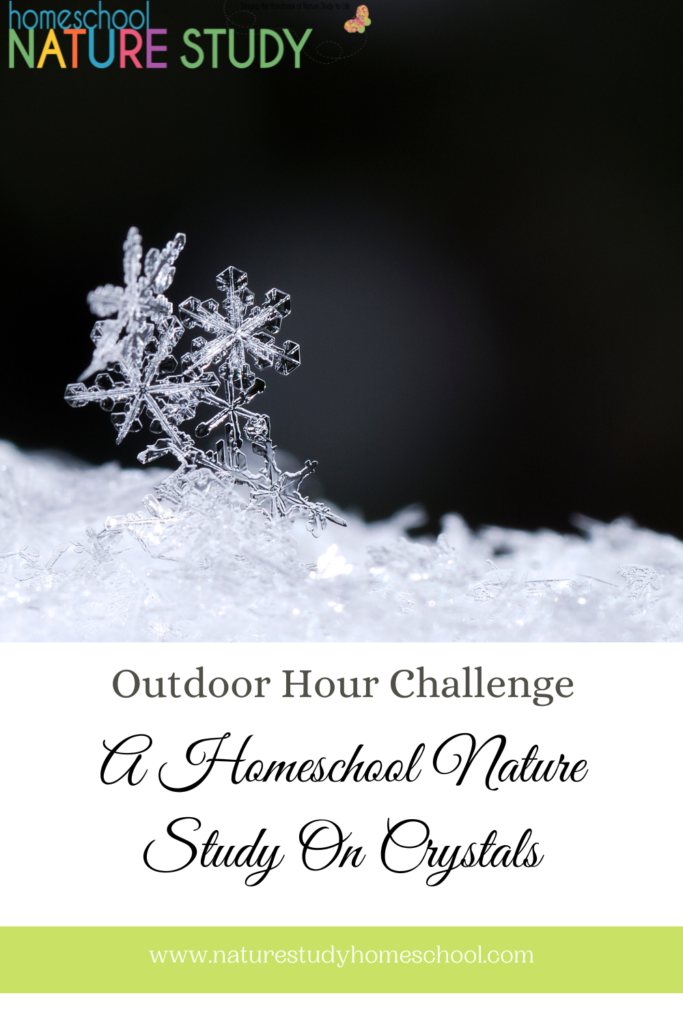 Snow Homeschool Nature Studies for the Whole Family
In addition to preschool snow activities, enjoy these ideas for all ages!
Homeschool Nature Study on Crystals – Winter has arrived! If you have snow and ice around then now is the perfect time to do a homeschool nature study on crystals. If you live in warmer climates then we have some ideas on growing your own crystals.
Snow Outdoor Hour Challenge – In addition to a snow Outdoor Hour Challenge, learn how to catch and study snowflakes, how snow crystals are formed, learn to make your own snowflakes with a special recipe, a frozen spider web hunt, snowflake art and more!
Take a Silent Winter Walk!
Members also enjoy many snow-related learning links on the Nature Study Calendar.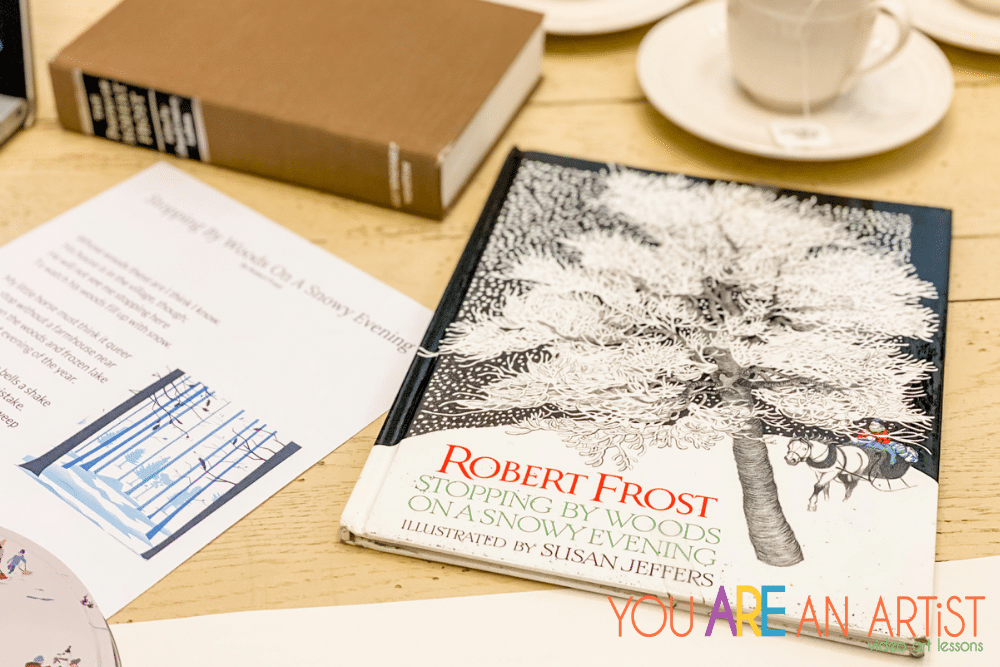 Snow-themed Books
Whenever we do a theme, I love to incorporate books! Here are a few snow-themed books to set out and read together:
And when it's time to warm up back inside, having a book basket of winter-related books helps continue the conversation. Here are a few of our favorite winter books:
Snowflake Bentley: A Winter Snowflake Study – This winter homeschool snowflake study combines the beauty of winter with the fascinating life of Snowflake Bentley.
Stopping By The Woods on a Snowy Evening – we love this book and these tea time homeschool ideas!
Snowflake Science Activity Book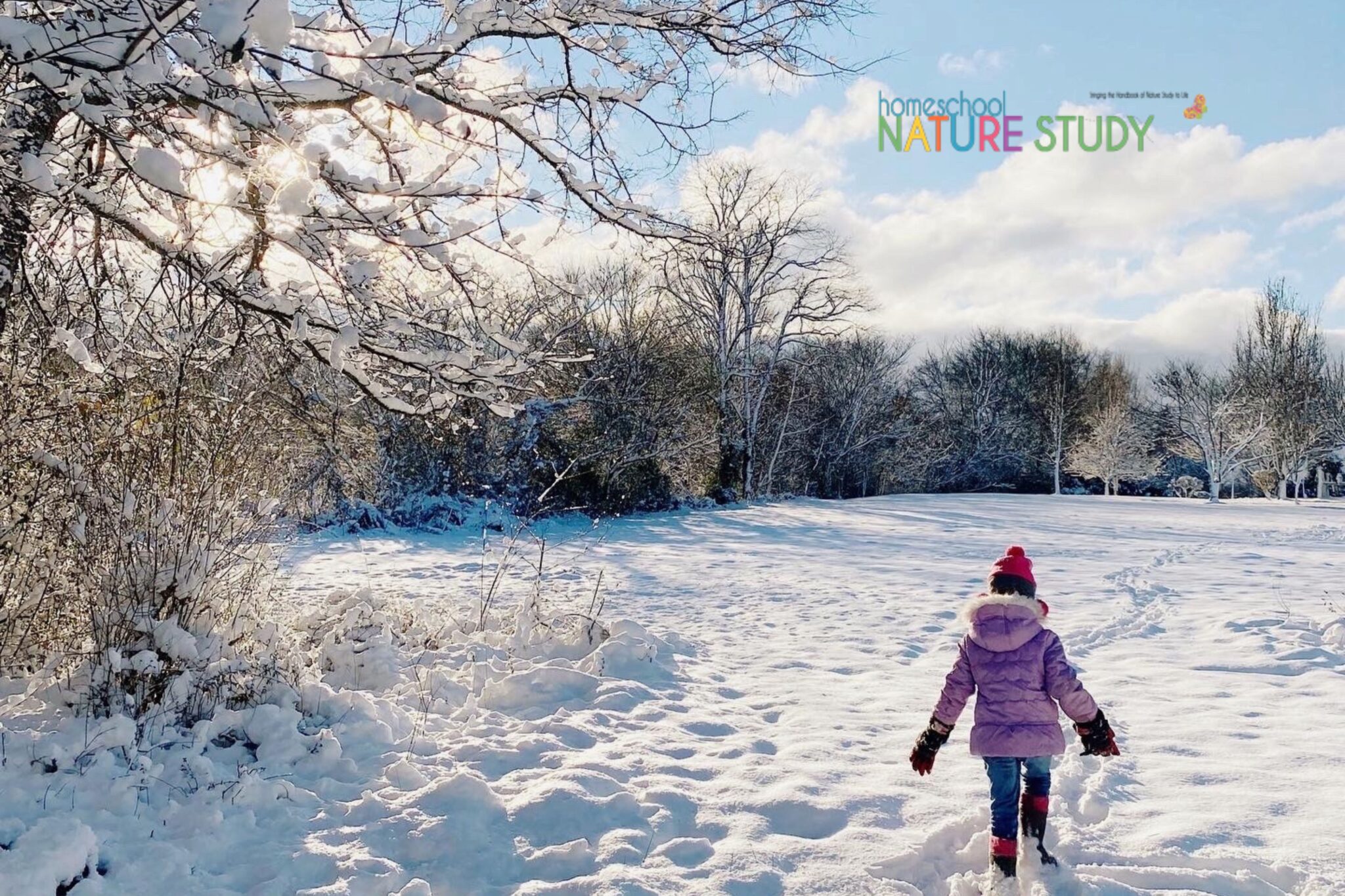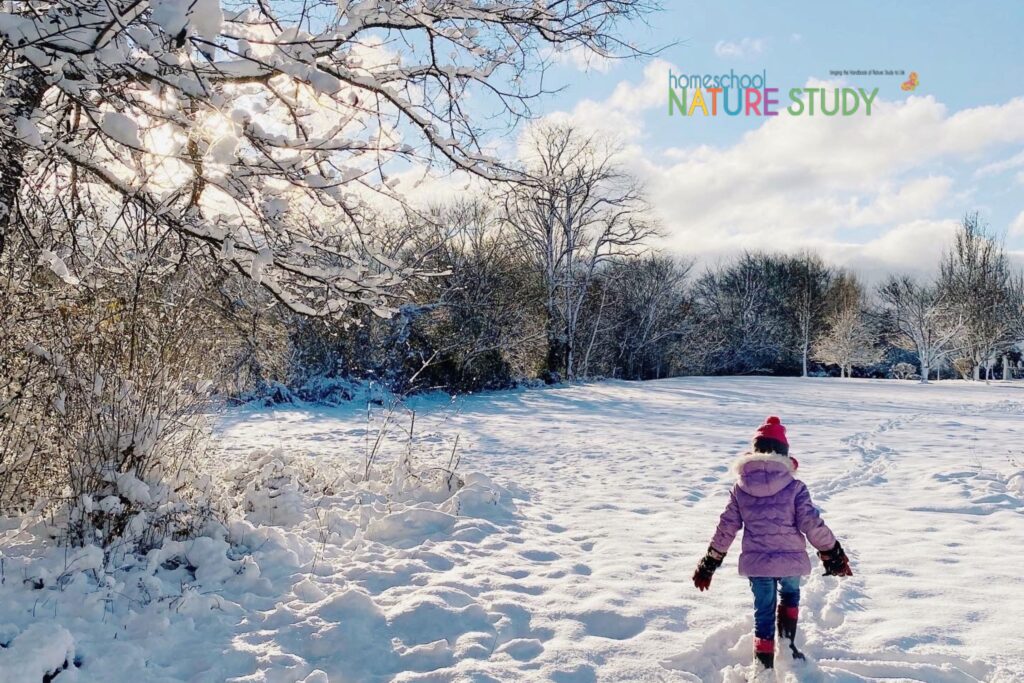 Winter and Snow Nature Resources
More wintry ideas here: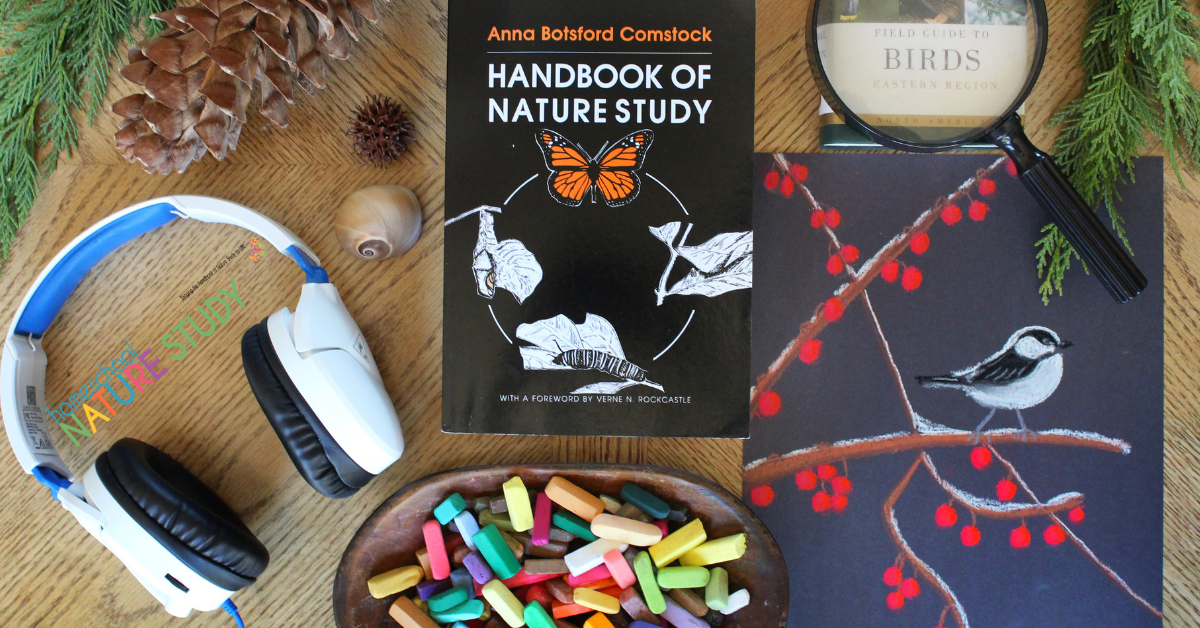 The Outdoor Hour Challenges Bring The Handbook of Nature Study to Life in Your Homeschool!
For even more homeschool nature study ideas for all seasons, join us in Homeschool Nature Study membership! You'll receive new ideas each and every week that require little or no prep – all bringing the Handbook of Nature Study to life in your homeschool!
Be inspired. Be encouraged. Get outdoors!
Do you have any other fun preschool snow activities?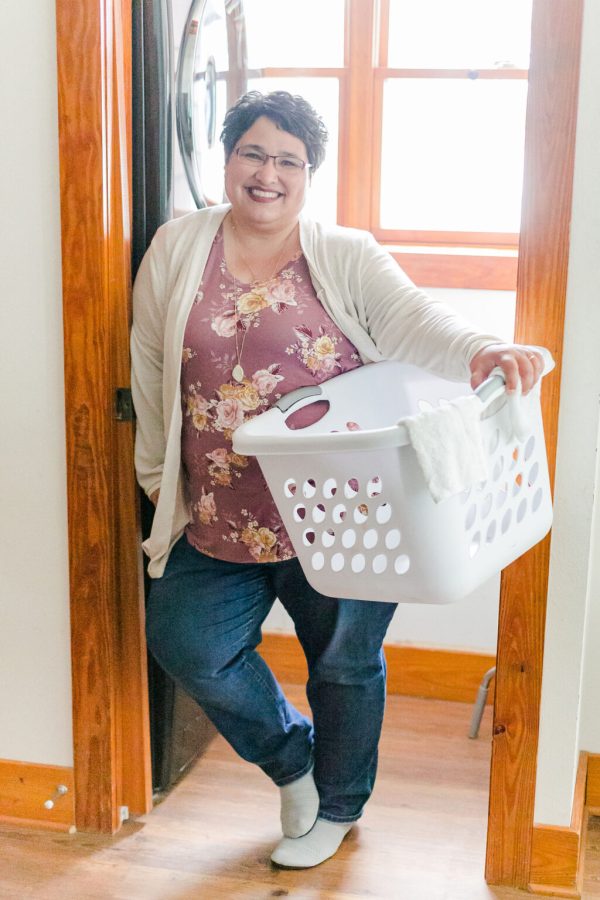 By Maureen Spell, a long-time contributor to the Outdoor Hour Challenges. Maureen helps Christian mompreneurs operate their business from a place of joy, purpose, and excellence because they are clear on how their business is serving their family and others. As a homeschool mom, she believes success at home AND business without the mom-guilt, stress and burn-out is possible! Outside of work, she loves having good conversations over a hot chai or GT Gingerberry kombucha and spending time with her husband and seven children. Visit her at MaureenSpell.com