Outdoor Hour Challenge
Scarlet Saucer Nature Study
For many families, this is a perfect time to get out and look for fungus in the woods.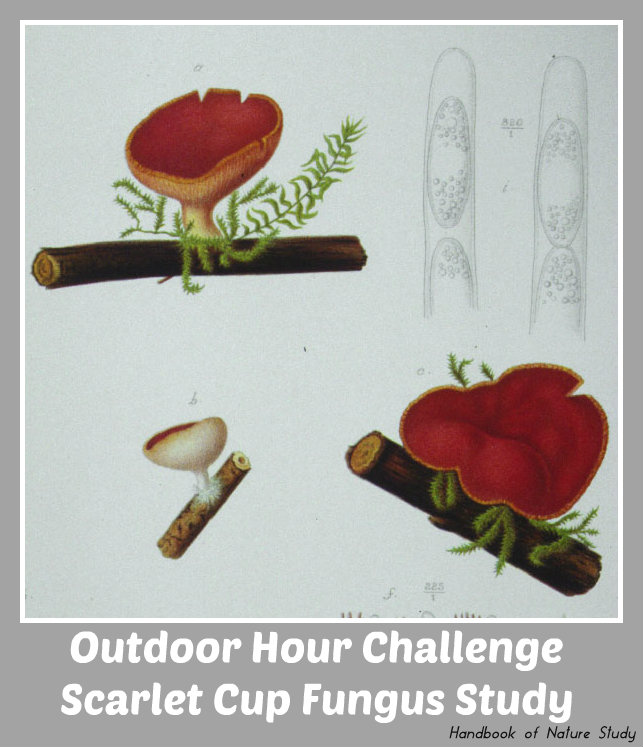 View the original challenge here: Outdoor Hour Challenge – Scarlet Saucer.
The scarlet saucer is easy to recognize and you can make it a fungus hunt to capture your child's interest. Use the information in the original challenge to learn more about the scarlet saucer or if you want to make it a broader study of fungus, members can download the March 2013 newsletter for a fungus grid study and some coloring pages.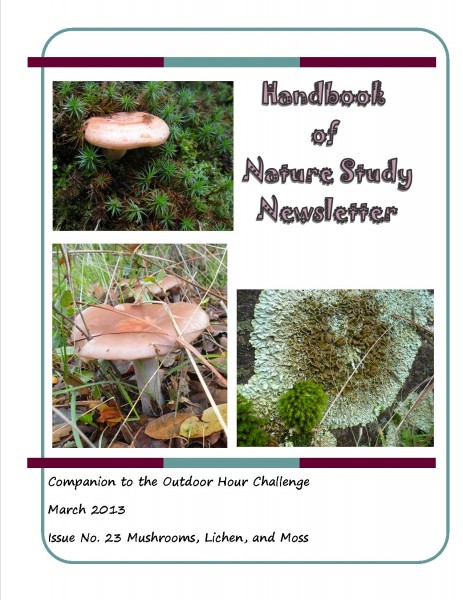 If you have access to the Winter Nature Study Continues ebook, there are two notebook pages to choose from for your nature journal.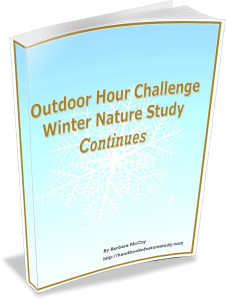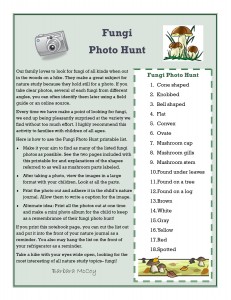 Alternate activity: Look for the Fungi Photo hunt printable in the Member's Library.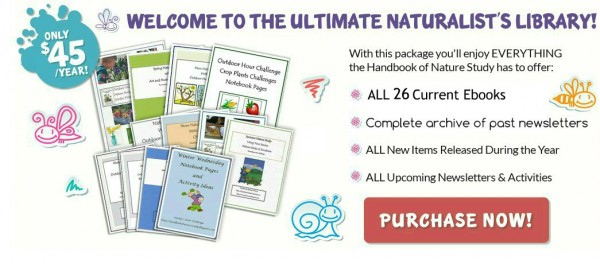 To purchase an Ultimate Naturalist Library membership, click on over to the Join Us page at any time.
You can use the discount code NATURE5 to receive $5 off your Ultimate Naturalist Library membership.