You may never have heard of this this week's subject, skunk cabbage! Our family has encountered it on several hikes that have taken us along creeks and damp places. Keep your eyes on the look out for this rather large, green plant and the tell- tale flower and perhaps even the odor.
Just for Fun: Before you begin your study of skunk cabbage, ask your children why they think this plant is called skunk cabbage. Let them guess and throw out ideas. You might even add these ideas to your nature journal page.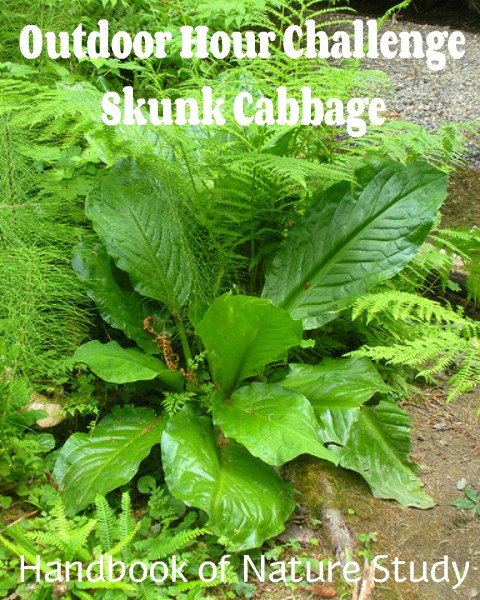 Please note that I will not be posting the complete challenge here on the blog but you'll find the detailed challenge in the Forest Fun ebook that is available both in the Ultimate Naturalist and Journey level memberships. Sign into your account and download the ebook for the details, more links, a coloring page, and notebook pages.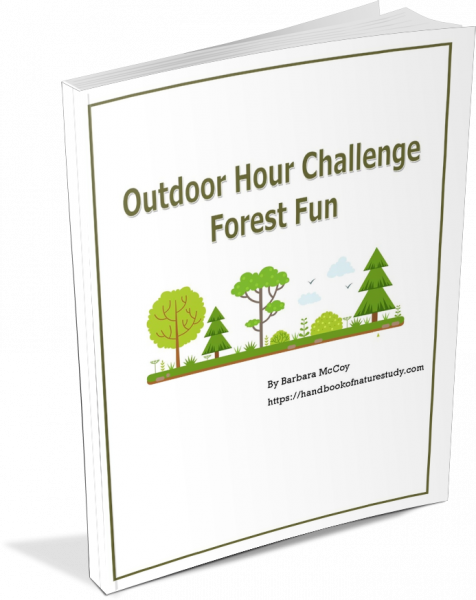 We are working through the Forest Fun ebook which is a brand new series of nature studies featuring things you might find in the forest. It's not too late to join us by purchasing an Ultimate Naturalist or Journey level membership.
Topics in this ebook include:
Rabbitbrush
Skunk Cabbage
Azalea
Common Raven
California Quail
Western Tanager
Black Bear
Moose
Porcupine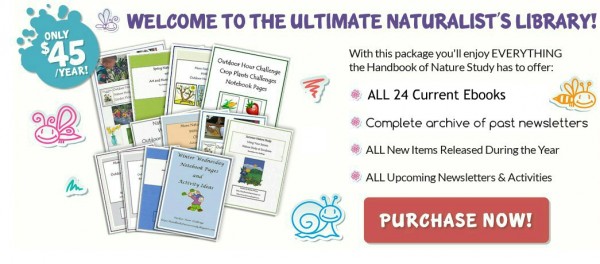 If you don't have a membership yet, you can click the graphic above and join today for immediate access to the 24 ebooks and so much more! Remember that all levels, even the Discovery level membership, include access to all of the archived newsletters!