Brand New! Outdoor Hour Challenge
Trumpeter Swan Nature Study
Watching swans on a pond is a favorite memory of mine from growing up. The park in our neighborhood had swans, geese, and ducks but there was always something magical about watching a swan move across the water. Maybe it's their large size or the fairytale connection, but I was always excited to visit the pond and watch these large, graceful birds.
This week you can use the Outdoor Hour Challenge to learn more about the trumpeter swan. As always, remember that the complete nature study lesson is found in the Bird Nature Study Set #1 ebook available to Ultimate and Journey level members.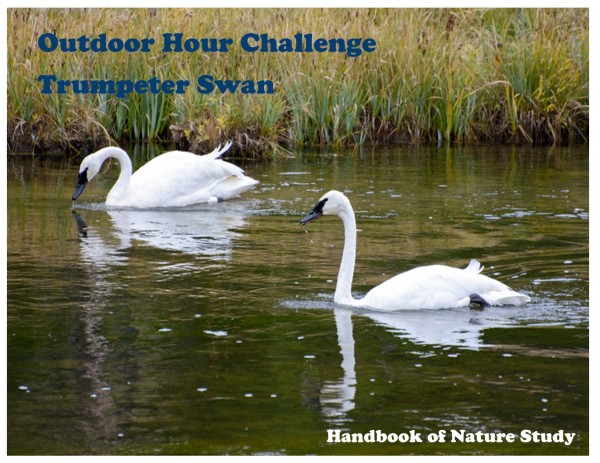 Here are a couple of suggestions from the challenge:
Learn the sound of the trumpeter swan and discuss how it sounds like a trumpet or horn. Here's a link to YouTube that has the sound of a trumpeter swan: Trumpeter Swans Taking Off and Trumpeter Swans Landing.
Trumpeter swans are the largest native waterfowl in North America. Here's a YouTube video that shows a group of trumpeters: Trumpeter Swan.
Visit a nearby pond or river to look for water birds. The trumpeter swan is the largest native water bird in North America so it will be easy to spot. Make sure to listen for the trumpeter swan!
Alternate study: Make careful observations and notes for any water birds you observe during your outdoor time.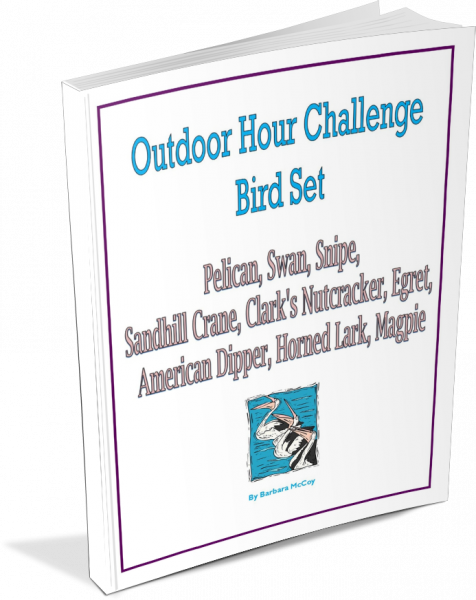 Birds included in this ebook include the pelican, sandhill crane, Clark's nutcracker, egret, American dipper, horned lark, magpie, swan, and snipe.
Download a sample of the book here: Bird Nature Study Set #1 Sample
To purchase an Ultimate Naturalist Library membership, click on over to the Join Us page at anytime.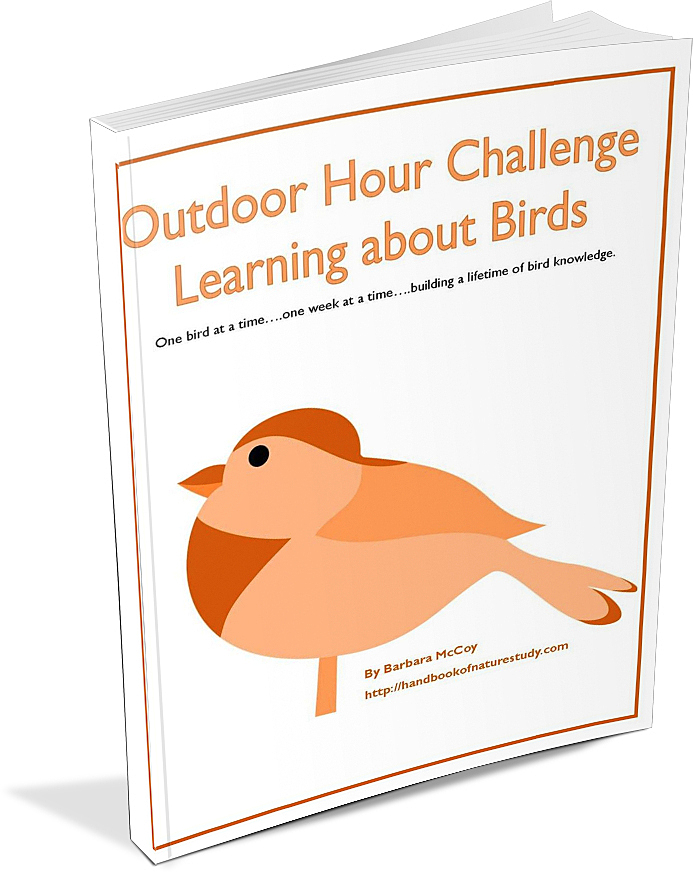 You may wish to also download and use the Learning About Birds ebook available in the Ultimate Naturalist Library.