These were the blossoms on the Western Redbud a few months ago, before the leaves appeared.
This is what it looks like now.
Western (or California) Redbud
Pea family
Usually a shrub 7 to 18 feet high.
Leaves are round and heart shaped, winter deciduous
Bright purple flowers appear in early spring on naked branches, followed by bronze colored leaves that soon turn green.
Seed pods appear in July.
Grows below 4,000 feet.
Drought tolerant and sun-loving.
Native Americans highly prized this shrub and used its autumn wine-red branches for basket-making.
I am hoping to have this redbud as part of my lovely front yard for many, many season to come.
I have long wanted a redbud in my yard and when we did our front yard remodel we left a space for one in the front section. I planted poppies around the base and this spring I got to discover how beautifully they work together in my yard. I need to remember that you are to prune it in the fall, winter, or early spring after the leaf drop.
There is a wealth of information in the printable: USDA Western Redbud.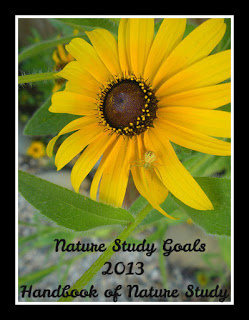 This the second of my shrubs…only three more to go to meet my 2013 goal.