Creating Leaf Prints for Your Nature Journal
Years ago, I created leaf prints using ink as suggested in the Handbook of Nature Study, although using stamp pad ink and not kerosene as suggested in the book.  I want to create a page in my journal using leaves from my Oregon yard and decided this is the time to update that entry with a few additional tips.
The process is simple and a lot of fun too if you combine a nature walk, collecting a variety of leaves, and then following up with some time to produce a beautiful leaf print. My children always wanted to collect leaves during your outdoor time and once we got home I wasn't always sure how to use the leaves or display them. Making leaf prints is a great way to extend your leaf collecting activity or any tree nature study.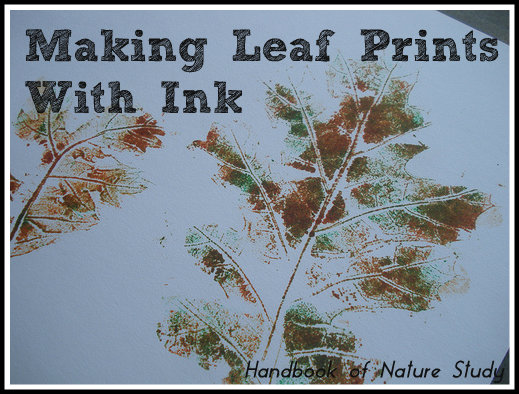 You can read that entry here: Making Leaf Prints With Ink.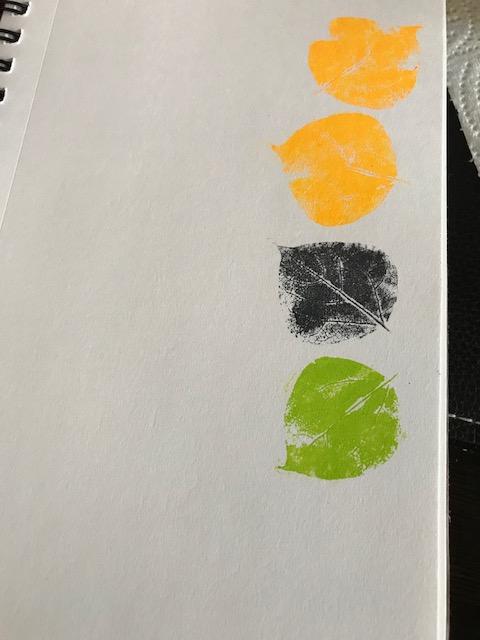 Tips and Suggestions for Getting Great Prints
Put your ink on the backside of the leaf instead of the front for a more detailed print.
Making prints with ink will give you more detail than printing with paints.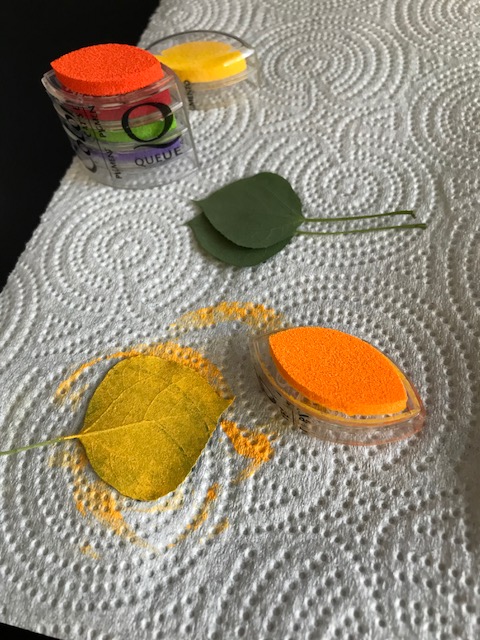 Try both placing the paper over the inked leaf and pressing the leaf onto the paper. Experiment with a few leaves to see which method works best for you.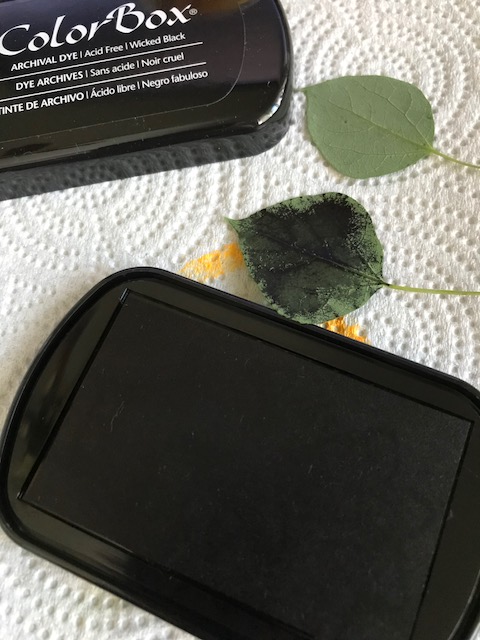 Use washable ink pads for easier clean up.
If your leaf is very dry or crumbly, you might try using paint instead of ink. Make sure not to press too hard when making the print.
Try making your prints on separate paper and then insert the paper into your nature journal. This will help resolve anxiety that you are going to mess up your nature journal if you don't get a good print.
Additional Activity: Make a leaf print collage
Use one leaf shape with one color or a variety of colors.
Use many different shaped leaves to create a collage.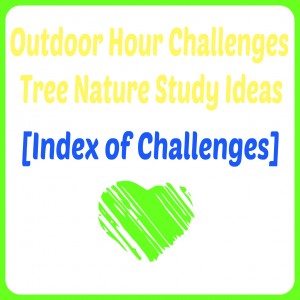 There are many trees featured in Outdoor Hour Challenges and you will find them listed under the tree tab on the website. In addition to nature study challenges, there are several of the archived newsletters listed on that page that feature trees, tree activities, and even a few free printables.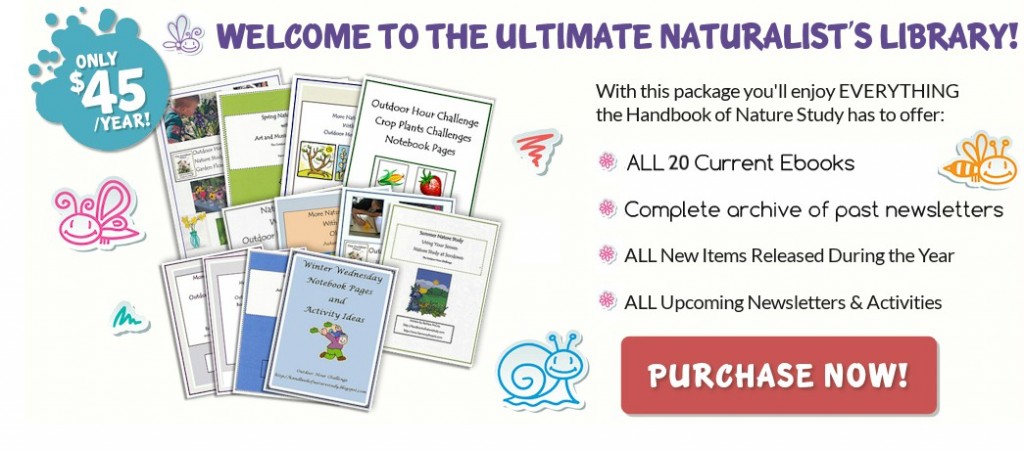 Members have access to all of the tree challenges in ebooks and the newsletters.
I hope you have some fun this summer making some leaf prints of your own as you study a tree or make sure to note on your autumn nature study calendar to create some leaf prints with colorful fall leaves.