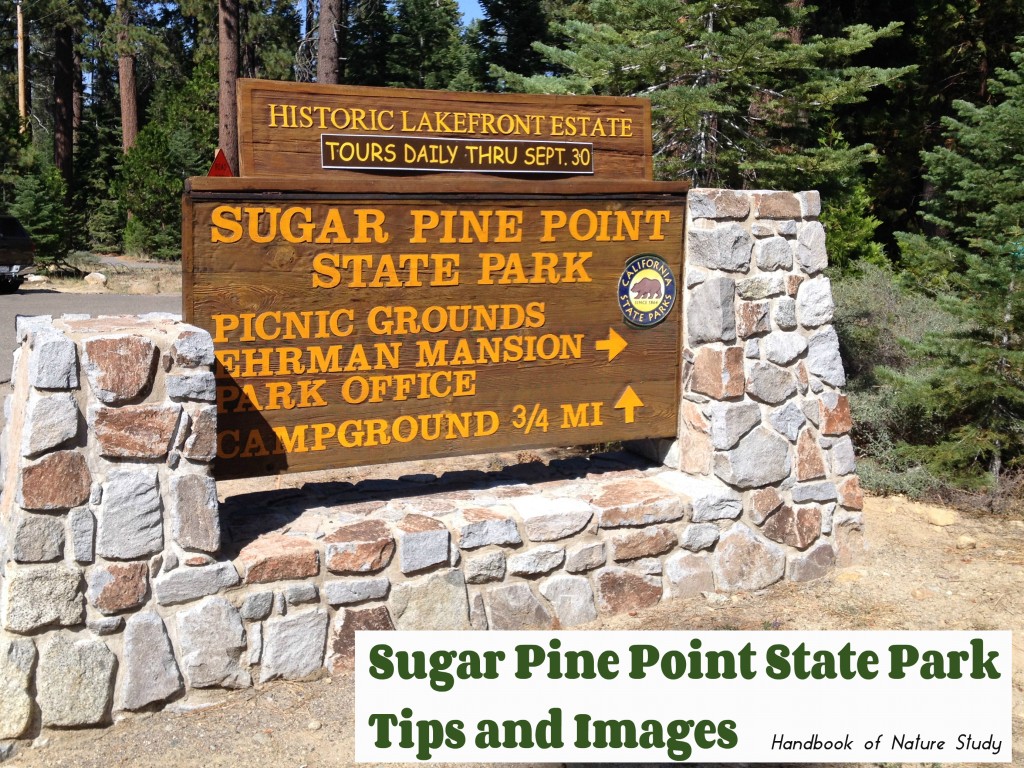 Sugar Pine Point State Park in Northern California is situated on the western shores of Lake Tahoe. This 2,ooo acre park was once the estate of the Ehrman family and features their turn of the century summer home, lake front views, and many year round accessible trails for hiking and snow shoeing. Oh yes, there are the trees too! Sugar pine, fir, aspen, and cedars are all found within easy hiking of the parking lot and campground.
I have lived in California all my life and it always amazes me when I find a place that I have never visited before. My husband and I were camping at near-by Fallen Leaf Lake last September when we decided to make the short (and gorgeous) drive past Emerald Bay and onto Sugar Pine Point. We had packed a picnic lunch and made a day of it…we could have stayed longer and may sometime next year visit again with our kids. It might even be a winter trip to snowshoe among the trees if we can manage to get over the mountain. An interesting fact about this park is that it was the site of some of the Nordic events in the 1960 Olympics.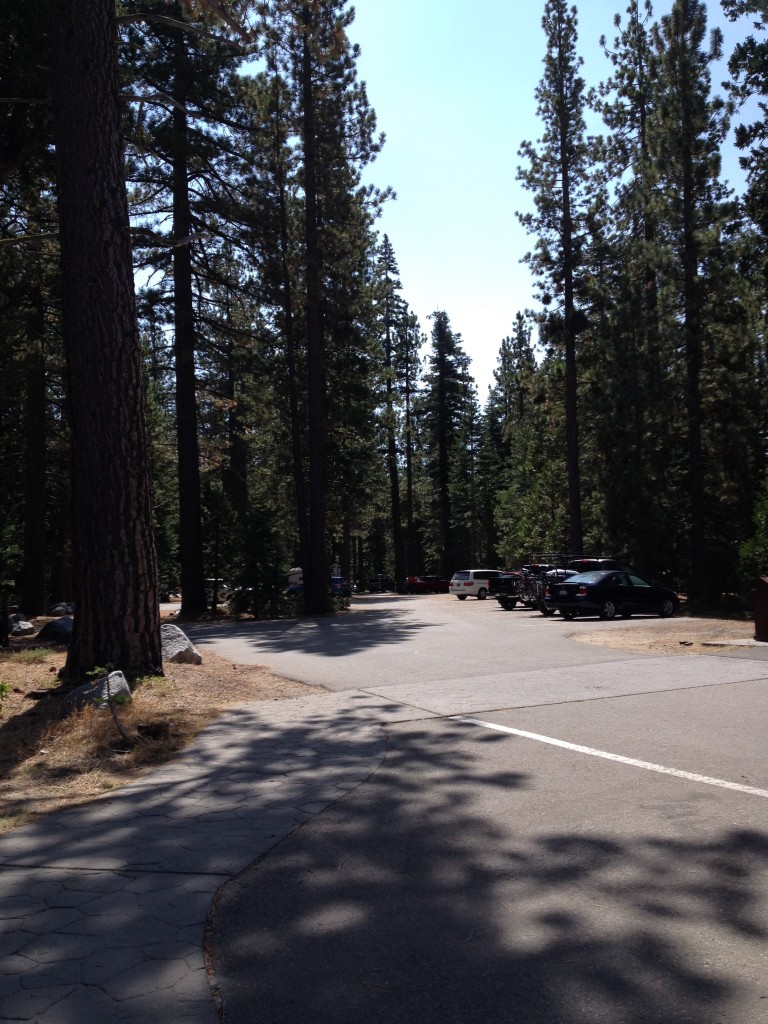 There was plenty of visitor parking and if you just wanted to stop and have a lovely picnic under the tall trees it would very easy and convenient. There are restrooms and picnic tables that are even handicap accessible. You can reach all of the trails from the parking lot, including the 6.5 mile long General Creek Trail.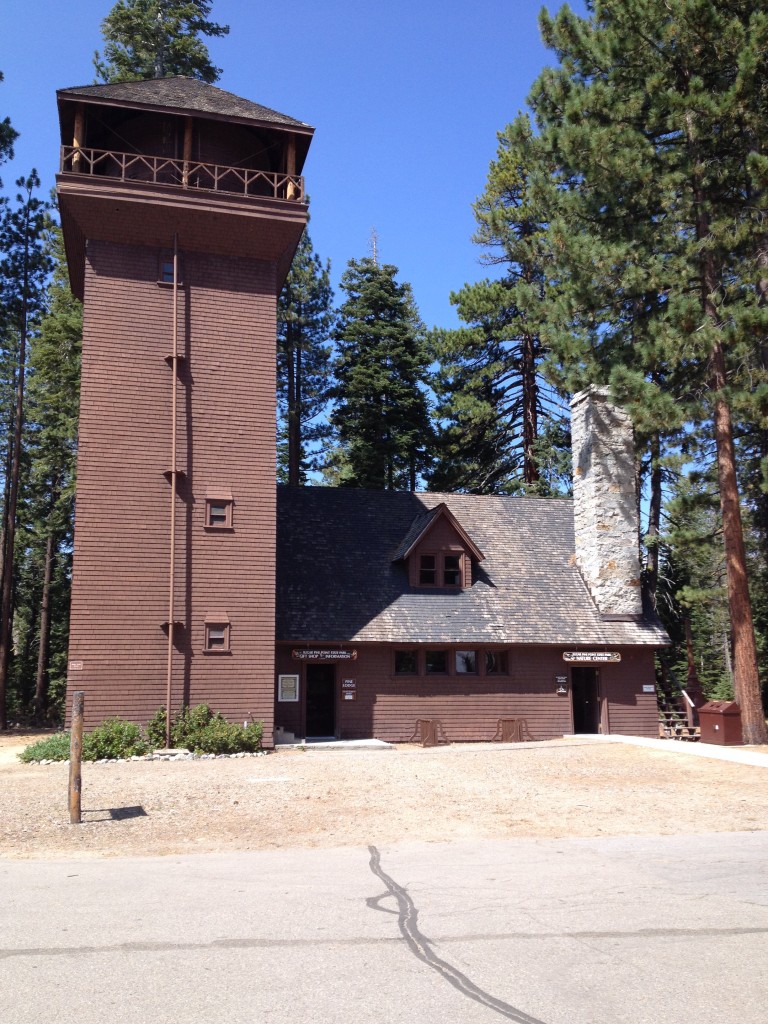 There is a small nature center and gift shop located in the park. We took a quick look through the exhibits…nothing outstanding but still valuable if you are new to the area and habitat. It will give you some general ideas of what you can see in the park.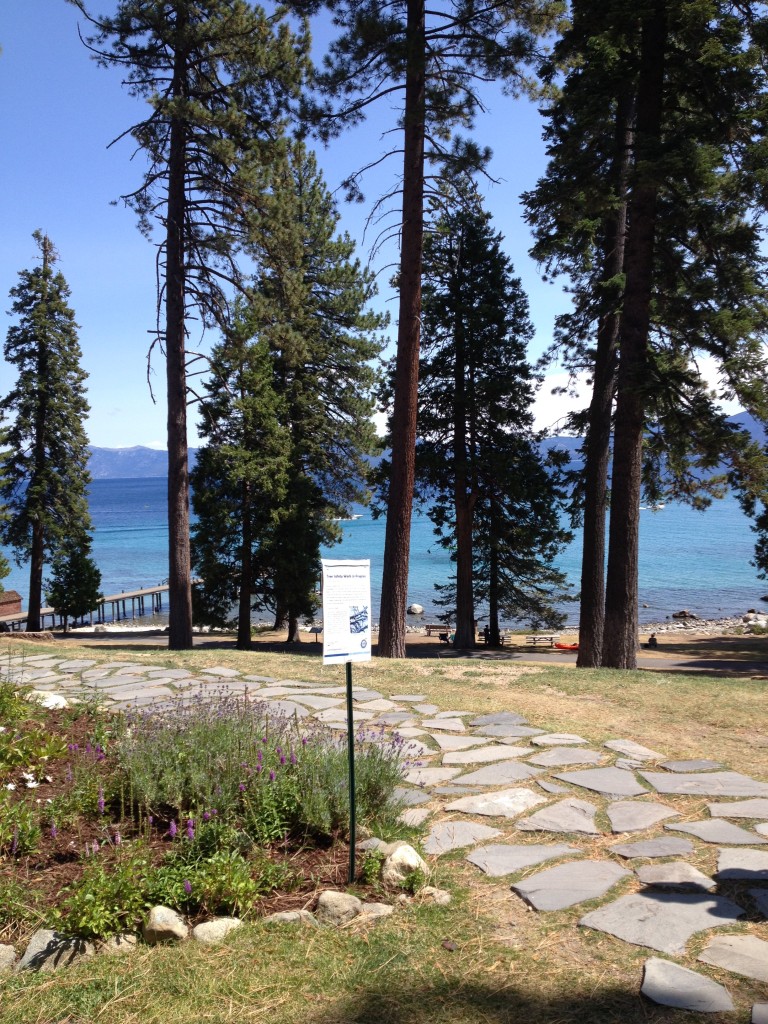 This was my favorite part of the park….the view of the lake! There is a large beach and you can rent kayaks if you want to actually get out on the water. There is an interpretive trail that follows the shoreline that tells about the history of this area and is about a quarter mile long. If you are short on time, this is probably the short hike you want to take with your children.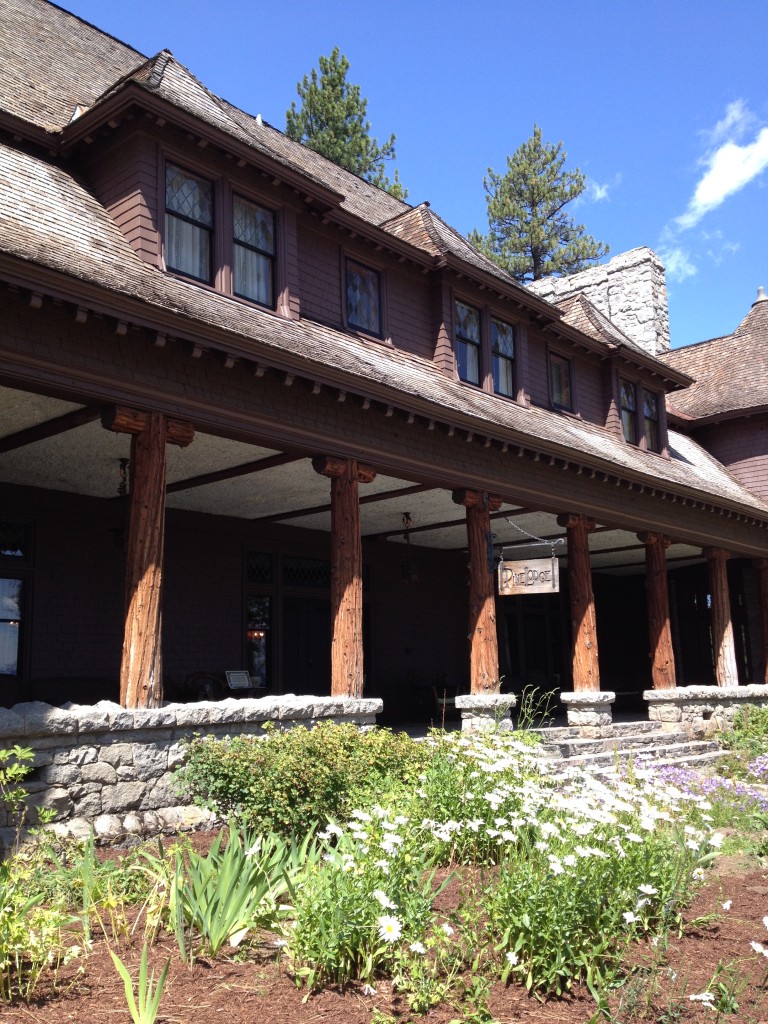 This is the original home that was finished in 1903 and is built in the "Shingle Style California Craftsman" style using native materials. I could only imagine sitting on this porch on a hot summer day overlooking the lake. It must have been amazing. You can take a tour of the house if you come between Memorial Day and the end of September (extra fee).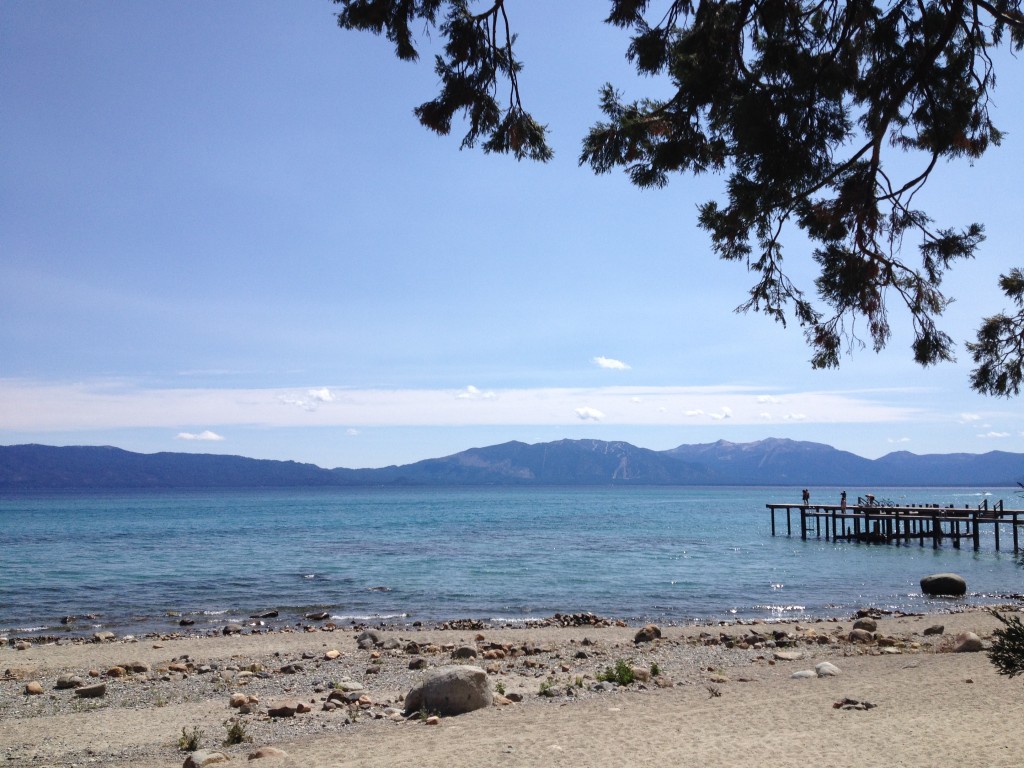 Lake Tahoe is one of my favorite spots in the whole world. Sugar Pine Point State Park has beach access for families and we saw plenty of young ones enjoying a good romp in the sand on this sunny day. The water is fairly cold but here on this stretch of beach where it isn't too deep, the water is warmer and there were people swimming. You can't beat this view!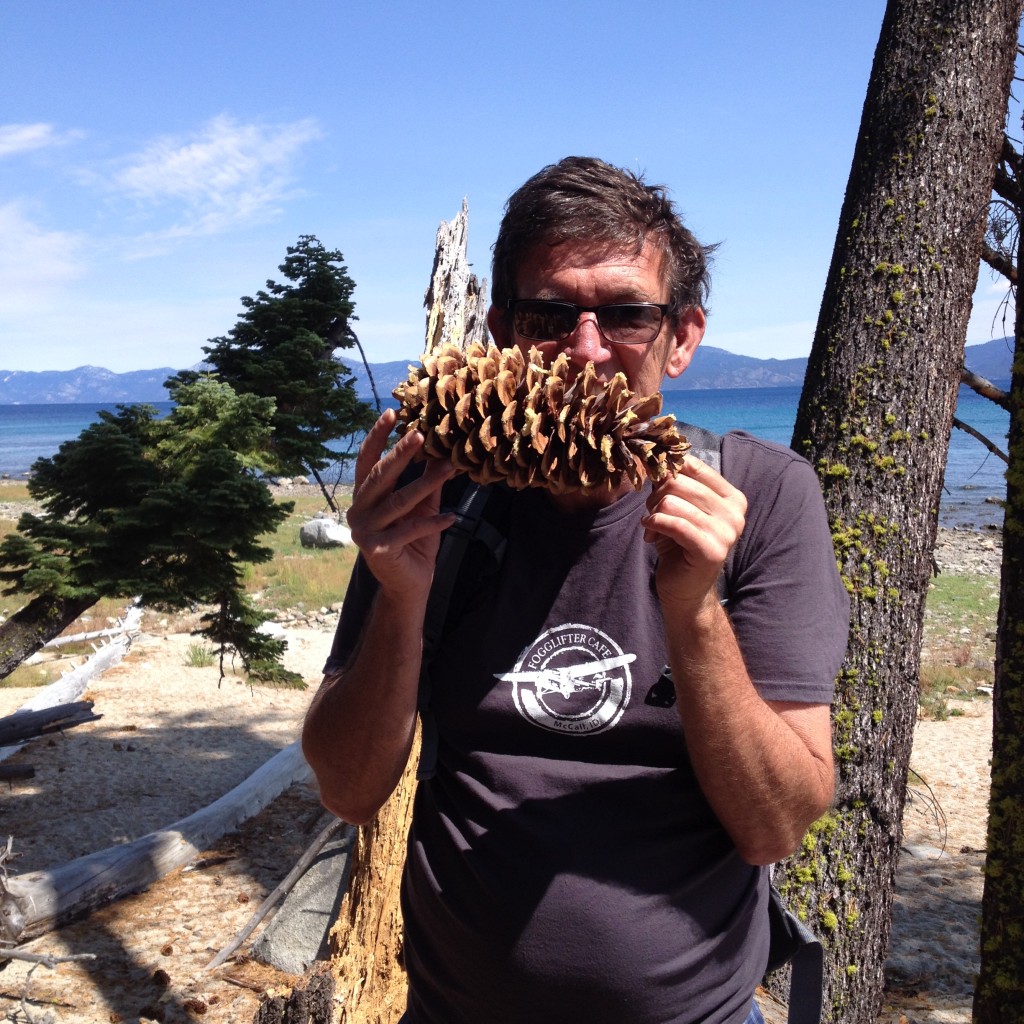 The sugar pine creates these monster cones. We have seen much larger ones but I didn't think to snap a photo. We were on the Dolder Nature Trail where it merges with the Edwin L. Z'berg Natural Preserve. I highly recommend this 1.5 mile trail through the forest because it will get you out and away from other visitors. This allows for the best chances for viewing wildlife, including birds, deer, and reptiles too.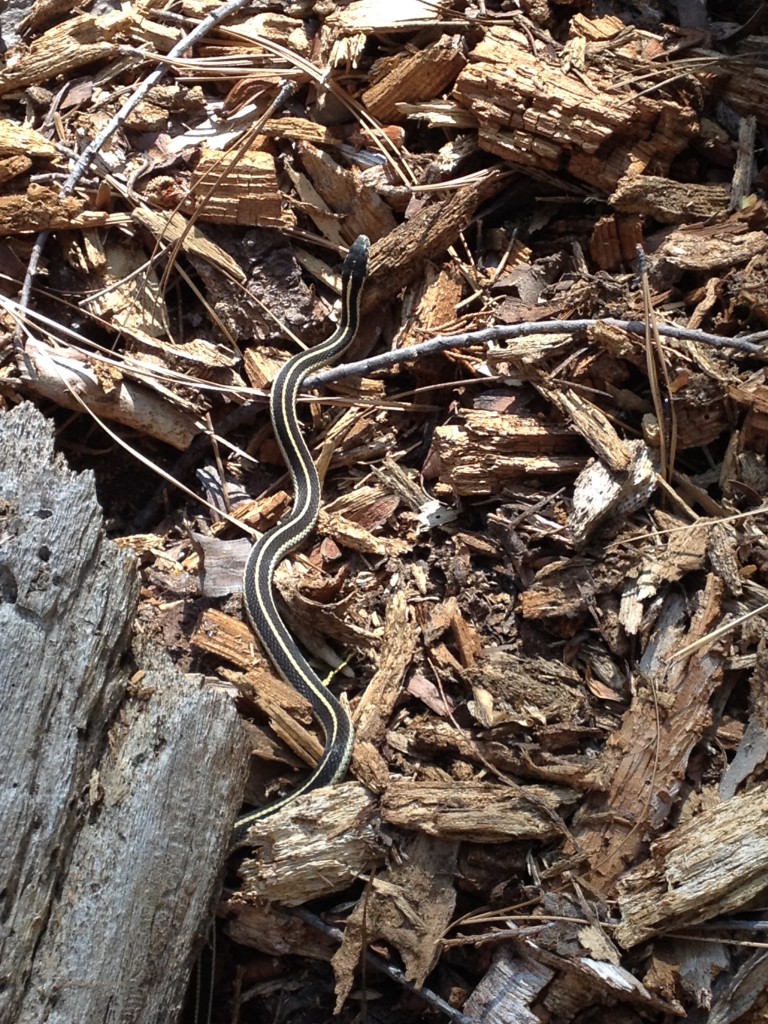 Yes, this is where we saw the garter snake. He was a big guy and was crossing the trail right when we came upon him. I want to say right here that this is a perfect example of where preparation in nature study comes in. Our family has in the past taken a look at all of the native snakes that we might encounter on our hikes. This advance preparation gave us the confidence to identify this harmless snake and to allow us to actually enjoy stumbling across him on this day when we were out and about. I admit at first I was surprised and did a little squealing when we say him. But, after calming down and seeing that he was a garter snake, we took a few minutes (as long as he allowed) to observe his beauty. Then we were all on our way again….him to find his next meal and we enjoyed the rest of the trail.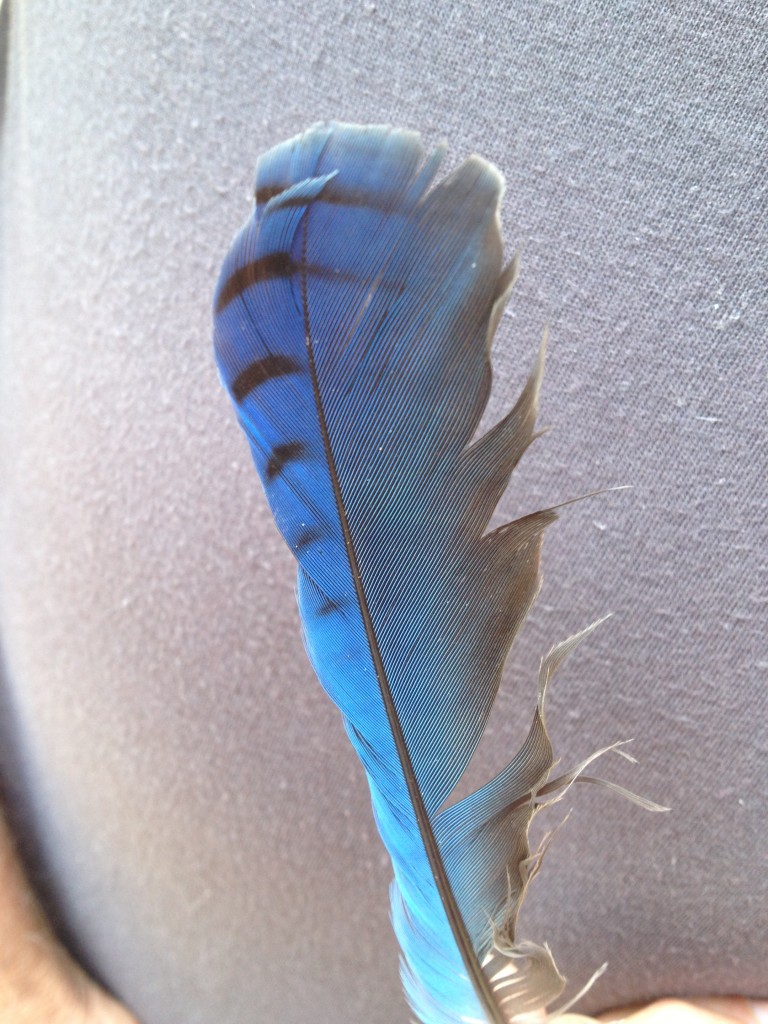 The most visible bird we saw on this day was the Steller's jay. This noisy bold bird makes himself known with his familiar "shook shook shook" sound and his swooping in over the picnic lunch to see if we are going to share something. The Steller's jay is much darker in color than the Blue jay found in the eastern United States and he has a prominent crest which sets him apart from the Western scrub jay.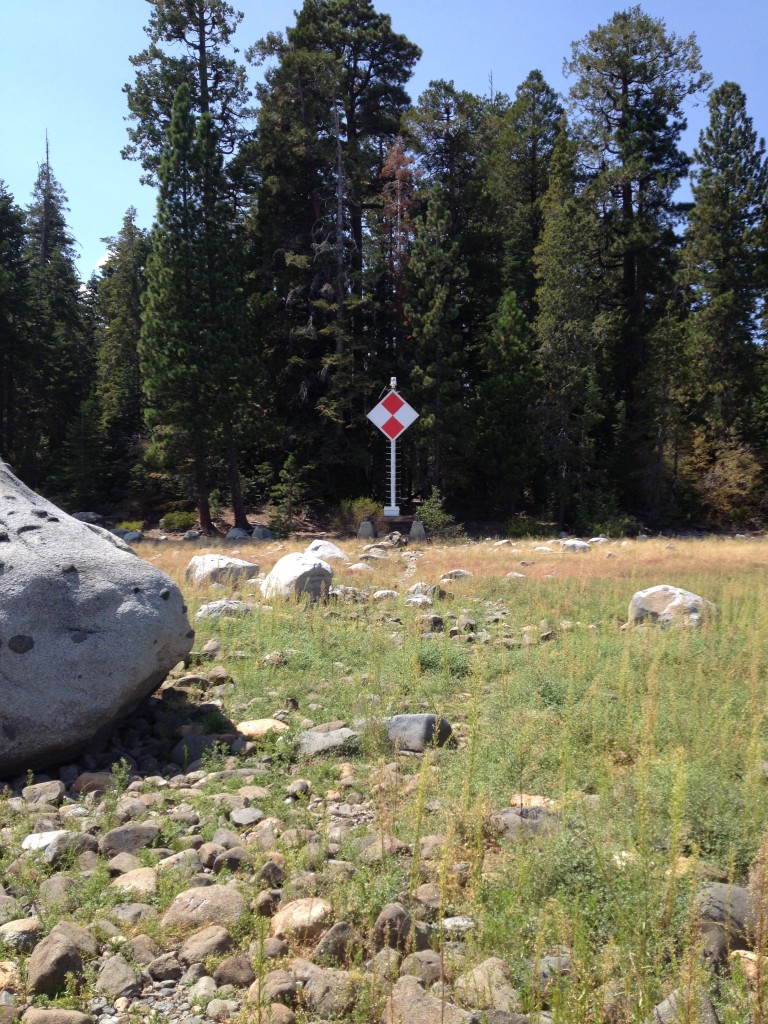 I'm sharing this photo because it makes me laugh. We saw on the trail map and on a sign that there was a "lighthouse" in this state park. We were curious to see this lighthouse and hiked down the side trail to view it. Turns out it is a beacon light with its claim to fame being the "world's highest in elevation operating maritime navigational light". I guess that's something. We enjoyed the view of the lake from this spot and the interesting rocks.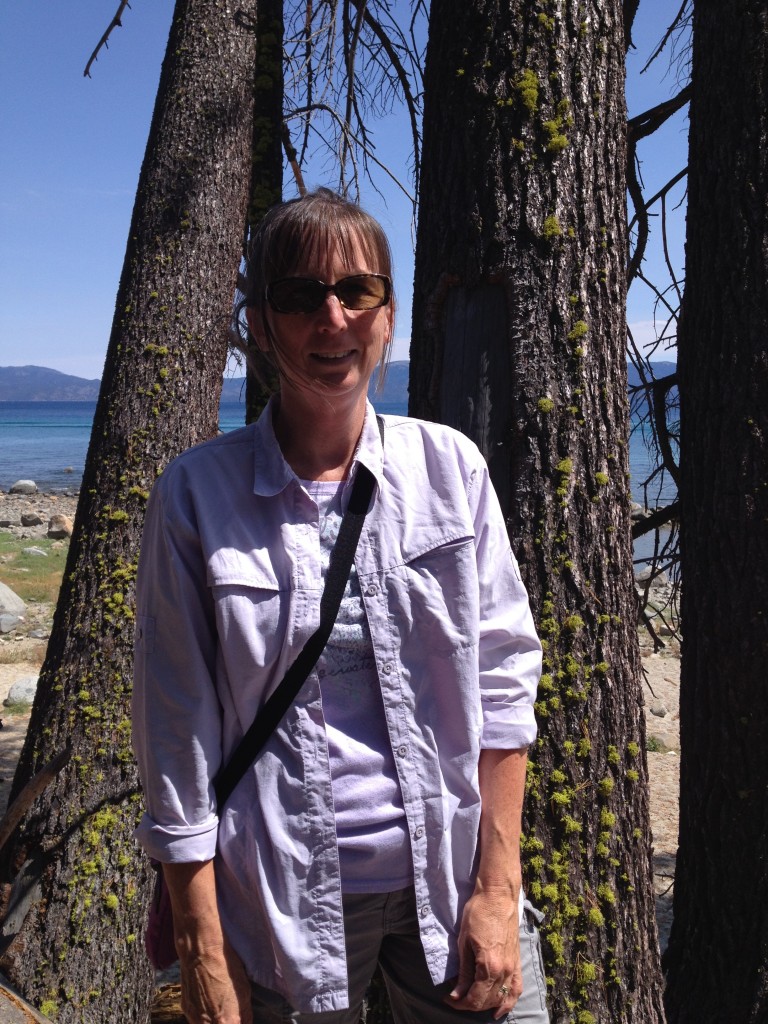 This started off as a way to achieve a nature study goal for the year...visit one new state park. But, it turned out to be an amazing day with many memories being made and the desire to visit again in all the seasons. Since it is very near to my home (about 90 minutes), this may be added to next year's nature study goals. This is a place that families who visit the Lake Tahoe area should make a point to visit. It would make a wonderful stop on a drive from South Lake Tahoe, through Emerald Bay, and on to Tahoe City. You will not see more breathtaking views than along this shoreline drive.
Thanks for letting me share my day with you!
Other Tips
There is a charge to enter the park, currently $10 per vehicle.
The nature center and gift shop are open daily from June through August and on weekends in September.
Tours of the mansion are conducted in season and are currently $10 per adult.
There is a Junior Ranger program available.
There are bears in this area so never leave food out after your picnic or overnight in your car.
You can download a park brochure ahead of time for more information: Sugar Pine Point State Park Brochure.
The West Shore Bike Trail passes right at the entrance to this state park. There are trails within the park that you are allowed to mountain bike.
There are 175 campsites that are open year round. We drove through the campground and it looks like a decent place to stay even though it is noted that many of the sites are very close together.
You can read my national park entries by following these links: