We were out for our afternoon walk with the dog when we thought we heard a red-tailed hawk. We stopped to listen and take a good look but what we saw were two smaller dark birds in the top of the evergreen. They were chattering and I was thinking it was a myna bird….somewhere I had heard one before and I remembered its distinctive whistles and calls.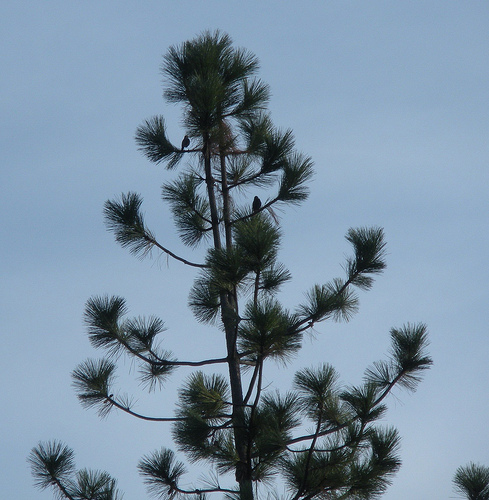 I tried to zoom in and get a good look but they were too far away. They flew away.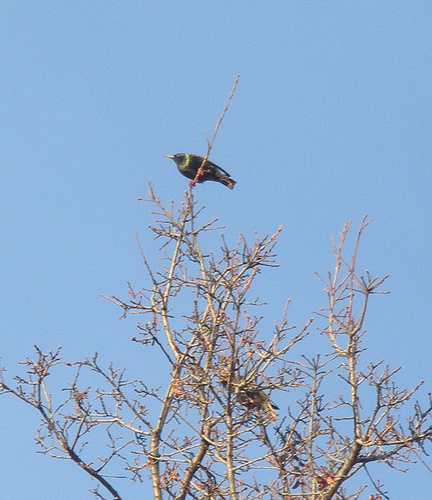 We continued on the trail and then we heard the chattering again. This time I was able to get a little closer and take another photo. I cropped this one so it is a tad blurry but you can see what the basic shape is for this bird.
When we got home we pulled out the field guide and it told us that the starling and the myna are related. What was the most fascinating fact we learned is that the starling will mimic the red-tail hawk. You can hear it on AllAboutBirds.org:
European Starling (scroll down and listen)
This is exactly what we heard!
Still learning after all this time!