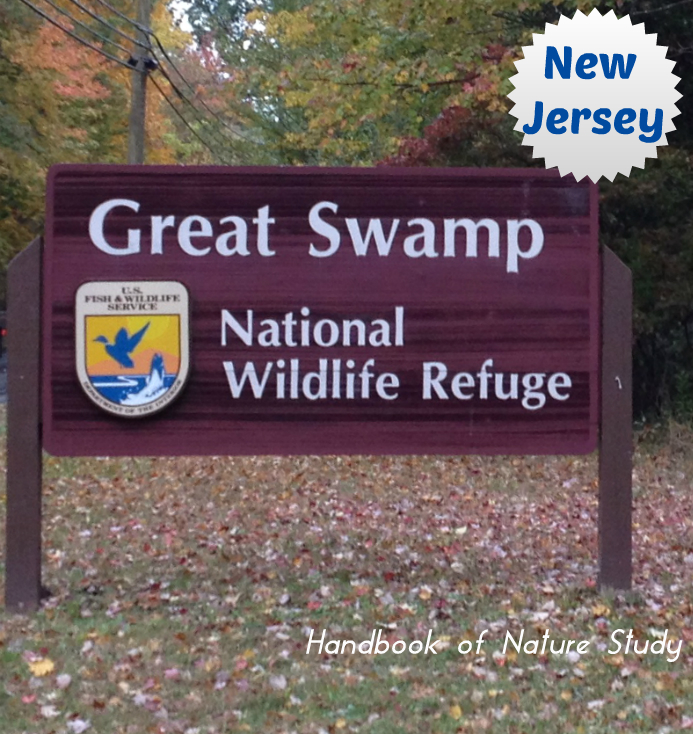 During our autumn visit to New Jersey, we had the chance to spend the afternoon at the Great Swamp National Wildlife Refuge. Did you know there are over 560 national wildlife refuges? I was surprised to find one in this area of the world and so close to New York City. (26 miles to Manhattan but it's going to take you a little over an hour to get there depending on traffic).
The literature says there are 244 species of birds that live or pass through this refuge during a typical year. We saw a handful of birds during our visit but we weren't there very long and we were dodging raindrops when we were hiking on the trails.
We began our time at the refuge by going to the visitor center where we were greeted by enthusiastic and knowledgeable docents volunteers. They showed us the wonderful displays and answered our questions before sending us out to explore. I thoroughly enjoyed this part of the day.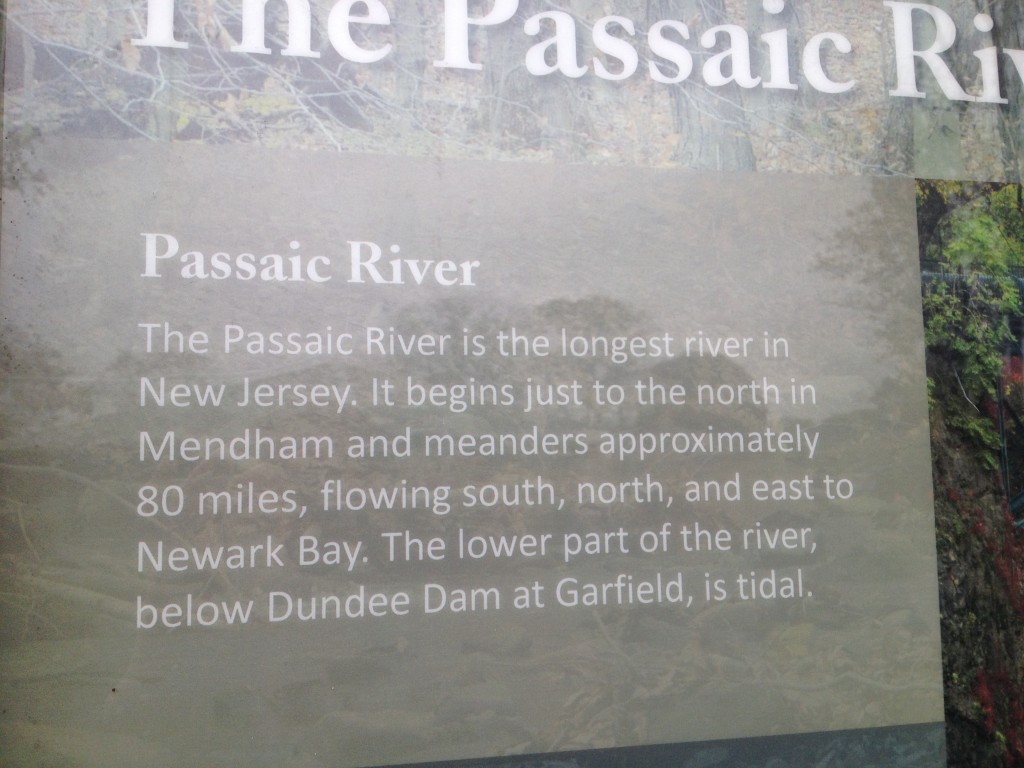 Once again we were on the Passaic River just like at Paterson Great Falls.  It wasn't very swampy when we visited but I could imagine the place once the rains and winter weather rolled in. The signs at the park said this is a place with mosquitoes and ticks so be prepared during the wetter seasons to wear pants and bring repellent.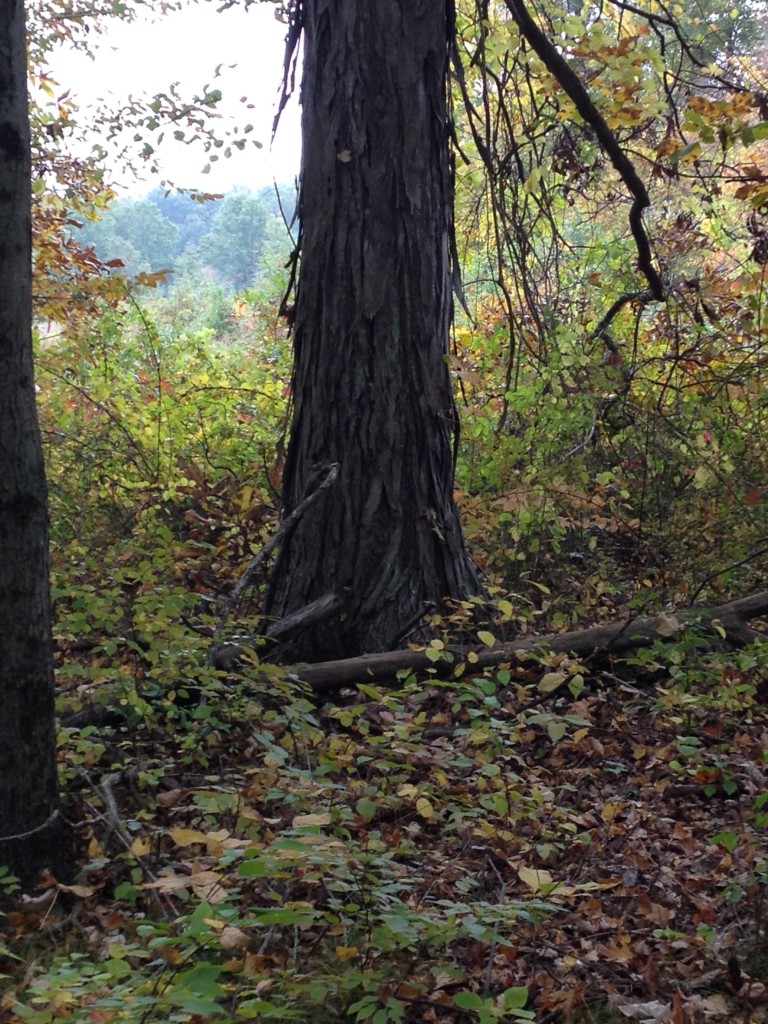 I loved seeing my very first shagbark hickory trees along the trail. We were practically the only visitors on this day and it was amazing to stand out in the forest to watch and listen for any signs of birds and animals.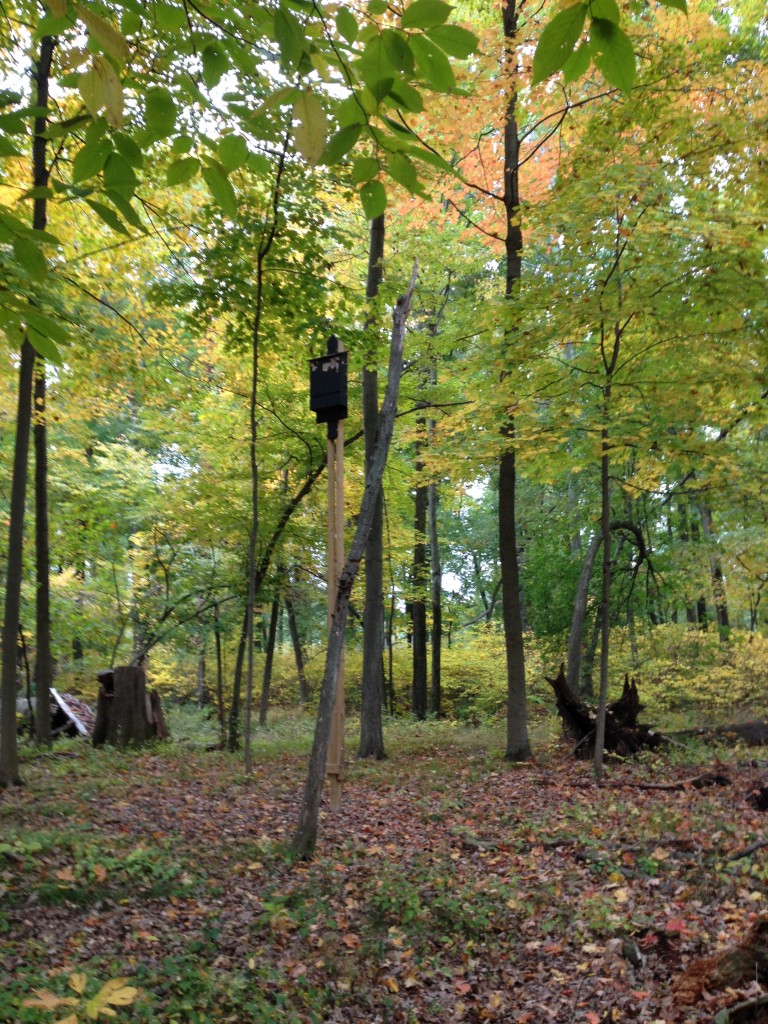 The forest canopy was a blaze with color during our visit. We spotted bat boxes and birdhouses too along the trail.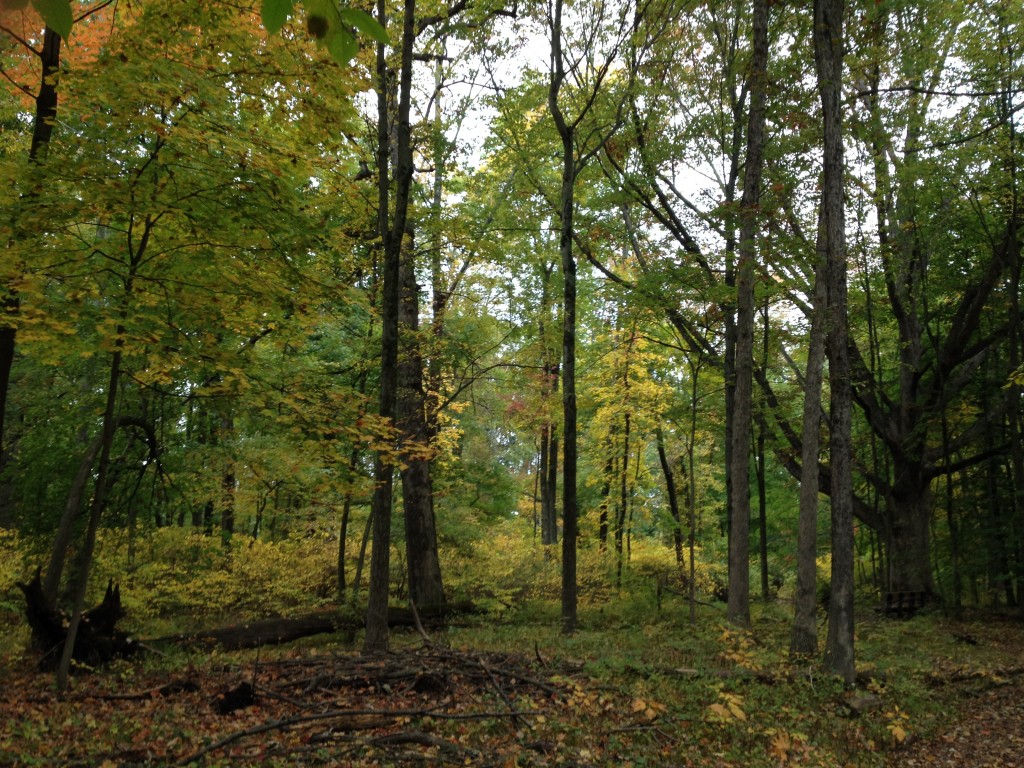 Just another lovely image from our hike. Can you believe this is about an hour from New York City?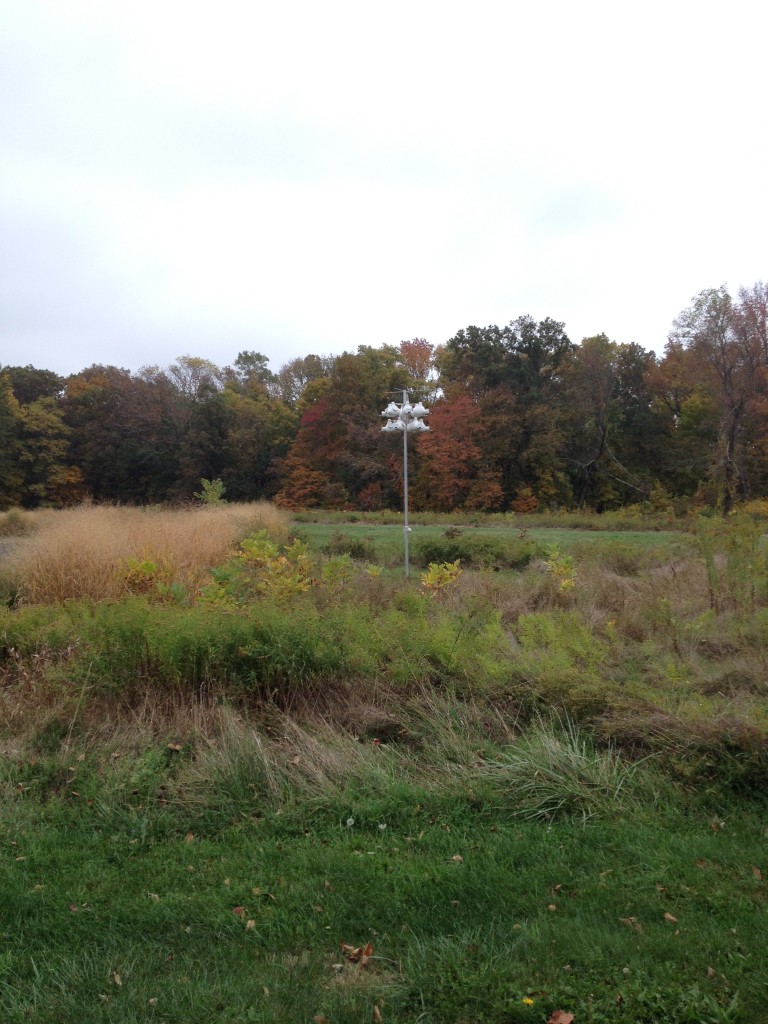 Around the nature center there was a nice area to picnic with tables and a view of some interesting bird houses. I would plan a visit with my children during the spring or summer and then hit the nature center, have a picnic, and then go exploring on the trail or by taking the auto tour.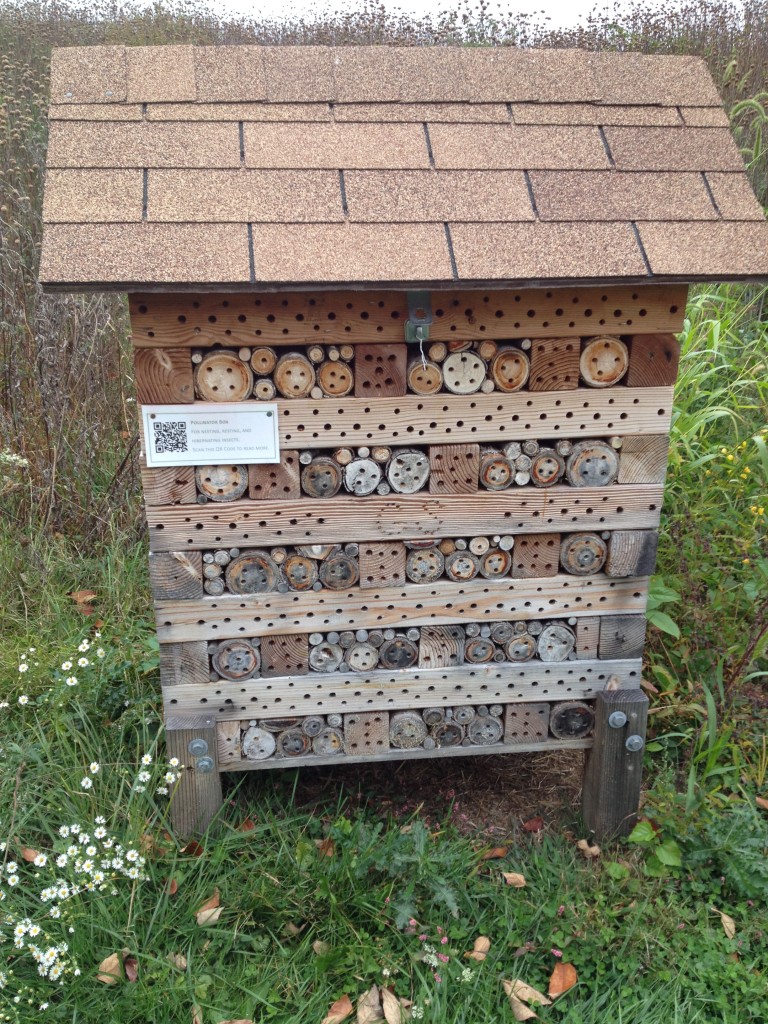 This captured my attention too! They had a habitat for birds and butterflies around the nature center. In the summer I can only imagine how busy this area of the park is to our insect friends.
This is a wonderful place to visit for a walk on a trail or a boardwalk, to learn more about the interesting habitat, and to enjoy the opportunity to view such a variety of birds and animals in New Jersey.
Additional tips:
You can read more of my national park entries by following these links: