May 2021 Nature Study Plans – Outdoor Hour Challenge
Our sping bird nature study continues throughout the month of May. We just saw some magpies last weekend during a camping trip and it was super exciting to note their unique shape and sound. Use the challenges each week to prepare for possible sightings in the future!
Please note that all of the birds in this series are ones not found in the Handbook of Nature Study by Anna Botsford Comstock. Instead, the challenges will be providing field notes for each birds, as well as online links and videos. If you have access to the ebook, you will also have notebooking pages and coloring pages to print and use as desired.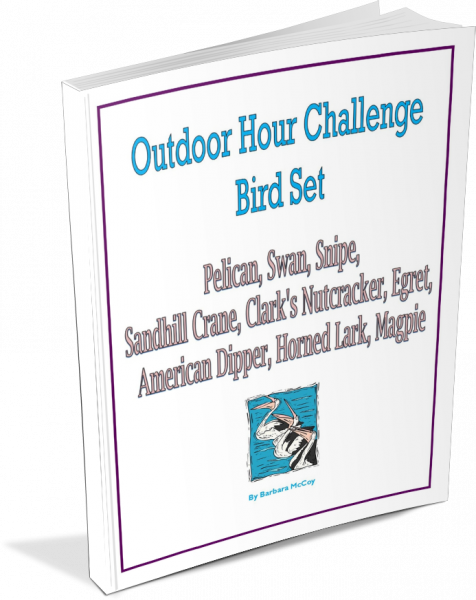 5/7/2021 –Egret Nature Study
5/14/2021 – American Dipper Nature Study
5/21/2021 – Horned Lark Nature Study
5/28/2021 – Magpie Nature Study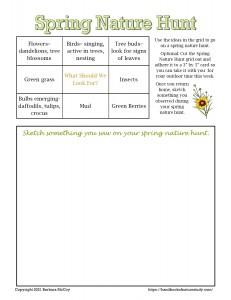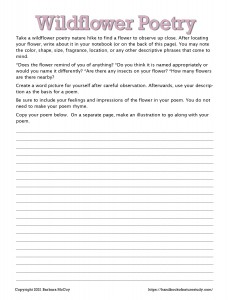 New Printables in the Members Library
Wildflower Poetry Notebook Page: Use this notebook page to follow up a wildflower walk in your neighborhood. The suggestions will help your child write a simple poem after making wildflower observations.
Spring Nature Hunt Notebook Page: Print this activity out and take it along on a spring nature walk. Use the prompts in the grid to challenge your family to see some signs of spring. Follow up with a sketch!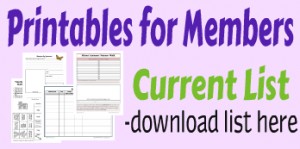 Click the graphic above to view the complete list of printables available as part of an Ultimate Naturalist Library membership.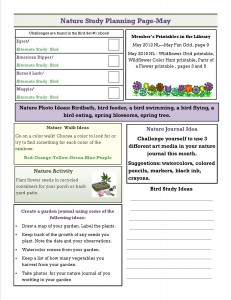 Members also have access to the Nature Planner pages in their library. Print out this month's page and use it to stimulate your weekly nature study time.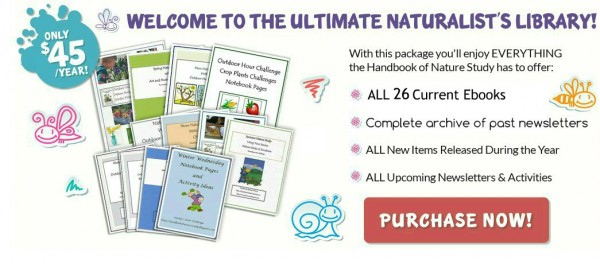 If you would like to have access to the member's printables and the newsletter archive, I invite you to join with an Ultimate Naturalist Library membership. Your membership will be valid for one year from the date of purchase. Click the graphic above to see the many benefits of an Ultimate Naturalist Library membership.