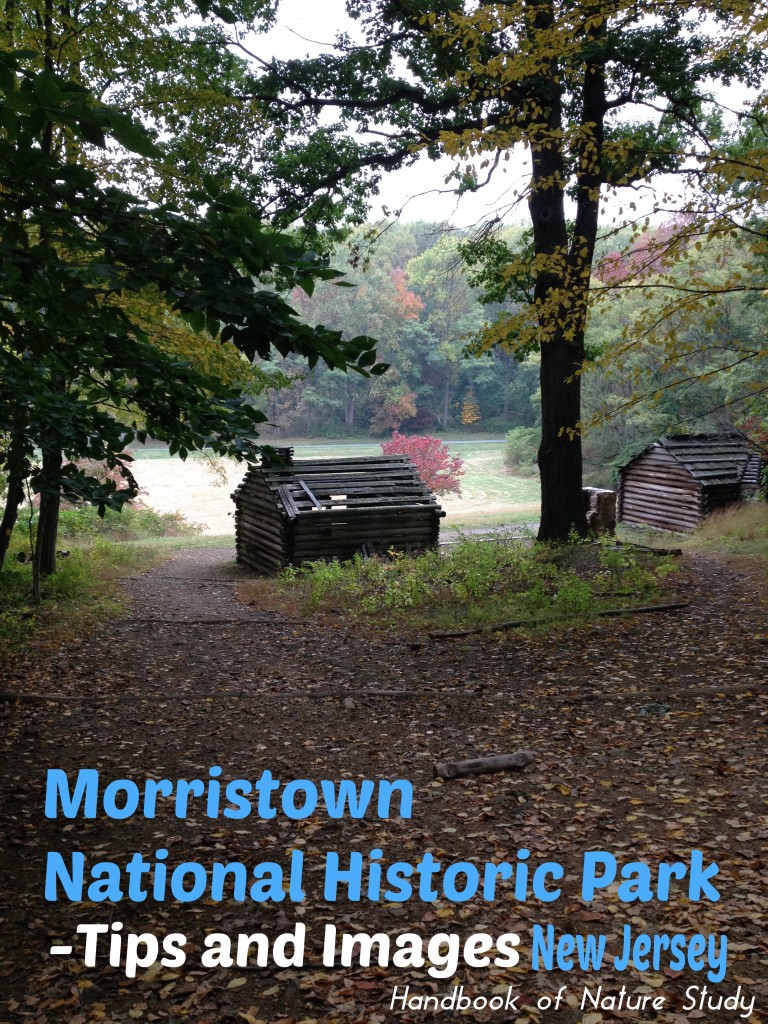 Our family trip to New Jersey last autumn included a short visit to Morristown National Historical Park. Ever since I visited Mt. Vernon, I have had an interest in learning more about George Washington and Morristown gave me a little bit more information about an interesting person from history. We have all heard the story of Valley Forge but Morristown is where Washington spent the winter of 1779-1780 which ended up being the coldest winter on record (Valley Forge was 77-78).
Not only is Morristown a place of history, it is also a place of natural beauty that has been preserved for our outdoor enjoyment. You can hike on the 26 miles of trails or bike the roads of the park….we enjoyed our short visit and would recommend adding it to your New Jersey itinerary if you have some time.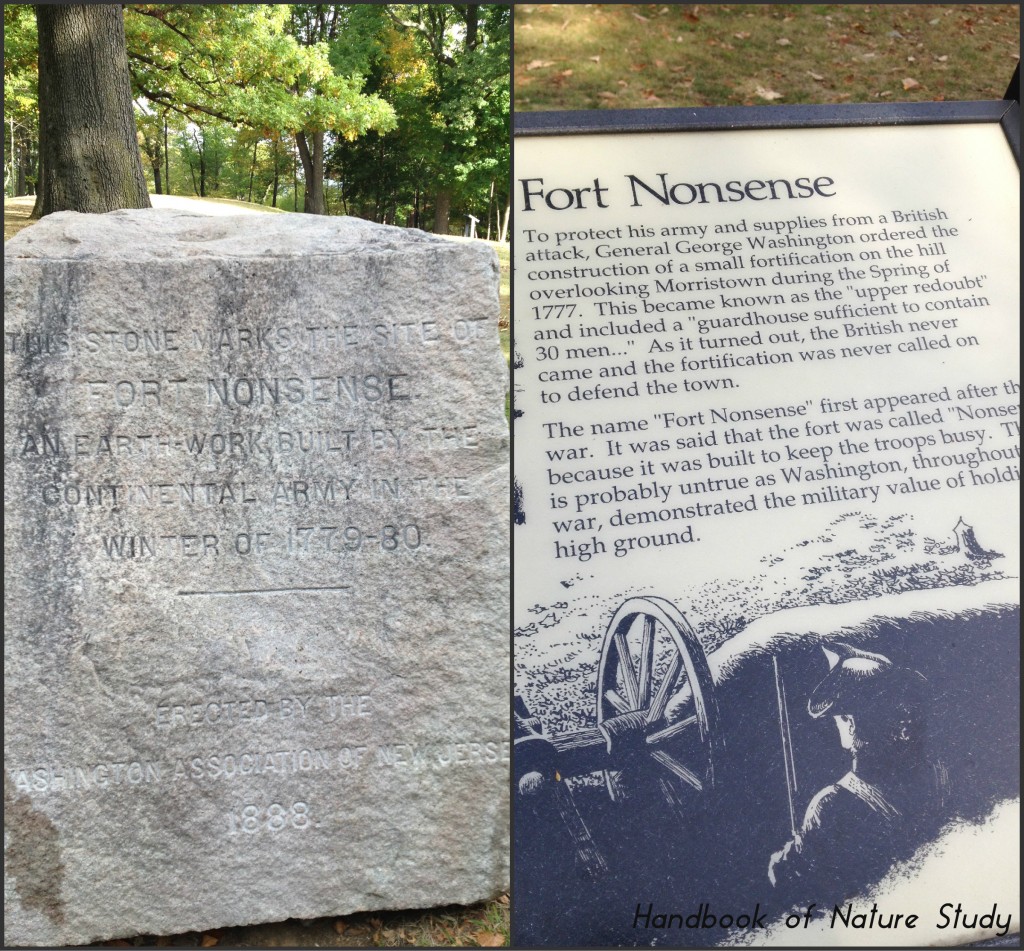 There are actually three distinct parts to this national historical site. The first stop could be George Washington's headquarters which are actually in the town of Morristown. We didn't stop there but headed up on the hill overlooking the town to see Fort Nonsense. There wasn't much to see there except the signs and a gorgeous view.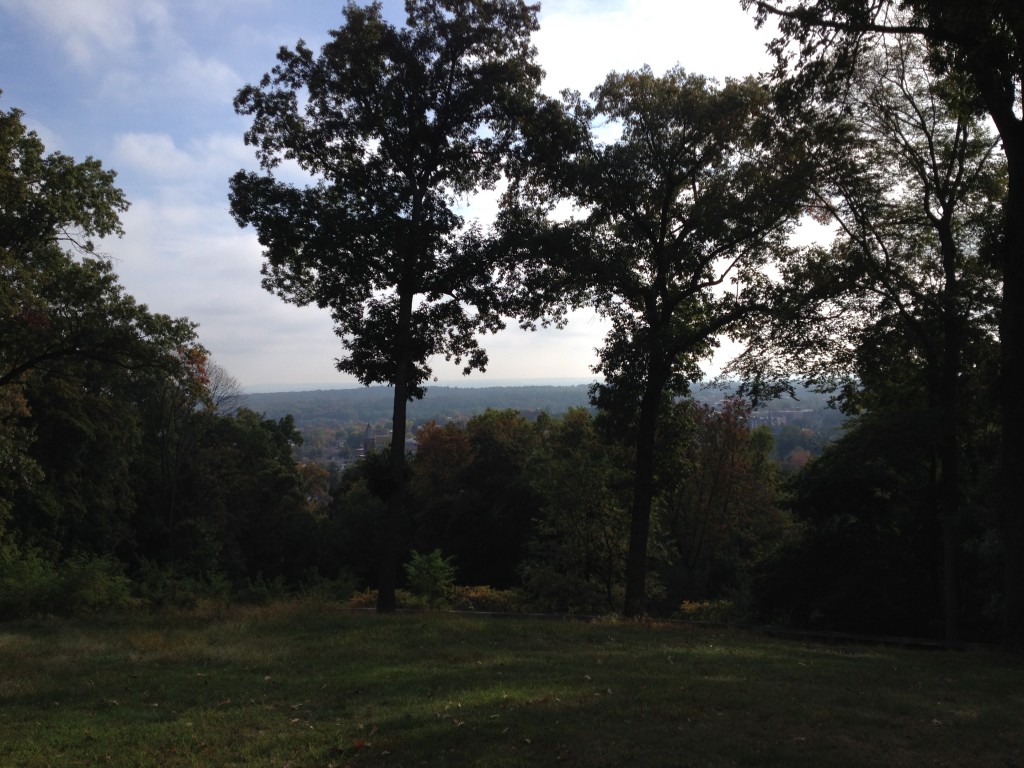 It gave us a more complete picture of the purpose of making this the stopping stop for the Continental Army that winter. For our California family, this was just a taste of Revolutionary War history…something we don't get to experience very often.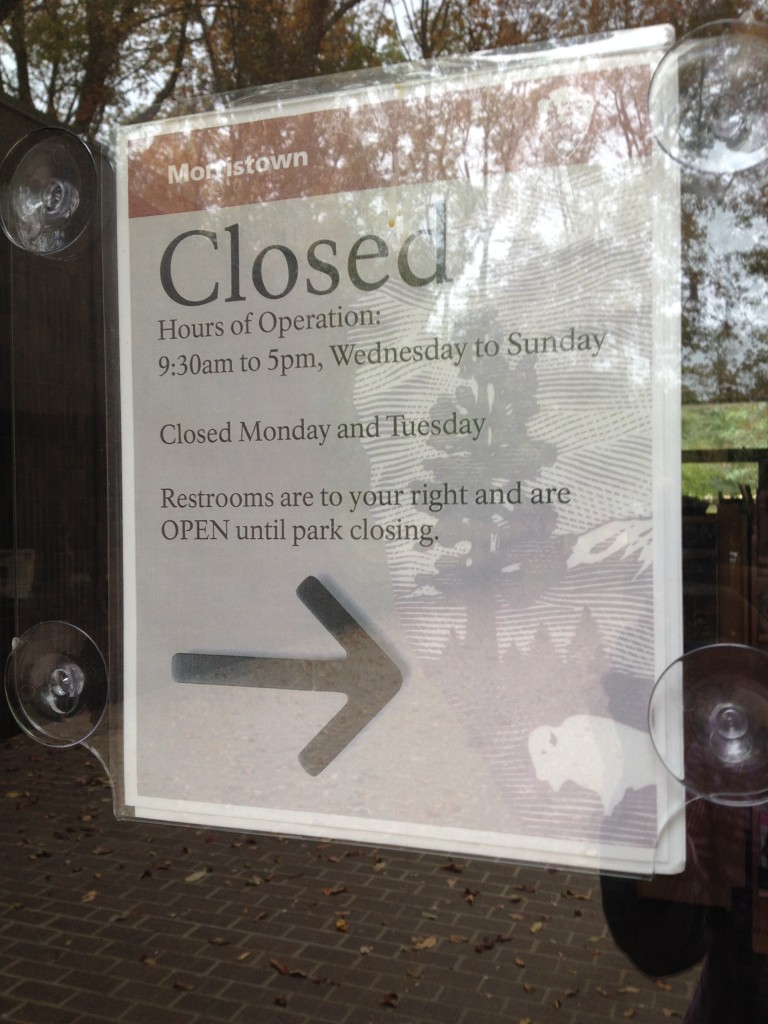 The first challenge in visiting the actual winter encampment is to find the place! We were glad we had our navigation going because it is off the beaten path a bit. Gorgeous area of New Jersey! It was a gray Tuesday and when we pulled into the parking lot of the visitor center there were only a few cars. It may have had something to do with the visitor center being closed…what a disappointment! We should have looked it up ahead of time which was a hard lesson. There was a park brochure with a map available in a box outside the door so we weren't completely in the dark about how to find some interesting things to do.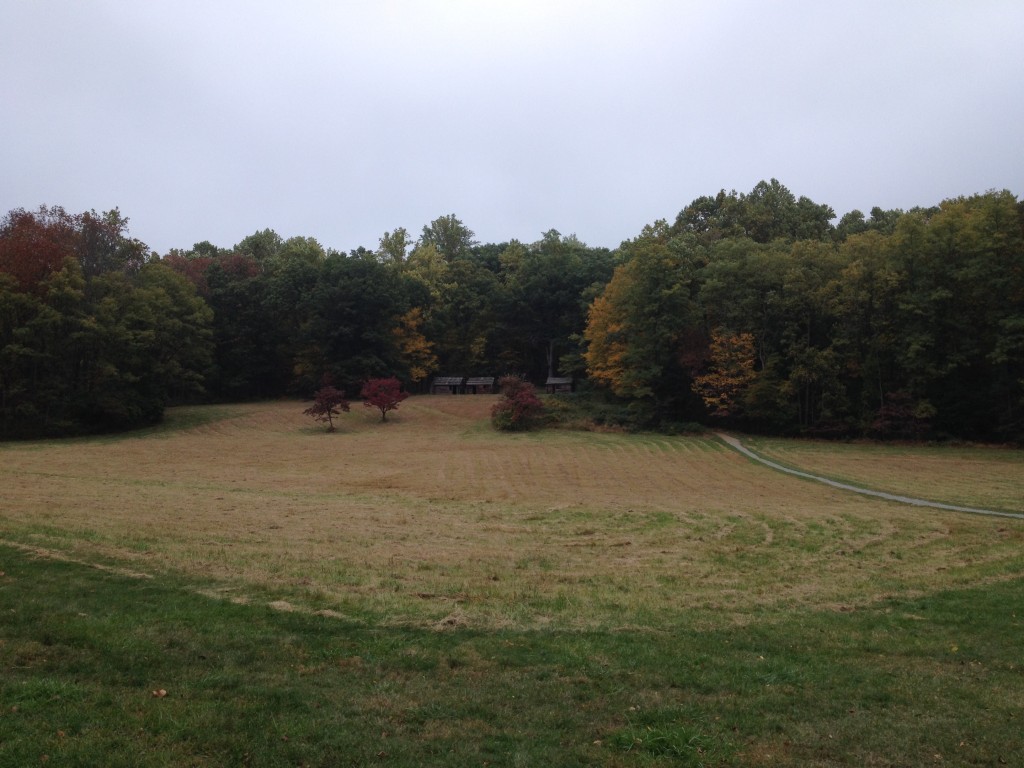 We followed the paved road in the car up to this area which is called Pennsylvania Line Encampment. There was a nice trail over to where they have recreated some of the log cabins. Can you imagine 2,000 soldiers living here? We didn't make it over to Jockey Hollow in the park but that is where 10,000 more soldiers stayed during the bitter winter of 79-80! Now the place is a beautifully wooded area with nice trails and paved roads.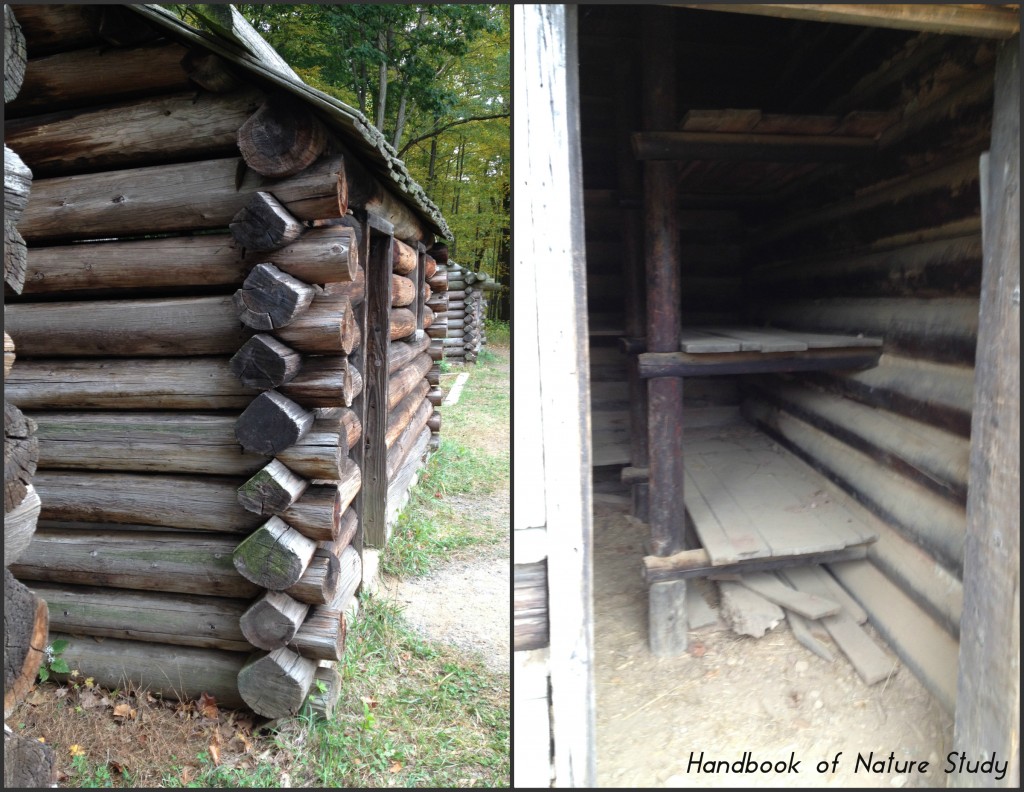 Here is a peek at one of the log huts which don't seem very substantial but we decided that in the winter conditions they would have at least given some shelter from the elements. Tough times! Even though we didn't have the benefit of an introduction at the visitor center, I think using the brochure and the ample signs gave us a great idea of what this place was all about.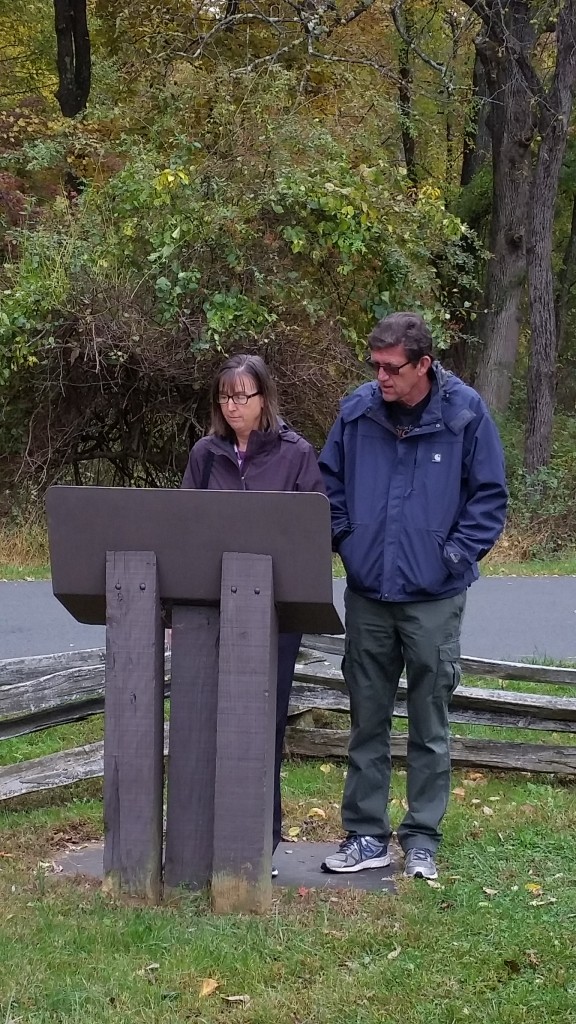 This was a quick visit and we wished we had more time and it had been spring or summer. The trails were very inviting and I know I would have enjoyed getting to know this place better.
More Tips:
Plan to stop at both visitor centers, one in the actual town and one out near Jockey Hollow.
Check for current operating hours!
There is no entrance fee for Fort Nonsense or the Jockey Hollow Areas we visited. There is currently a $7 fee for Washington's Headquarters Museum and Ford Museum.
There is a Junior Ranger program.
You can read more of my national park entries by following these links: