Per request, here is information on the binoculars I carry in my purse….yes they are that small but they are mighty powerful as well. They are easy to use and lightweight. I can very easily carry them in a jacket pocket or around my neck when we are hiking. You can see me wearing them in the photo above from our trip last week to the desert. Can you guess where we are?
Big clue in the background.
You can read more at Eagle Optics-Energy.
They come in a variety of colors too so you can pick your favorite.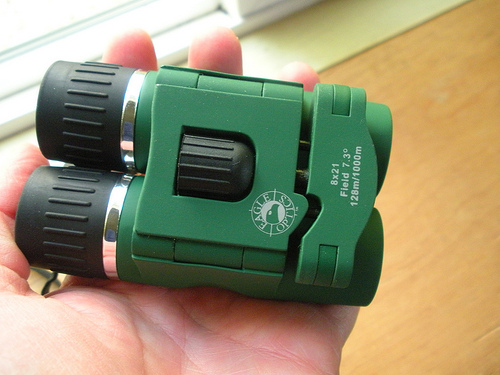 I have the green pair. They come with a pouch and the pouch can clip onto your belt if you like to carry things that way.
This is an affiliate link…love and own this product.