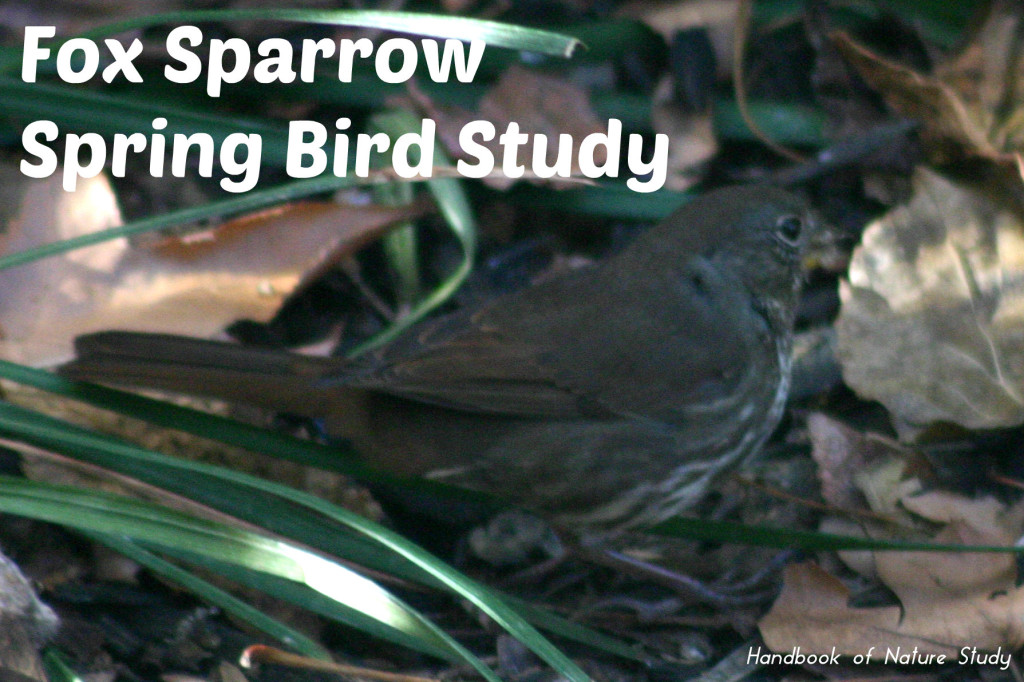 We have had a new regular bird under our birdfeeders this past Project Feederwatch season. I wasn't able to identify it right off the bat since sparrows are some of the more difficult birds to distinguish in my feeders. I was finally able to take a really good photo of him and that certainly helped.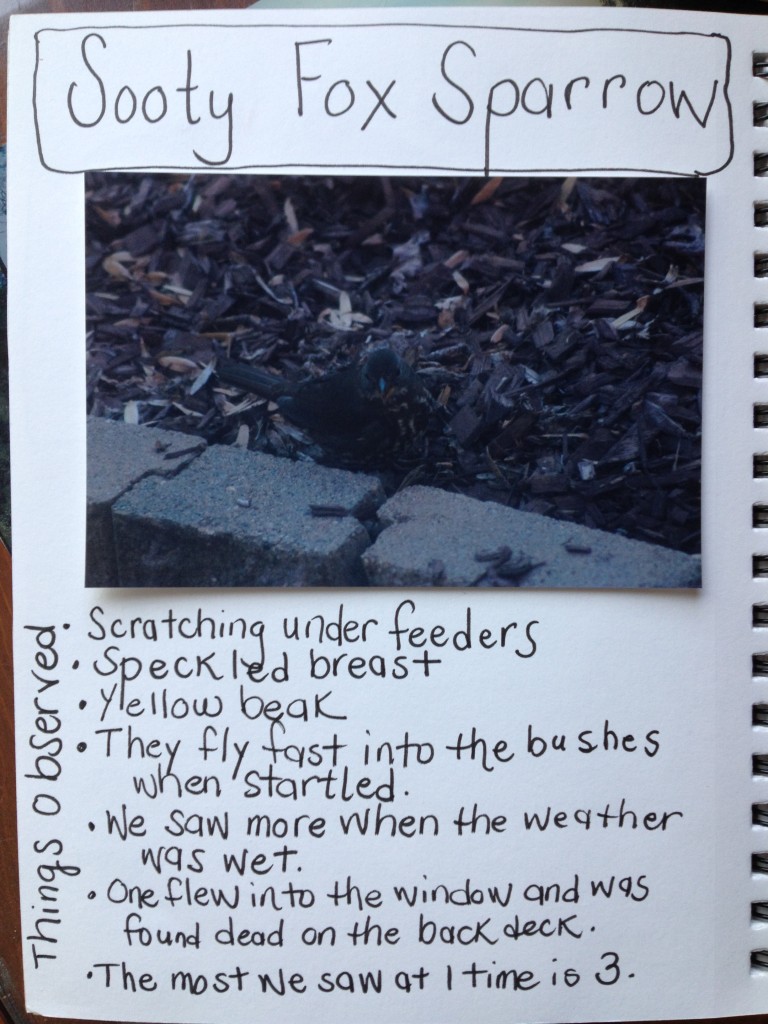 He is actually a Sooty Fox Sparrow which is found here on the West Coast. This was the bird that kept flying into my back window…in fact I got to look at one really close because it was dead on my back deck from a crash into the window. (That was a sad day!) I used a photo of the bird this time in my journal just to make it easy. I followed the prompt from last month's newsletter Nature Journal Topper to list at least five things we observed about our bird. My rule is to get the page done in your journal and not worry about how fancy or creative it is…
This website has some excellent images of this bird: Sooty Fox Sparrow.
Have you observed any new birds yet this spring?