December Nature Study Plans – Outdoor Hour Challenge
We'll be taking a break from our normal Outdoor Hour Challenges during the month of December. This will be a more relaxed month of nature study using ideas found in the archives. I invite you to join us for four simple nature study ideas that will feature a winter theme.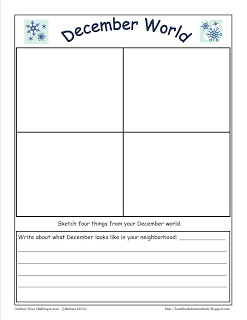 12/4/2020 – December World (follow up with a free printable)
12/11/2020 – December World Study Grid from the 12/2011 Newsletter
12/16/2020 – Winter Berry Hunt from the Autumn Nature Study Continues Ebook
12/18/2020 – First Day of Winter Nature Walk from the Members Library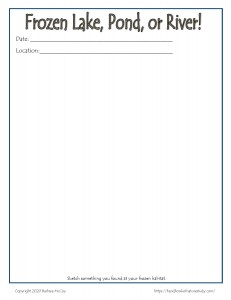 New Printables in the Members Library
1. Frozen Lake, Pond, and River Notebook Page: I was inspired to create this page on my last nature walk. We have a frozen pond and an icy river to explore. At first, it looks as if nothing is going on there but when you observe closely, you see lots of signs of activity. Use this page to follow up a visit to a local, frozen landscape.
2. Mammal Lapbook printable: You're going to love this complete set of mammal themed printables for your nature journal or use them to create a separate lapbook project. Included in this printable are vocabulary cards, black line drawings of a variety of mammals, mammal trivia in a mini book, and another mini book that answers the question, "What is a mammal?" This lapbook was originally created by my daughter and shared on her Hearts and Trees blog many years ago. I hope you have some fun with it as part of a mammal nature study with your family.
Click the graphic above to view the complete list of printables available as part of an Ultimate Naturalist Library membership.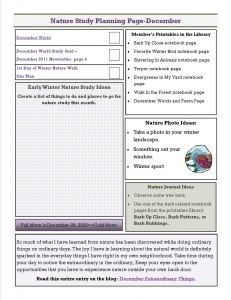 Members also have access to the Nature Planner pages in their library. Print out this month's page and use it to stimulate your weekly nature study time.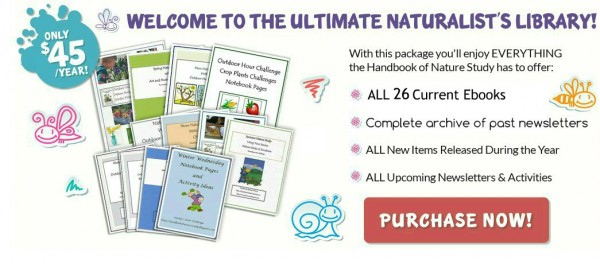 If you would like to have access to the member's printables and the newsletter archive, I invite you to join with an Ultimate Naturalist Library membership. Your membership will be valid for one year and will include the benefits shown below.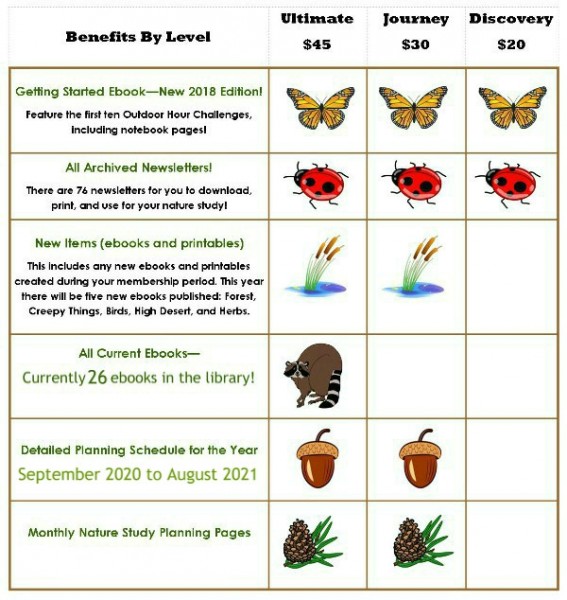 There are lots of new things planned for the next year and you'll have access to any new items added during your membership.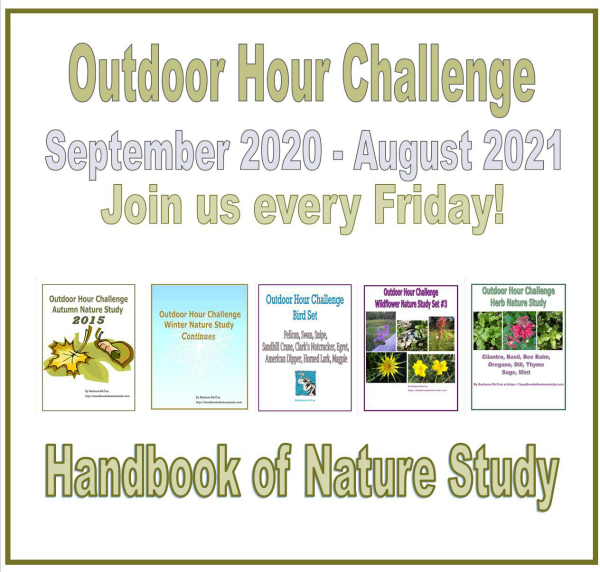 You can join us anytime for the current series of nature study topics. Click the graphic above to see what we have planned.