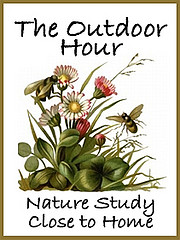 Welcome to October's Outdoor Hour Challenge Blog Carnival! The days are definitely shorter and the temperatures are cooling off here in Northern California. The opportunities are still available for some wonderful nature study and our family has been snatching up quite a bit of time outside both in formal and informal enjoyment of the season.
The Autumn Series of Challenges are moving right along and I have enjoyed reading and viewing the outdoor time your families have shared in your entries. So, here is your carnival….sending big thanks to everyone who participated. You will get a wonderful sampling of what has been accomplished if you read each of the following carnival entries. Signs Of Autumn
Jamie from See Jamie Blog joined us for this carnival with her entry that shares their autumn signs…don't miss her daughter's list.
Lynn shares their Autumn Signs from her blog, Nature Notes.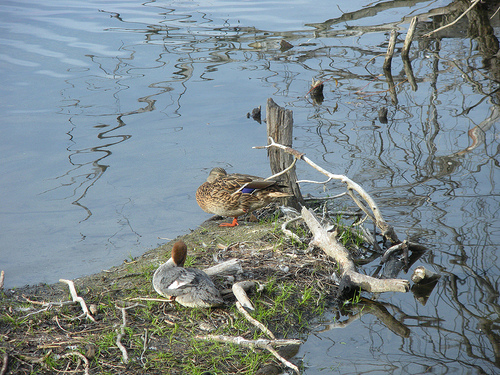 Autumn Series #2 Autumn Bird/Geese
Paula and her daughter from Belgium share their autumn bird study of the nuthatch. Read their entry, Bird Study in Town.
Another unusual autumn bird study comes from Amy in Peru. Read their entry on her blog, Fisher Academy International. They ended up comparing two of their local birds and adapting the study to fit their part of the world.

Autumn Series #3 Horses
Melissa submits their family's horse study, With Flowing Tail and Flying Mane. Love the title and all that she writes about in her entry to the carnival.

Angie from Petra School links up with their autumn horse/dog study. She shares how they pulled in some drawing activities to compare and learn more. Great idea!

Phyllis and her family share their horse challenge experiences in their entry to the carnival. What a wonderful study and the photos really tell the story.
Autumn Series #4 Apples
Phyllis from All Things Beautiful links up to the carnival with their family's apple study. Don't miss the pastel art at the end…lovely.
Paula's daughter shares their Apple Study from Belgium. Paula has adapted all the autumn challenges to fit their European habitat.  She also includes some book suggestions to check out.
Monica from Discover Their Gifts writes about their apple study and how they compared thirteen different varieties of apples. Great job on this study and the journals!
Tricia met up with Angie (The One Thing) for some apple study. What is nature study without a little dirt? They had a wonderful afternoon, I loved seeing their photos and catching up with Angie's boys. Thanks Tricia for sharing your day.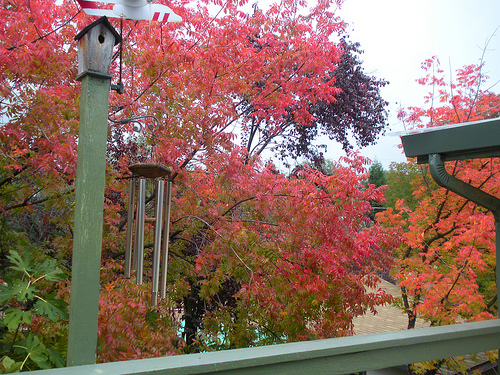 Autumn Series #5 Autumn Tree/Leaf Study
Angie from Petra School shares their wonderfully encouraging and informative study of autumn trees/leaves. Thanks Angie.
Tricia from Hodgepodge Homeschool submits their entry to carnival with their autumn leaf study. What a rich and full study of leaves at this time of the year. Don't miss their journals.
Phyllis at All Things Beautiful shares their tree study with a tree I have never seen before. Pop over and check out their osage orange tree study.
Mauren from Homeschool Mo shares how they adapted the autumn tree/leaf study to their preschool day.

Autumn Series #6 Queen Anne's Lace/Weeds
Tricia from Hodgepodge Homeschool decided they didn't have to travel farther than their backyard to find some autumn weeds to study. Read all about their nature study as part of Autumn Series OHC #6.
Amy from The Teachable Heart shares their excellent study of Queen Anne's Lace and how she adapted the study to fit their preschool age boys. She used some garden carrots to compare to the Queen Anne's Lace…excellent idea!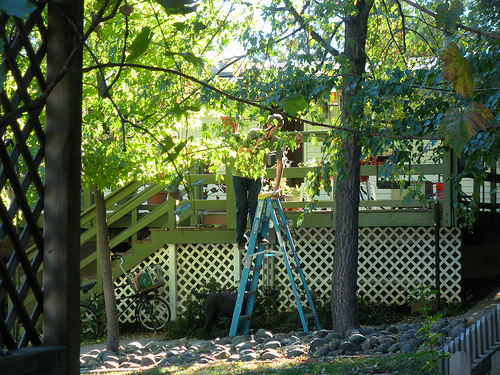 (Autumn means hanging a few more birdfeeders and filling the ones already up there.)
Outdoor Hour Challenges-Other
Karen writes on her blog The Fruit of Her Hands about their Outdoor Hour Challenge #2. I think they did a great job of coming up with words for their time outdoors. I am sure she would love to hear some encouraging words as they set out on the OHC trail.
Rhonda at Preparation Education didn't need to go farther than their own backyard to find a subject for their weekly nature study. Read about their dragonflies and see their journals as part of the carnival. 
Amy from Hope is the Word submits to the carnival their Outdoor Hour Challenge #1. They have gone back to the beginning of the challenges and in this entry they come across some armadillos!
Makita from Academia Celestia shares their pine cone study which includes some wonderful journal examples for you to check out.  
Phyllis from All Things Beautiful writes about their mushroom study. She has a photo of a fairy circle that will amaze you!
That wraps up this edition of the carnival. I hope you enjoy reading what other families are outside doing for nature study and how the Autumn Series is helping us learn a little more about our own backyards and neighborhoods. 
Please consider submitting your Outdoor Hour Challenge entries to the next carnival. Deadline for submissions will be November 30th, 2010 and all entries from November are eligible. Here is the link for submissions: LINK.
Thanks again,
Barb-Harmony Art Mom