Last month I posted an entry discussing the emergence of spring wildflowers…the early ones. Read that entry here: Wildflower Succession and Ephemerals.
I've been on the lookout for our early spring wildflowers and the list is rather short so far.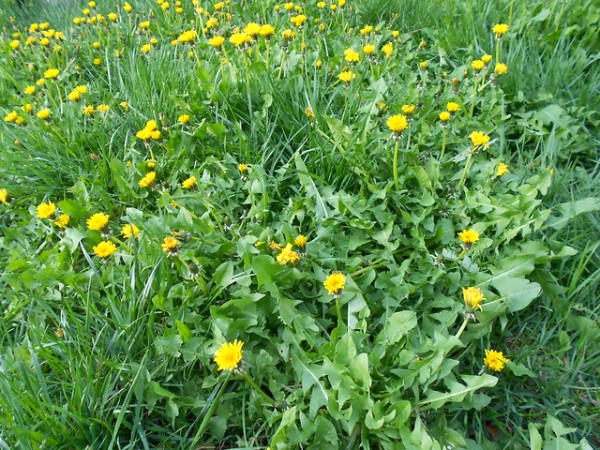 Dandelions – The dandelions in our yard and down by the river are very short. They don't grow very tall at all and I assume that's because of our cold temperatures.  They are still such a happy sight after the winter grays and browns.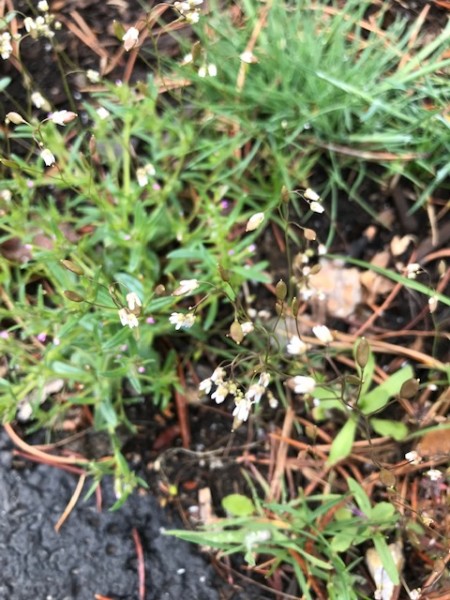 Tiny White Flowers – The pasture behind our house has lots of miniature blooming white flowers. I've tried in the past to identify them, but so far I've had no success.  If you don't look closely, you'll actually miss them, they are so very small.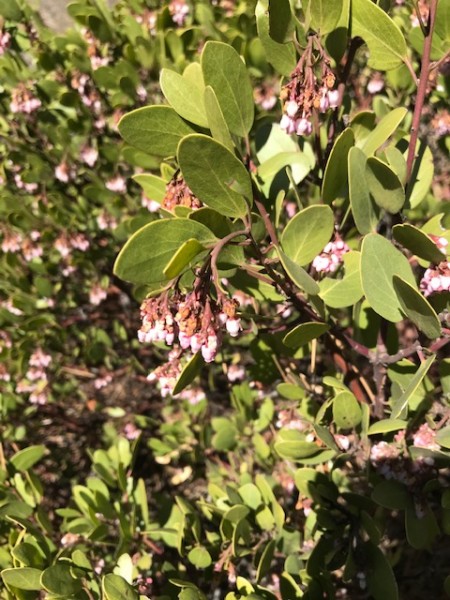 We took a drive on a long, dirt forestry road this week and we spotted the green Manzanita blooming already. The insects were buzzing around all of the pink flowers dangling from the branches.
Those three flowering plants are really the only ones I've observed so far.
As I look at my records for the past two years, I notice that the bushes bloom before the wildflowers here in Central Oregon.
But, there are plenty of signs of flowers that are coming. From our recent wanderings, we've noted the promise of a few more flowers.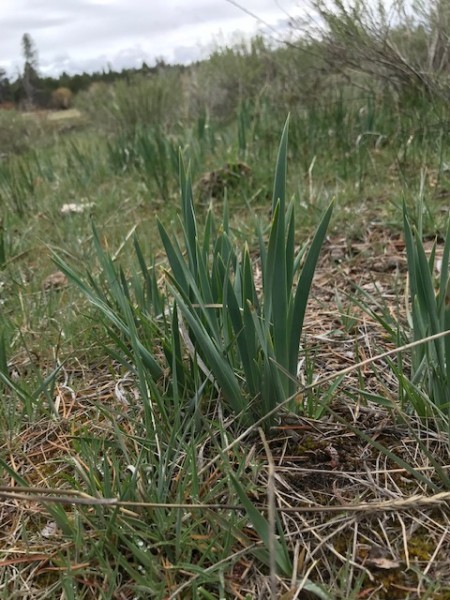 There are thousands of wild purple irises beginning to sprout their green flat leaves. We see them everywhere on our daily walks and they promise to bring beautiful flowers in the near future.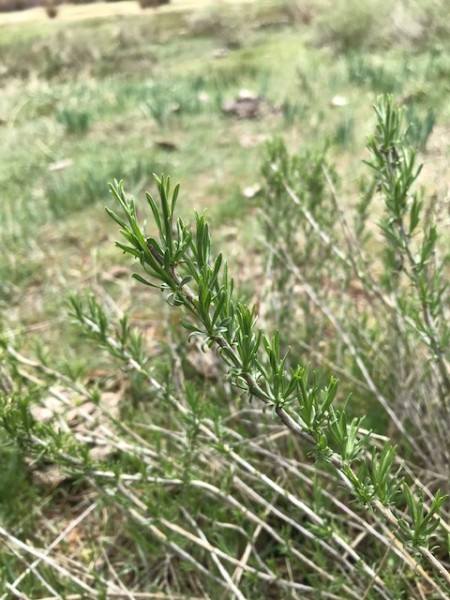 The bitter brush is starting to leaf out and it will soon be loaded with small, yellow flowers.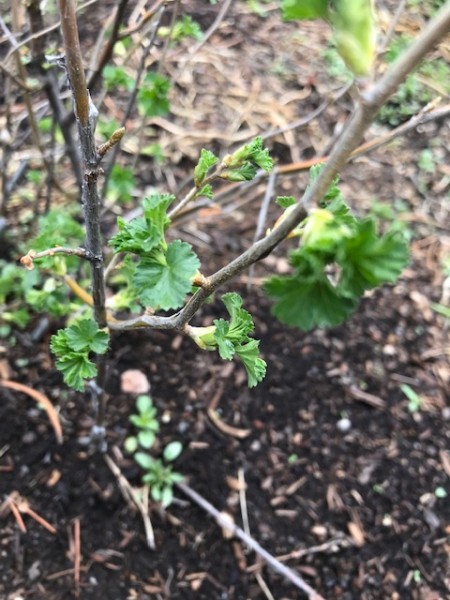 The wild wax currant bushes are also leafing out with their bloom time following closely behind the leaves.
I realized this week how anxious I am for some wildflower beauty in my life. With our short growing season, the flowers bloom consecutively all summer long and end with a flourish of golden rabbitbrush color in the fall.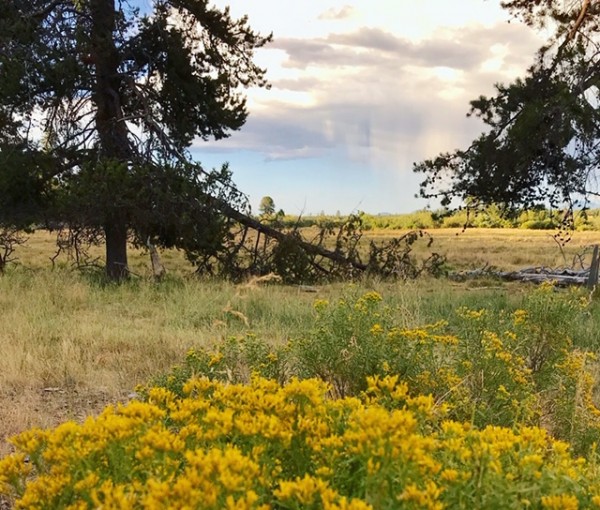 Learning the bloom patterns of the natives in my neighborhood is a project I really enjoy.
Have you noticed any wildflowers blooming yet?