Outdoor Hour Challenge
September 2019 through August 2020
Plans and Instructions
I know how much the Outdoor Hour Challenge year plan is anticipated by the families that follow the series of topics each week! I'm happy to announce that I have it all organized and ready to go for you a little bit earlier than usual. You'll be excited to hear that there are 5 new ebooks publishing over the next year, three of which will be included in this year's Outdoor Hour Challenge plan!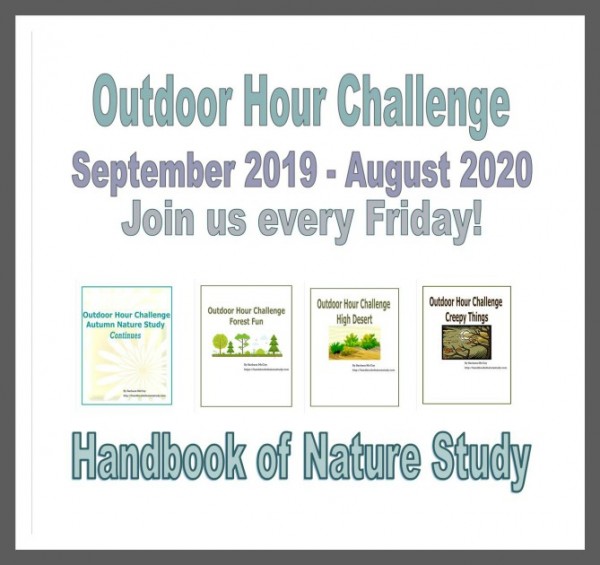 Here are the four ebooks that will be planned out from September 2019 to August 2020.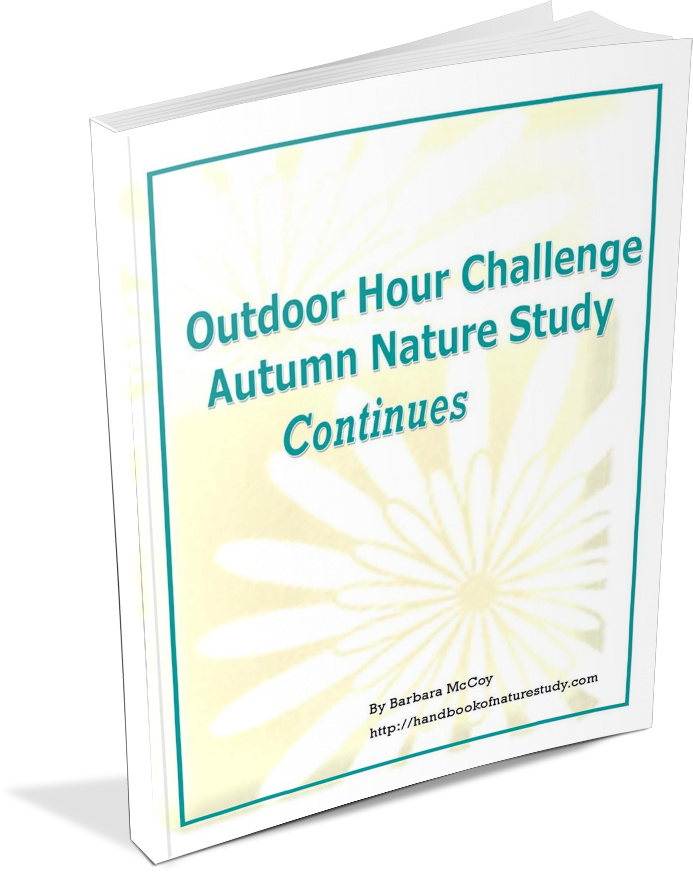 Autumn Nature Study Continues ebook from the archives: belted kingfisher, hawks, salvia, teasel, burdock, lizards, ash tree, hemlock tree, witch hazel tree, staghorn sumac tree, stinkhorn, bracket fungi, pig, constellations (Cassiopeia's Chair, Cepheus, and the Dragon), mica, and winter berries.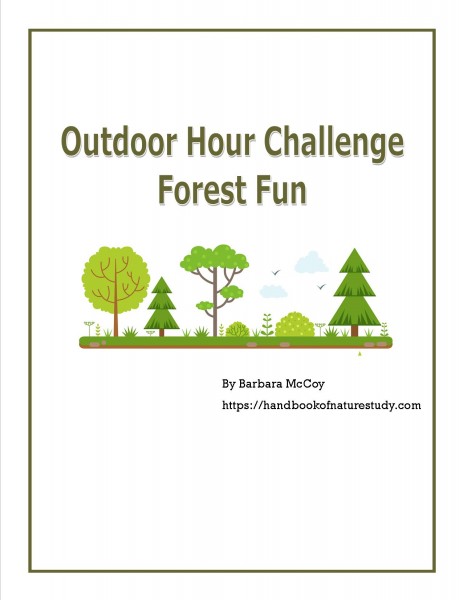 Forest Ebook: Contains 9 challenges: rabbitbrush, skunk cabbage, azalea, raven, California quail, tanager, bear, moose, and the porcupine. This ebook will be added to the Ultimate and Journey level memberships in August 2019.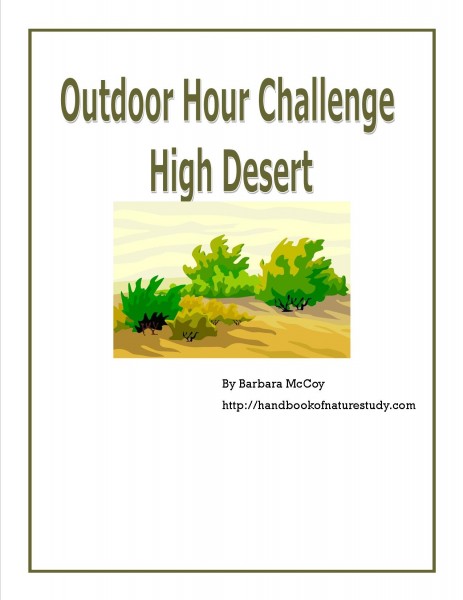 High Desert Ebook: Contains 14 challenges: bitterbrush, sage, sage grouse, succulents, mountain lion, coyote, pocket gopher, bristlecone pine, elk, turkey vulture, juniper tree, snowberry, golden mantled ground squirrel, and river otter. This ebook will be added to the Ultimate and Journey level memberships in February 2020.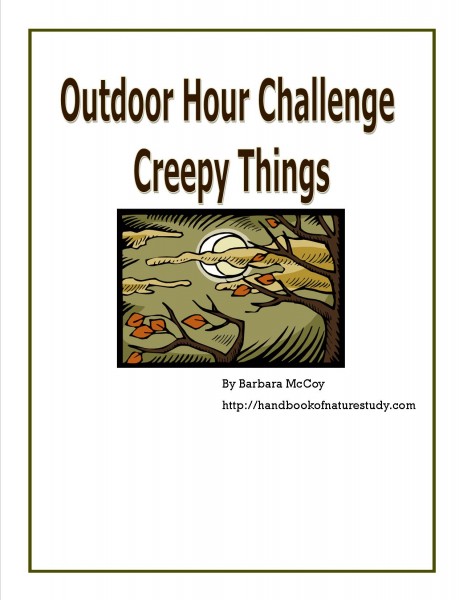 Creepy Things Ebook: Contains 10 challenges: banana slug, tarantula, black widow, scorpion, leech, muskrat, sphinx moth, cicada, millipede, and poison oak. This ebook will be added to the Ultimate and Journey level memberships in November 2019.
Outdoor Hour Challenge September 2019 – August 2020 for Members
Get the Year Plan in a PDF: Subscribe to the Ultimate Naturalist Library or Journey level membership.  Your membership will give you access to a detailed schedule for the entire year. You'll have a printable plan that shows dates and specific topics that will be considered every Friday. This makes your planning super easy!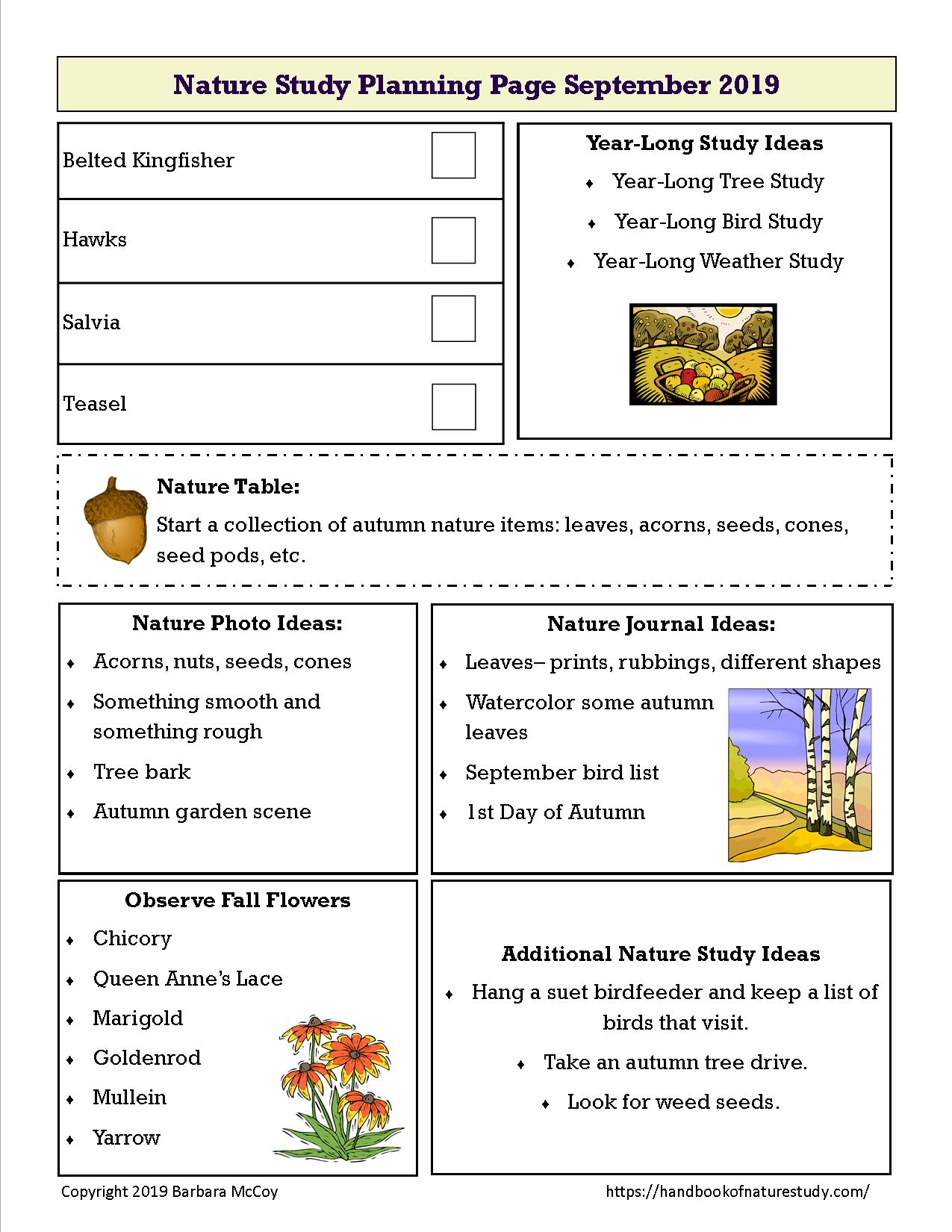 New this year are monthly planning pages with lots of additional nature study ideas that you can use to enrich your nature study. These are similar to the planning pages I created for the newsletters in the past. If you're a member at any level, you will receive all 12 months of planning pages in one pdf to download and print! View a sample planning page below.
These pages will be added to the Ultimate and Journey level memberships by the end of July 2019.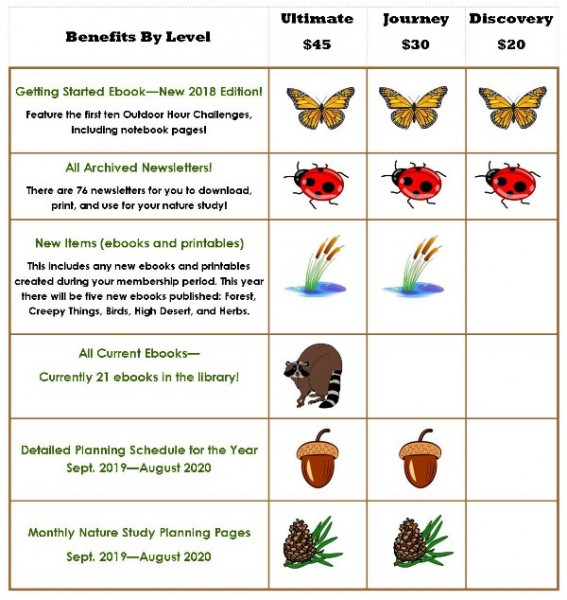 Do You Want to Join Us? Here's what you need to do!
Purchase a membership here on the Handbook of Nature Study. Remember that if you want access to all the ebooks, you'll need an Ultimate Naturalist or Journey Level Membership. If you purchase a membership now, you'll have access to all of the new ebooks as they become available. A membership here on the Handbook of Nature Study starts the date of purchase and is valid for one year.
Download the ebooks as they become available (see the publishing dates above).
Download the September 2019 through August 2020 plan from your membership account.
Download and print the monthly planning pages from your membership account when it becomes available at the end of July 2019.
Subscribe to the Handbook of Nature Study blog for reminders each Friday.
Click Below to Get Started!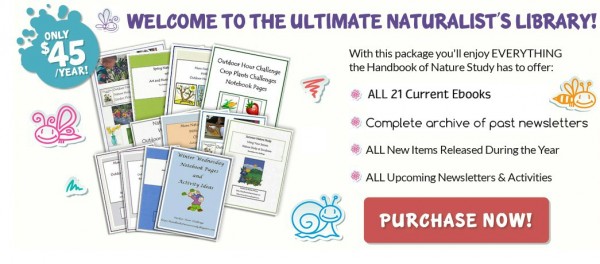 Note: There will be two more ebooks in addition to those mentioned above that will be published this year: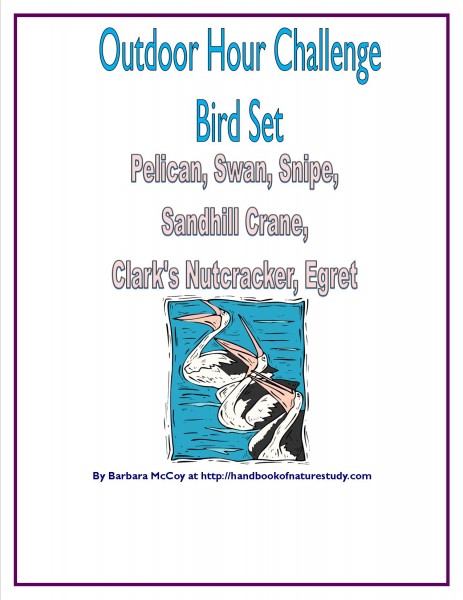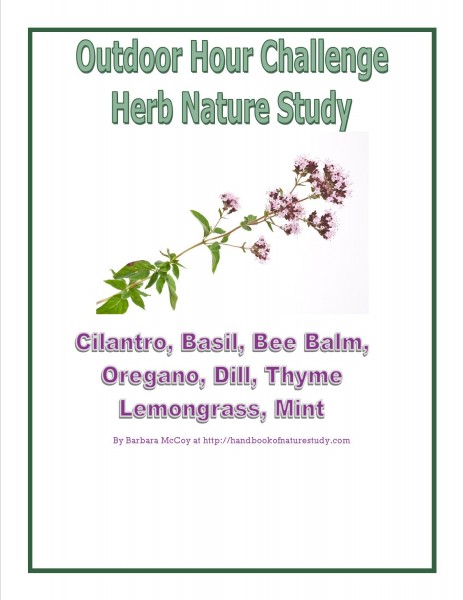 Once again, the Handbook of Nature Study memberships were given a Practical Homeschool Reader Award as an outstanding elementary science plan for homeschooling families. What a privilege! The nature study plans offered as part of the Outdoor Hour Challenge continue to be a favorite resource for families around the globe. Thank you!!!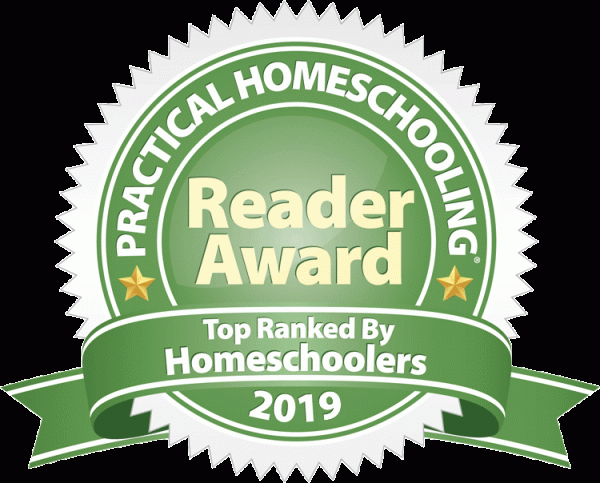 If you can't purchase a membership at this time, you can still follow along by subscribing to the blog and each week's Outdoor Hour Challenge will come right to your email inbox.