Brand New! Outdoor Hour Challenge
Poison Oak Nature Study
I raised my four children in California. Poison oak was always a part of our outdoor time together. Whether it was hiking a favorite trail, or just visiting grandparents, poison oak was just a part of the landscape. It was very important to me that my children could spot poison oak and avoid any contact as much as possible.
Here is something you can teach your children:
Leaves of three… let it be!
Use this week's Outdoor Hour Challenge to prepare your family for a possible encounter with poison oak in your future.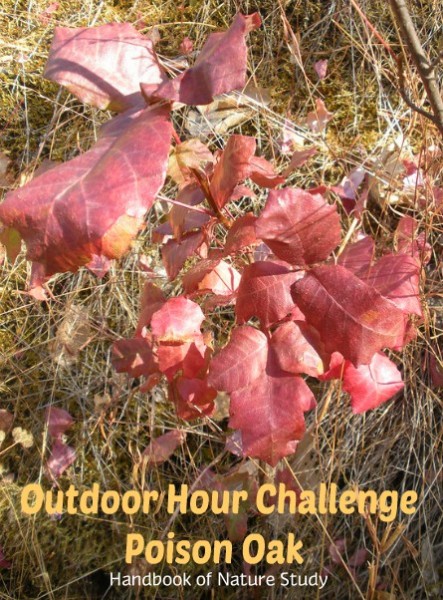 Gather some facts about poison oak:
Read about poison oak in your field guide or online here: Poison Oak.
Here's a printable information sheet about poison oak: USDA Poison Oak.
Make sure to look at the images so you can easily identify this poisonous plant during your outdoor time. As an alternate study, you could learn about poison ivy instead.
See the Creepy things ebook for more poison oak nature study ideas, videos, and printables!
Please note that I will not be posting the complete challenge here on the blog. You'll find the detailed challenge in the Creepy Things ebook that's available both in the Ultimate Naturalist and Journey level memberships. Sign into your account and download the ebook for the details, more links, and notebook pages.
Download a sample from the Creepy Things ebook here: Banana Slug Nature Study.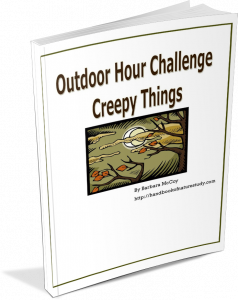 We will soon be finishing up this Creepy Things series of nature studies and starting the Autumn Nature Study (2015 edition) ebook. It hardly seems possible that it's time for the new school year to begin. But, I'm anxious to welcome all of the new families that will be joining us on September 4th.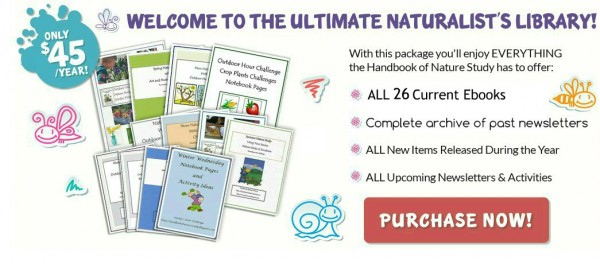 It's not too late to purchase a membership and become a part of the Outdoor Hour Challenge.