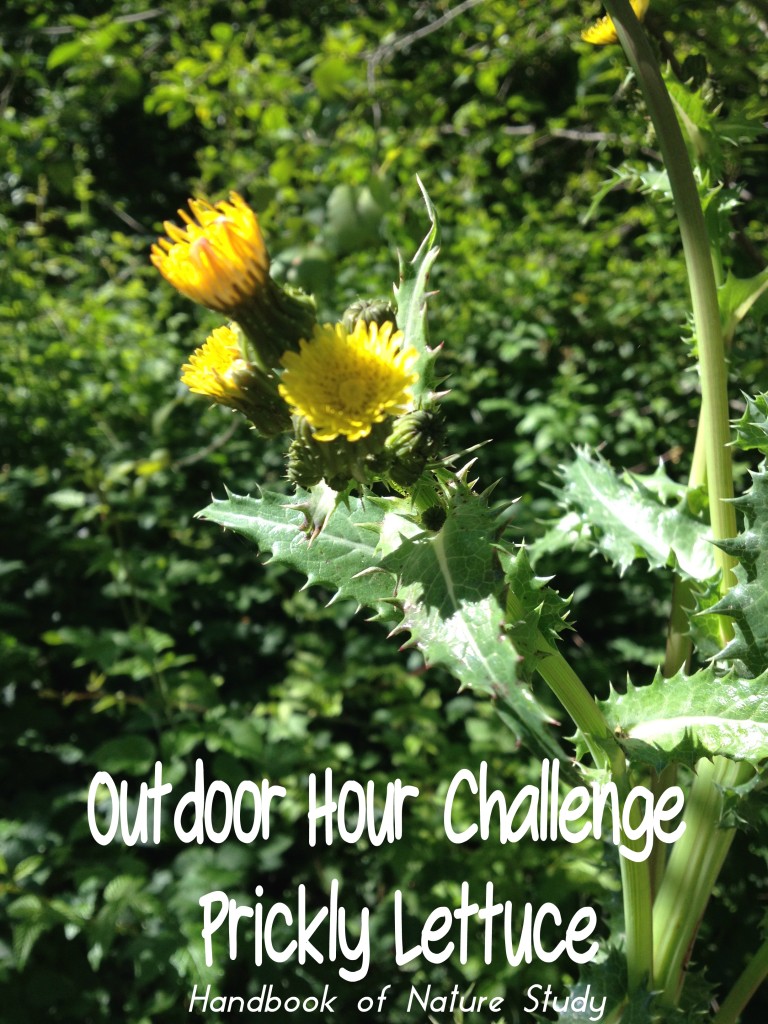 Outdoor Hour Challenge
Prickly Lettuce
Inside Preparation Work
Read pages 529-531(Lesson #143) in the Handbook of Nature Study.  Make sure to take along a compass on your nature walk just in case you find a prickly lettuce and you want to see which way the leaves are directed.
Look at the images and read all about prickly lettuce: Prickly Lettuce.  Prickly lettuce is found in all states so there is a good chance you will find this plant to study in person: USDA Prickly Lettuce.
Advanced study: Read about prickly lettuce as an invasive species.
Outdoor Hour Time:
Take a walk along a road or in a field or pasture to see if you can find some prickly lettuce! Look to see if the leaves are oriented north and south. Remember that the stem has prickles and be careful when making your observations.
Enjoy an autumn weed walk as part of this challenge. Collect some dried leaves, seeds, and flowers for closer observation. Sketch these carefully in your nature journal.  You may wish to view and complete this challenge: Signs of Autumn.
Follow-Up Activity:
Create a nature journal for the prickly lettuce or any autumn weed you find that interests you. There is a notebook page included in the ebook for you to use. Make sure to sketch the interesting shape of the leaf!
Advanced study: Complete a nature journal page for the prickly lettuce. Research and include any medicinal uses of the prickly lettuce. (Note: I do not recommend or encourage you to eat any plant.)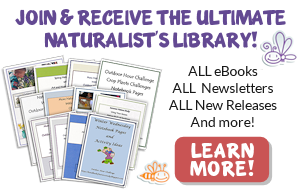 If you want to purchase the Autumn Nature Study 2015 ebook so you can follow along with all the notebooking pages, coloring pages, and subject images, you can join the Ultimate or Journey Membership Levels. See the Join Us page for complete information. Also, you can view the Autumn Nature Study 2015 announcement page for more details.