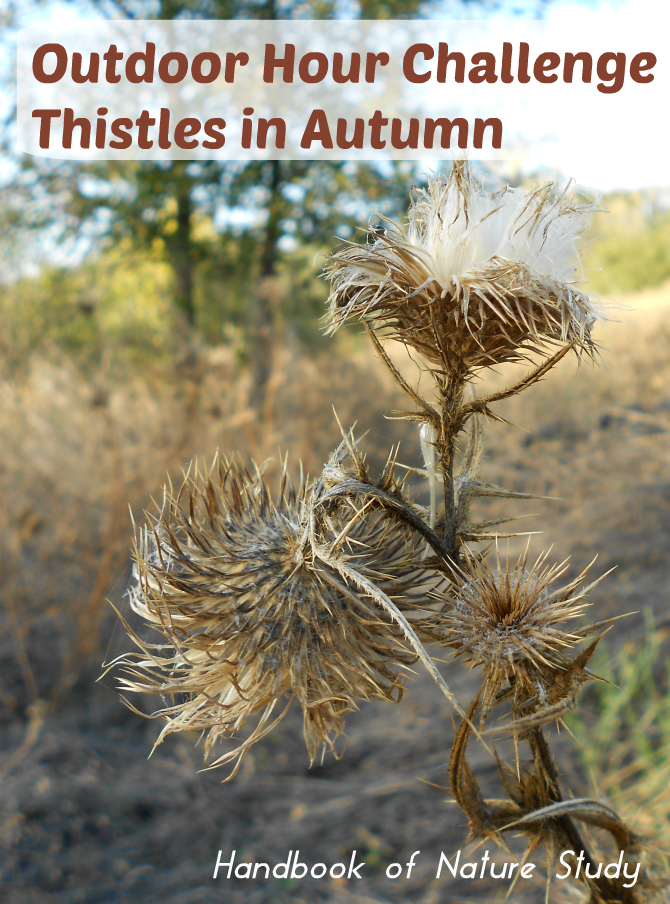 Outdoor Hour Challenge
Thistles in Autumn – from the More Nature Study Autumn ebook and the Archives
This is the week to look for thistles. The landscape right now makes it easier to find some dried up thistles for you to look at closely. Make sure to be careful if you touch the thistles because the thorns are going to be sharp. I tried to remember to bring a leather glove on our thistle walks to wear if the boys wanted to touch the plant. Go on a thistle hunt this week!
You may wish to view this entry:
Thistles – Starting a Year-Long Study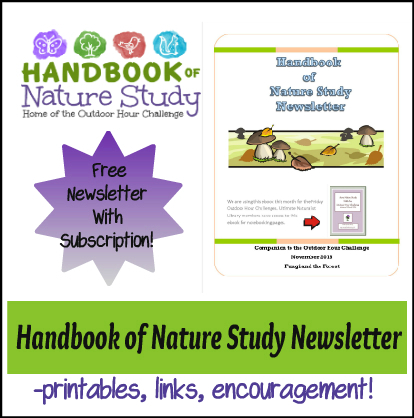 Don't miss this month's newsletter! If you haven't already subscribed to this blog and would like to receive every post in your inbox and each month's newsletter with practical tips and nature study encouragement, you can subscribe by clicking THIS LINK or below.
Sign Up Here for the Handbook of Nature Study Monthly Newsletter.
Sign up for an email subscription and receive every blog post in your email inbox. PLUS you will receive the exclusive monthly newsletter available only to subscribers!
Save
Save