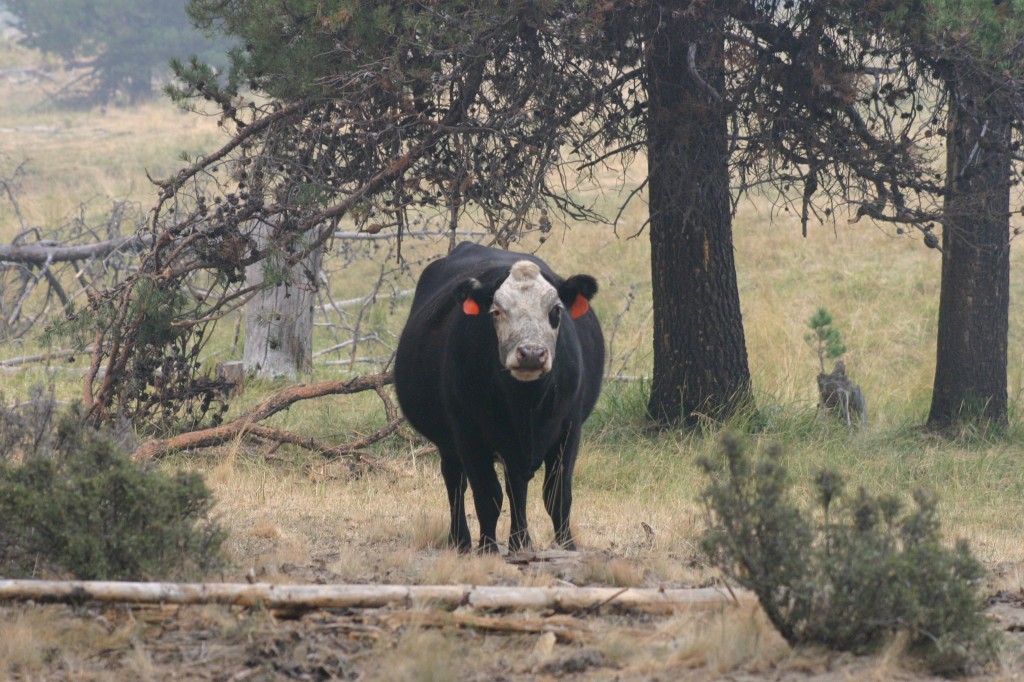 Outdoor Mom
September 2017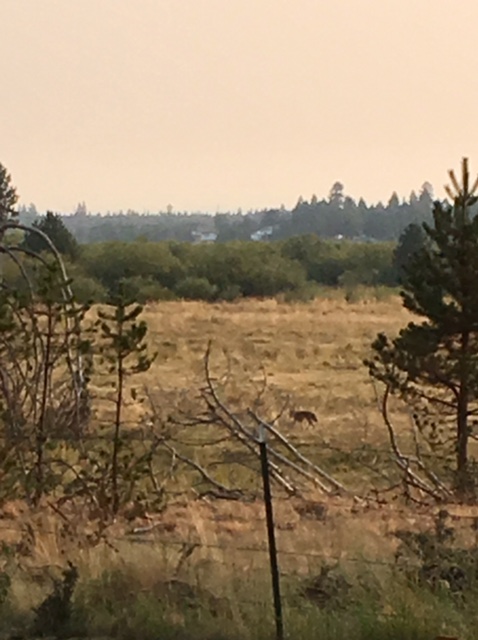 I just keep adding to my list of animals seen here in Oregon. This week there were sightings of a porcupine and a coyote! The coyote was just trotting along through the back pasture until he came upon a downed tree. He hesitated and then pounced on some little creature, shook his head a bit, gobbled it up, and then continued trotting on down the way. It makes me very happy that my cats are indoor cats!
We've seen a variety of birds this month, including a whole flock of mountain quail. They are a bit different than the California quail I'm used to seeing.  They don't have the curved topknot like the California quail but rather have a straight plume sticking up. The mountain quail are much smaller too.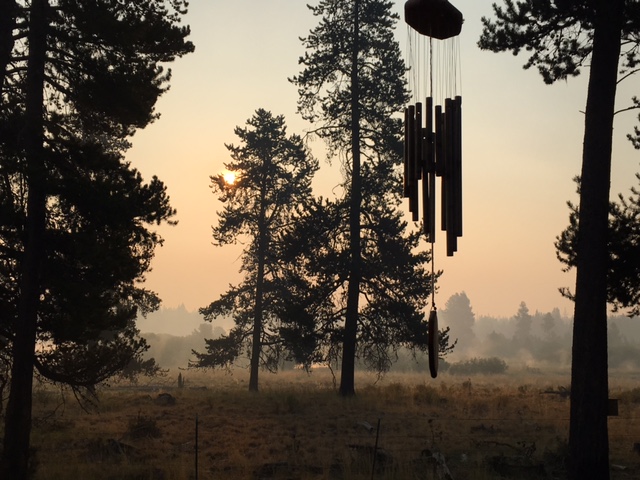 The most memorable outdoor related thing about the past month has been the amount of wildfire smoke in our area. It's been a constant feature of every day as it obscures the view of the mountains and sometimes even just the across the street. Looking on the bright side, it makes for some crazy colored sunrises and sunsets.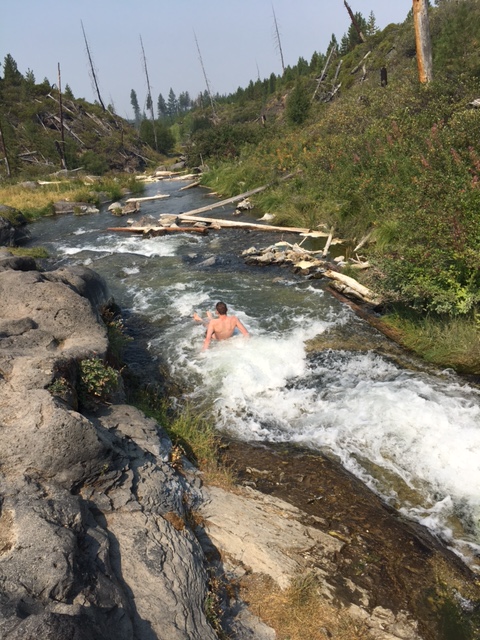 Our grown boys are staying with us right now and we try to fit in some local fun as we all get to know our new area. This past week we hiked up to some waterfalls that create a natural waterslide. The water was pretty cold but the air temperatures were hot. The men all gave the slide a try while I was content to watch, photograph, and stand with my feet in the water along the shore. What a memorable day!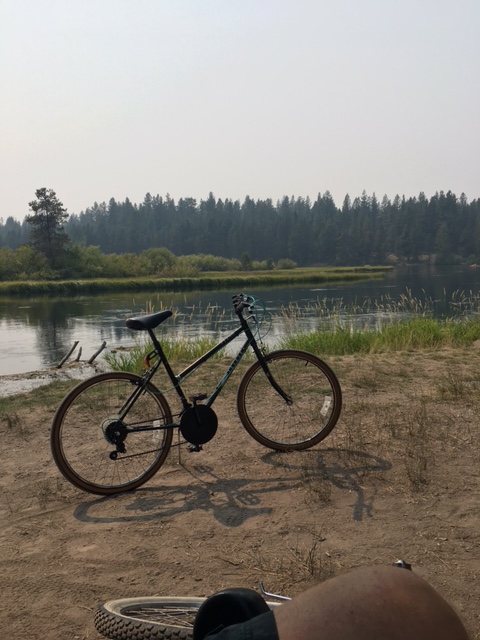 I picked up a new-to-me bike at the thrift shop for $20 and we've had it out for a spin a few times on the bike trail at Sunriver. There are miles of trails that wind around the resort and down along the river. Whoever planned the trail was smart! They strategically placed park benches along the trail in perfect spots for viewing the beautiful vistas (when there isn't wildfire smoke). This new bike will allow us to cover more ground when we explore the beauty of Sunriver.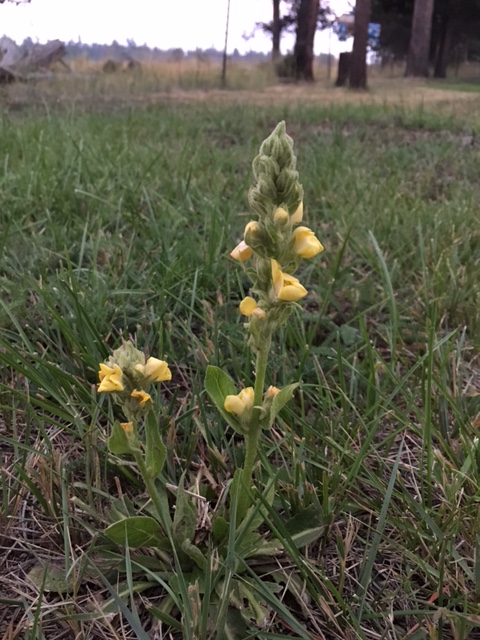 Garden Update
Just to note my gardening challenges, I was told I live in plant hardiness zone 5A. I've been talking to my neighbors about their success in gardening here in the high desert and so many of them have told me to only plant things that are meant for garden zone 4. This means I have to look for plants that have a range down to -40 degrees! I couldn't understand why at first but just this week I had someone explain it to me in a way that makes sense.
Garden zones take into consideration the low temperatures overall. Here in my area we have the potential for frost throughout the summer and very cold nighttime temperatures will affect the growth of plants. So, this explains why on the surface it appears that I could get away with plants for zone 5A, but just one night of a cold snap will kill them or stunt their growth. It's far better to pick plants that will grow in zone 4 range instead and not chance it.
I get it now. I will continue my quest to make a practical garden plan over the winter.
You can use this website to get an idea of your climate zone: USDA Plant Hardiness Zone.
If you live in my area, I have found this to be a very helpful guide that we've printed out and saved: Xeriscaping in the High Desert.
Want to join in the Outdoor Mom post?

Answer all or just one of the prompts in a blog entry on your own blog or right here on my blog in a comment. If you answer on your blog, make sure to leave me a link in a comment so that I can pop over and read your responses.
During our outdoor time this week we went….
The most inspiring thing we experienced was…
Our outdoor time made us ask (or wonder about)…
In the garden, we are planning/planting/harvesting….
I added nature journal pages about….
I am reading…
I am dreaming about…
A photo I would like to share…