Outdoor Mom
September 2021
Changing Landscapes
I think I've mentioned before how much I struggle with change. I decided that's why I don't really enjoy the transition from summer to autumn.  I see the change in the light, the change in foliage, the change in blooms, the change in birds and other wildlife. Here where I live in Central Oregon, these changes come rapidly.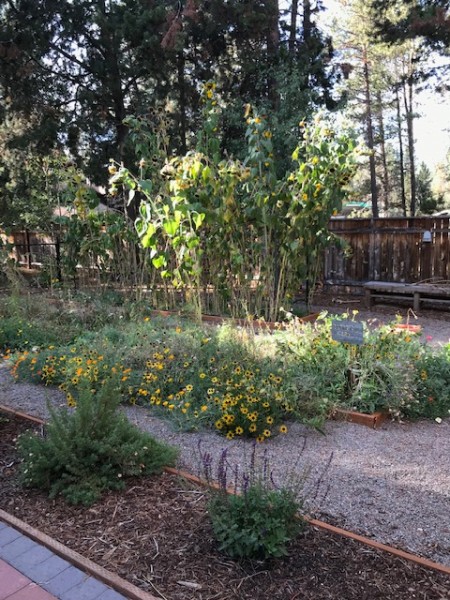 In the garden, we are planning/planting/harvesting…
We had a couple nights of freezing temperatures and overnight we lost a large number of plants to frost. Some of the plants have bounced back but I had to prune out quite a few of my more delicate flowers.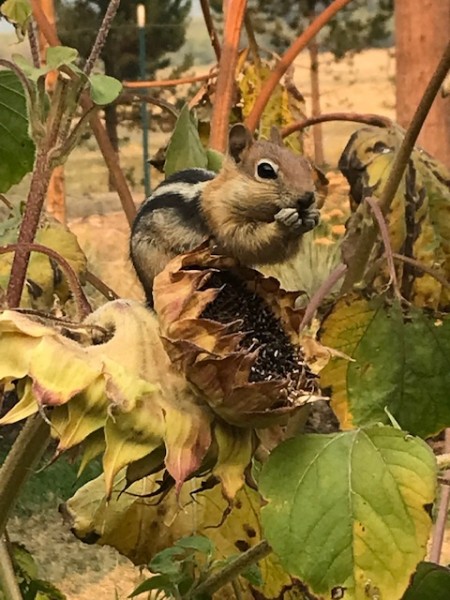 With the decrease in bird activity, the squirrels have made a return to the feeders. In fact, the squirrels are pulling down the sunflowers and eating the seeds. Or, in the case of the golden mantle ground squirrel, they are climbing the stems and sitting on the flower heads to have a meal!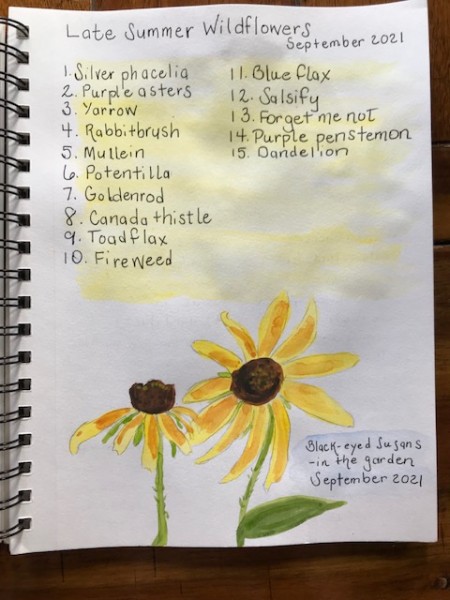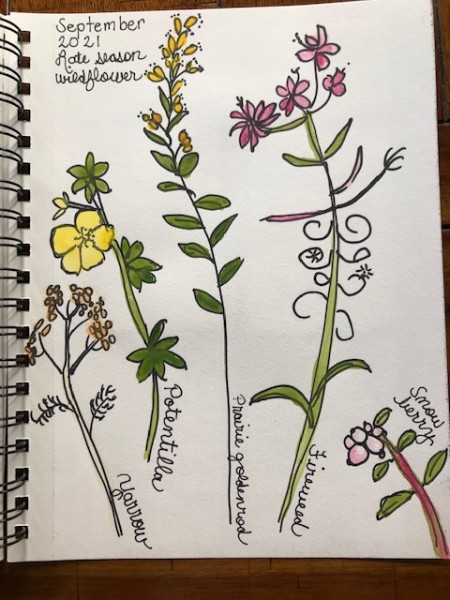 I added nature journal pages about…
I've been working on a late summer wildflower project. We don't have many so it's been a challenge to find flowers to include in my nature journal. Last week we took advantage of a very warm afternoon to take a long walk in Sunriver to look for flowers there. We found quite a bit of rabbitbrush and sulfur flower blooming in the dry landscape.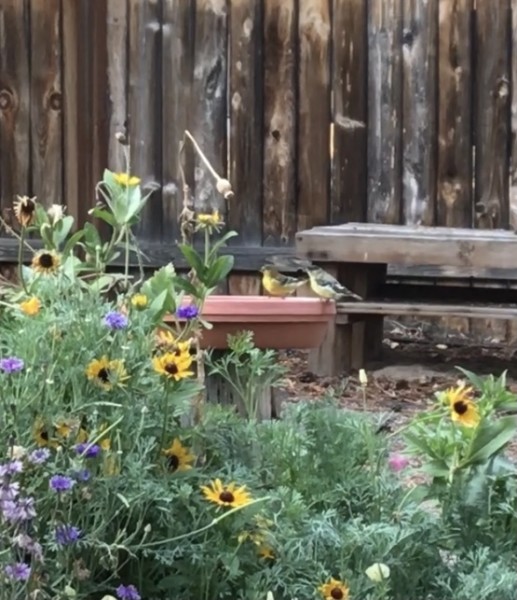 The most inspiring thing we experienced was…
The bird of the month is the American goldfinch. They are abundant both at the feeders and in the flowers of the garden as they eat seeds and leaves. They are often at the water bowls and the birdbath. I love how happy they make me!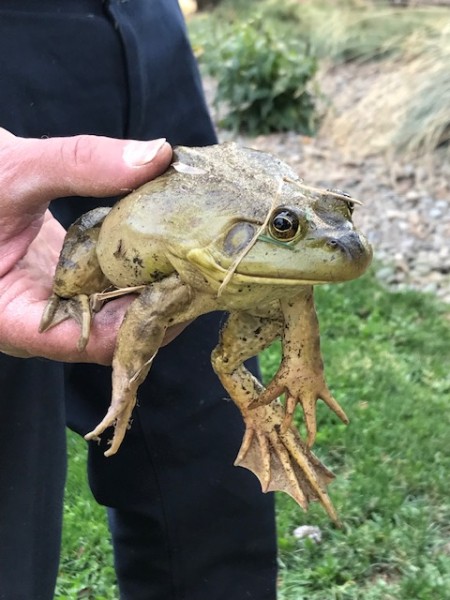 Holy smoke! We saw the biggest bullfrog ever in our lawn last week. My husband was mowing the lawn and spotted him before he ran him over. We carried him safely off to another part of the yard. Afterwards, I was looking up bullfrogs in Oregon and realized that they are an invasive species that we are supposed to "harvest" to reduce their numbers. I could have never done anything to harm this magnificent creature.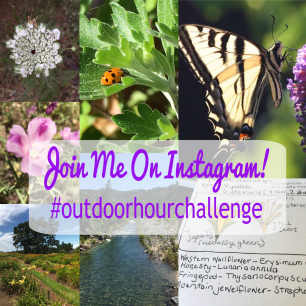 You can follow me on Instagram to see more of our outdoor life here in gorgeous Central Oregon.
Want to join in the Outdoor Mom post?
Answer all or just one of the prompts in a blog entry on your own blog or right here on my blog in a comment. If you answer on your blog, make sure to leave me a link in a comment so that I can pop over and read your responses.
During our outdoor time, this month we went…
The most inspiring thing we experienced was…
Our outdoor time made us ask (or wonder about) …
In the garden, we are planning/planting/harvesting…
I added nature journal pages about…
One last image…