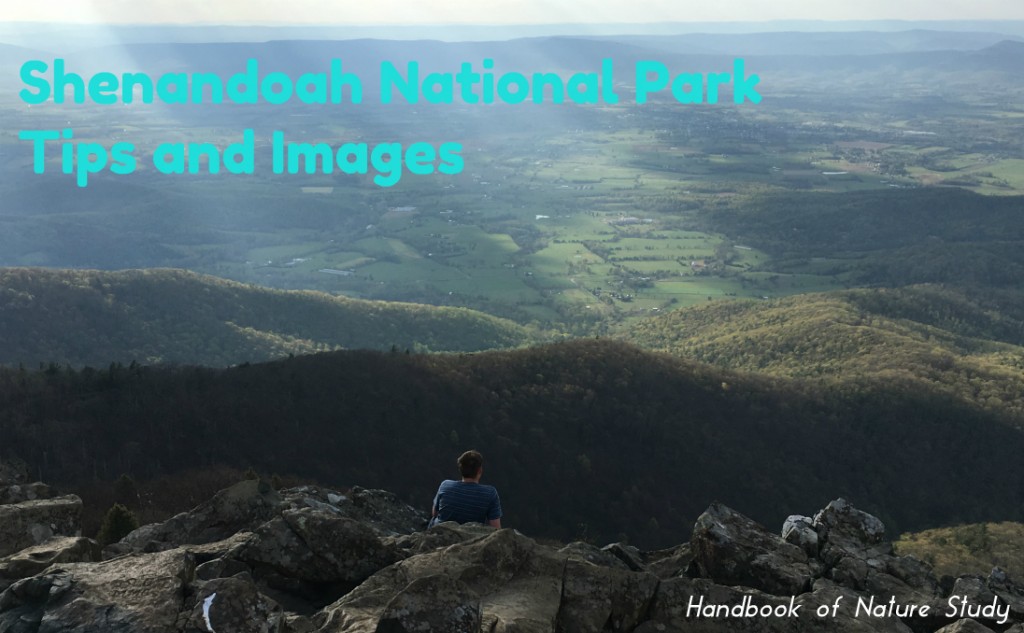 Shenandoah National Park – Tips and Images
My recent trip to the East Coast (last week of April) allowed time for a visit to a national park. We picked Shenandoah National Park since it was a little more like spring in Virginia than it was in New York! At least the trees were green and the wildflowers were beginning to make an appearance. We entered the park at the Front Royal entrance and drove south along Skyline Drive.
Please note that we had a short visit, stayed in a cabin, and because of the weather only did a few hikes. There is so much to do in this national park that I can't adequately write about in this entry. Please do some additional research on the national park website and there are quite a number of excellent YouTube videos to inspire you as well.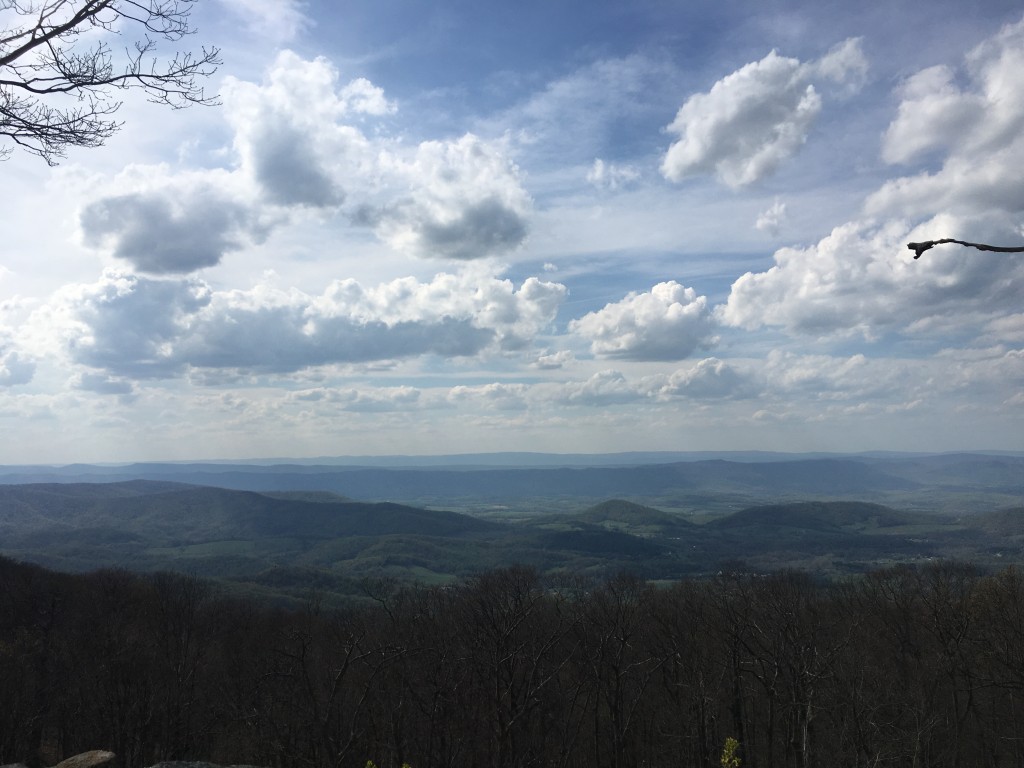 Of course, first stop was the Dickey Ridge Visitor Center for information and stamping my national park passport. The exhibits were pretty ordinary at this visitor center (so if you have to pick one to go to, plan on the Harry F. Byrd Visitor Center at Big Meadow).  We did watch the introductory video which was well done and informative. After that we tried to get some advice on hikes for our stay from the ranger. Maybe it was an off day but he didn't seem very helpful. I told him we were interested in day hikes where we could see wildflowers and/or waterfalls. He told us we were too early for flowers…glad we didn't listen to him. He gave us a map and sort of circled a few things but I was glad I had purchased a day hike book from Amazon before the trip (Best Day Hikes -Shenandoah), it was far more useful. We ended up seeing lots of flowers during our stay at the park.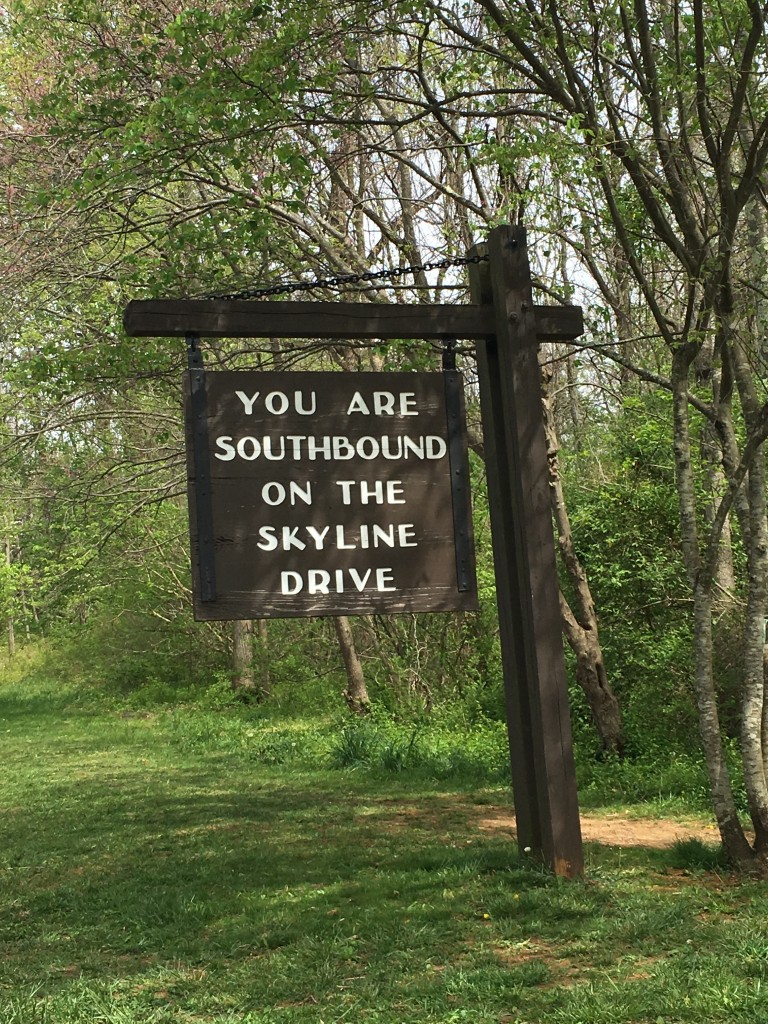 We made our way down Skyline Drive from north to south. Interesting fact: all trails are off this road, they interconnect with other trails, and signs have landmarks and direction on the top on metal bands. This was helpful information I did learn from the ranger. Make sure to pick up a map when you enter the park so you can choose your hikes accordingly.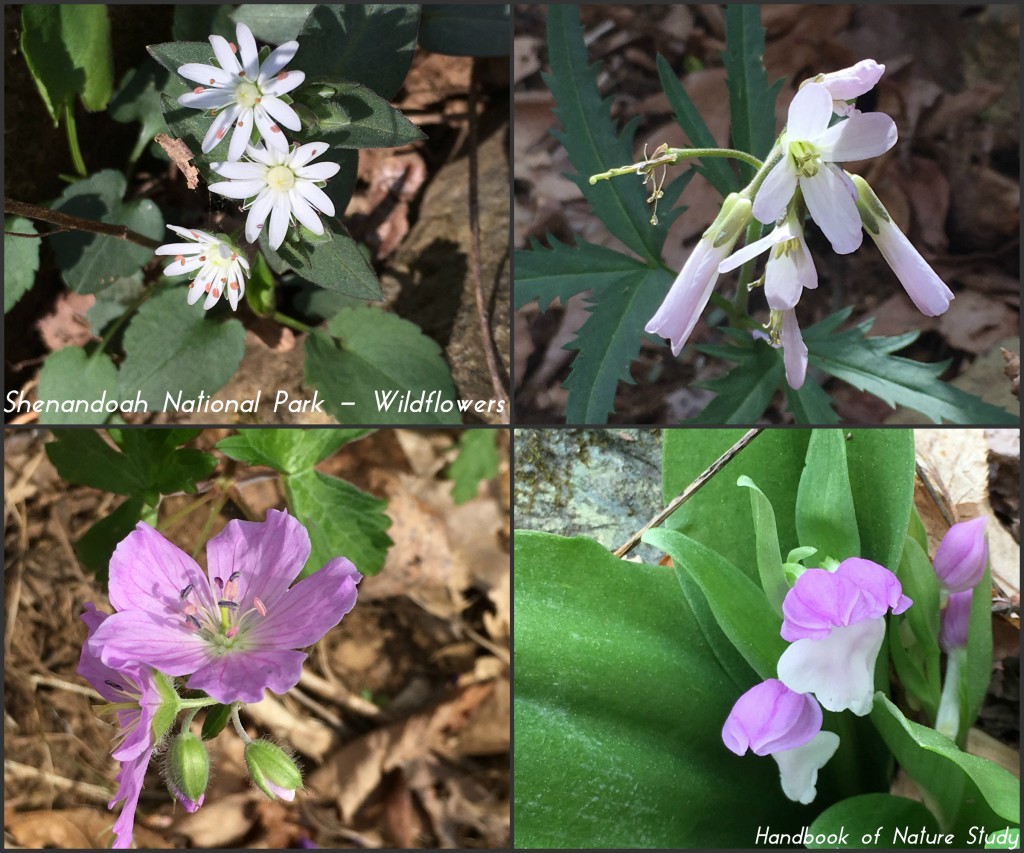 Spring at Shenandoah National Park means waterfalls, dogwoods, flowers, and trees getting their leaves. I had a blast looking for wildflowers and taking tons of photos. I have spent the days since I returned home with the images and my wildflower field guide adding flowers to my nature journal list.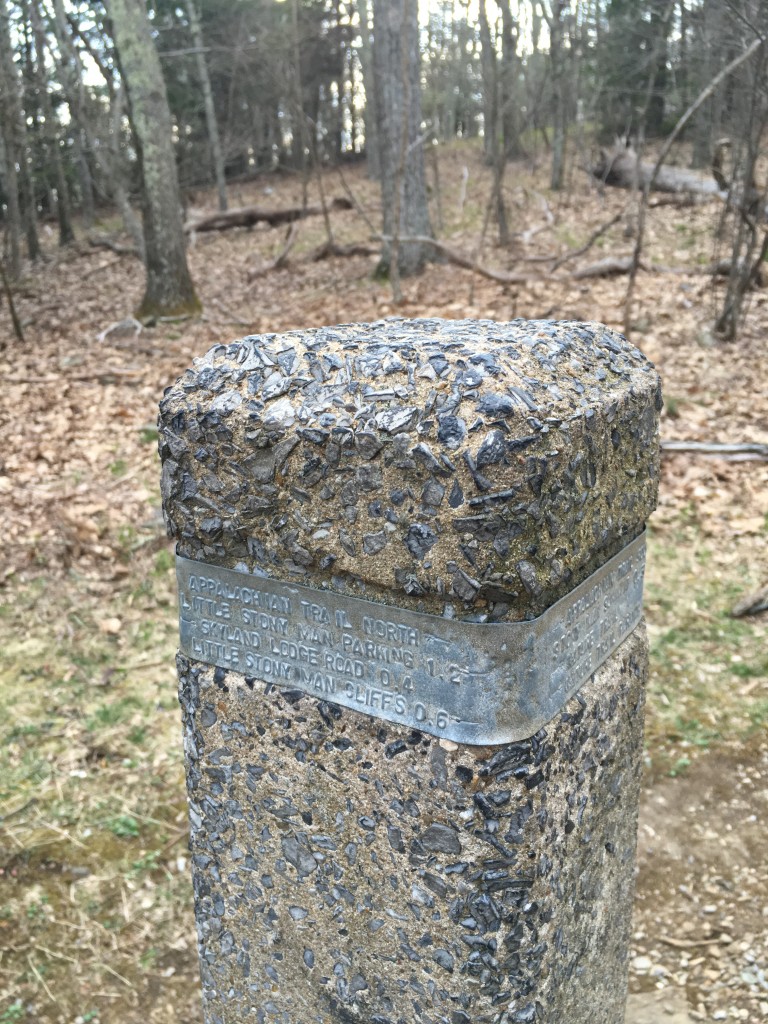 The Appalachian Trail runs length of park and many times the park trails are part of the AT or at least cross over it. I got to see lots of the AT on this trip which makes me happy!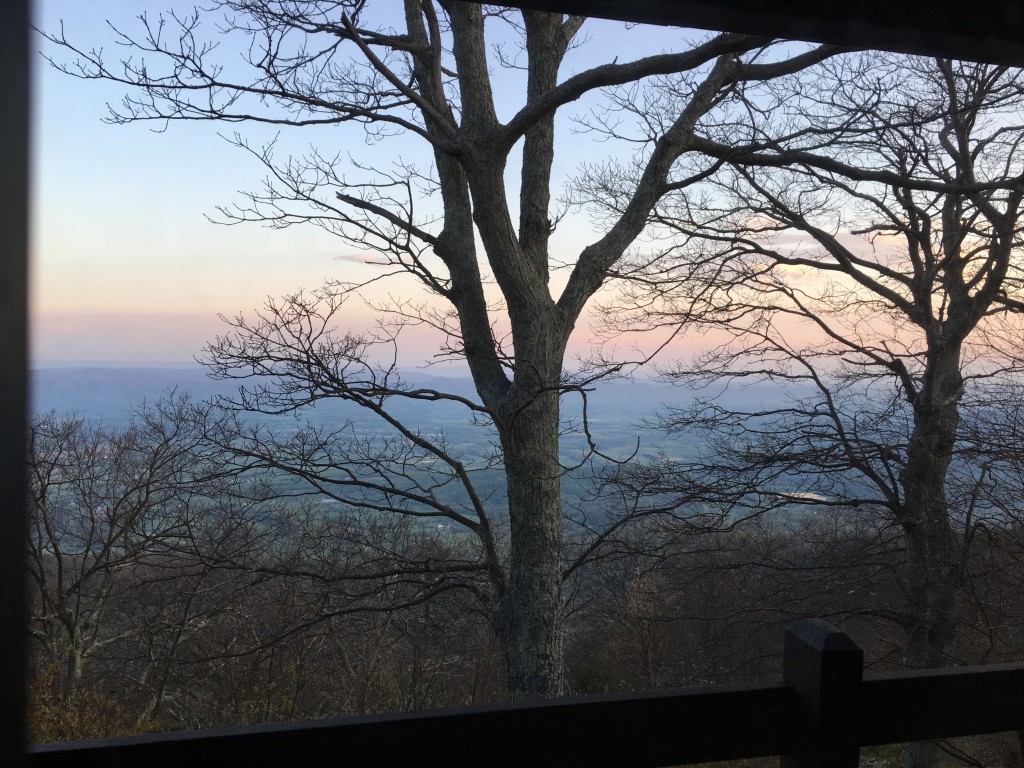 Skyland Resort  (inside the park) was a perfect central place for our trip but if you have time to camp, I would think that this is a glorious place to camp. We stayed in the Hazeltop building right on the side of the ridge. It was a short drive from registration to the cabin. You could walk but it was difficult at night after dinner.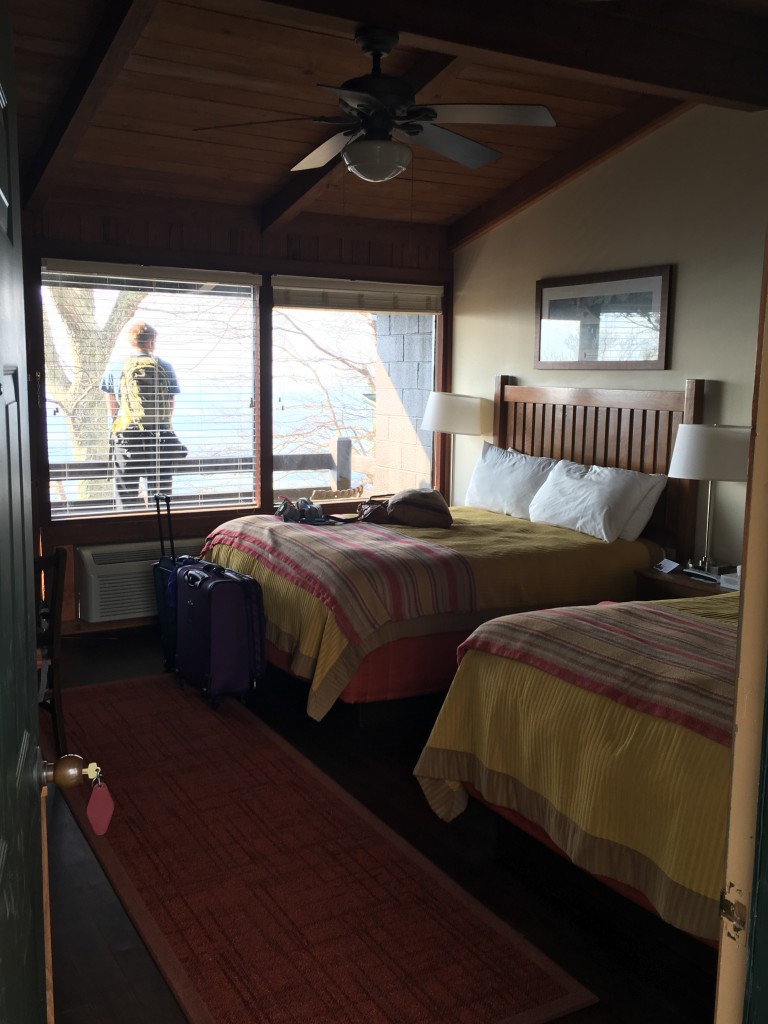 The room was super clean and comfortable. There was a balcony where we could see out over the valley and the lights of Luray at night. The way the sunlight changed the view with light and color was amazing, reminding me of the Grand Canyon.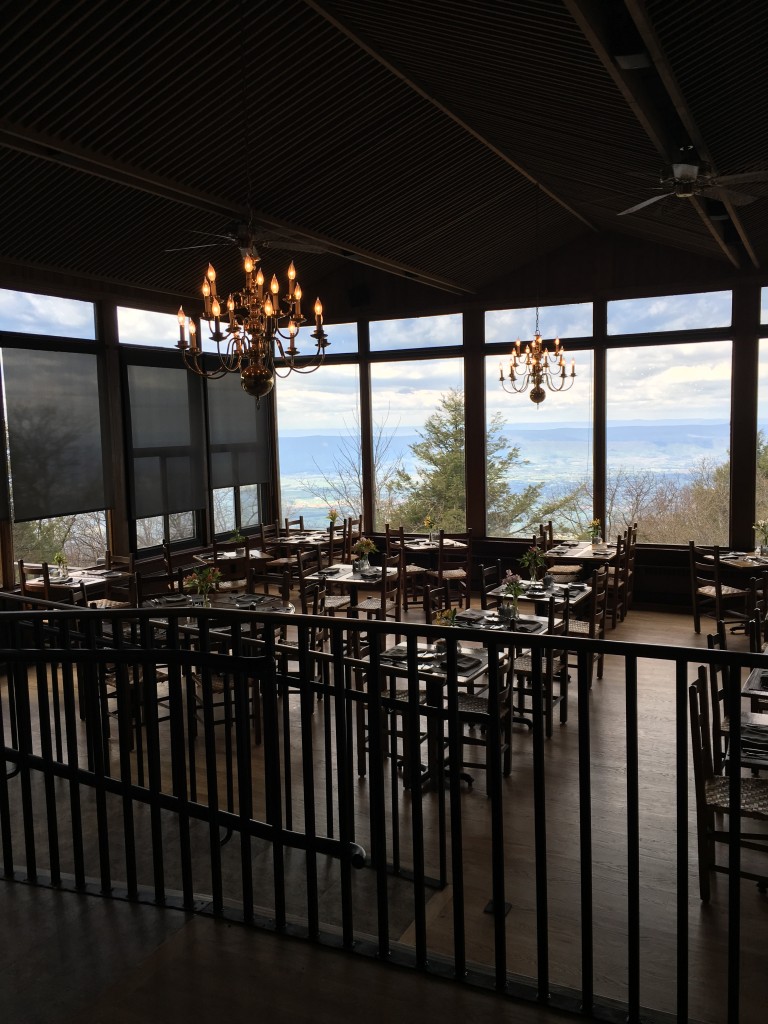 The Pollock Room was perfect for breakfast and I had the best grits ever there. We had dinner both nights at the Tap room and both nights there was live entertainment- bluegrass and cloggers.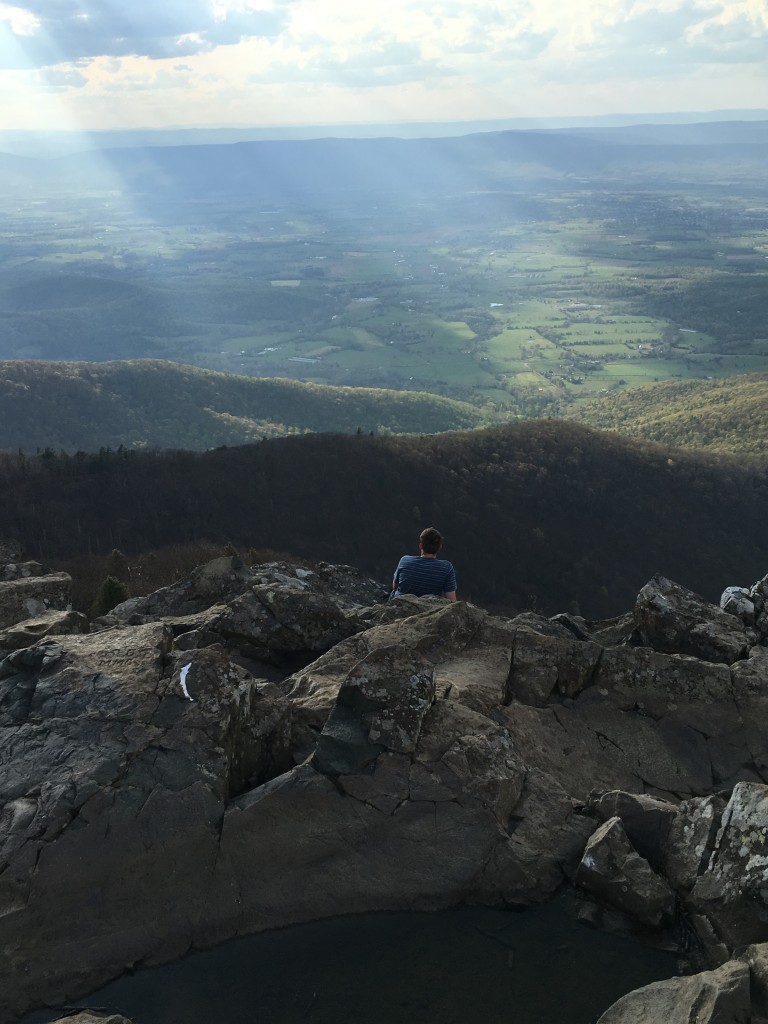 Stony Man at sunset was awesome! This is a must do hike on a visit to Shenandoah. The trail is not very long and it is not strenuous at all. There was plenty of parking at the trailhead but no restrooms.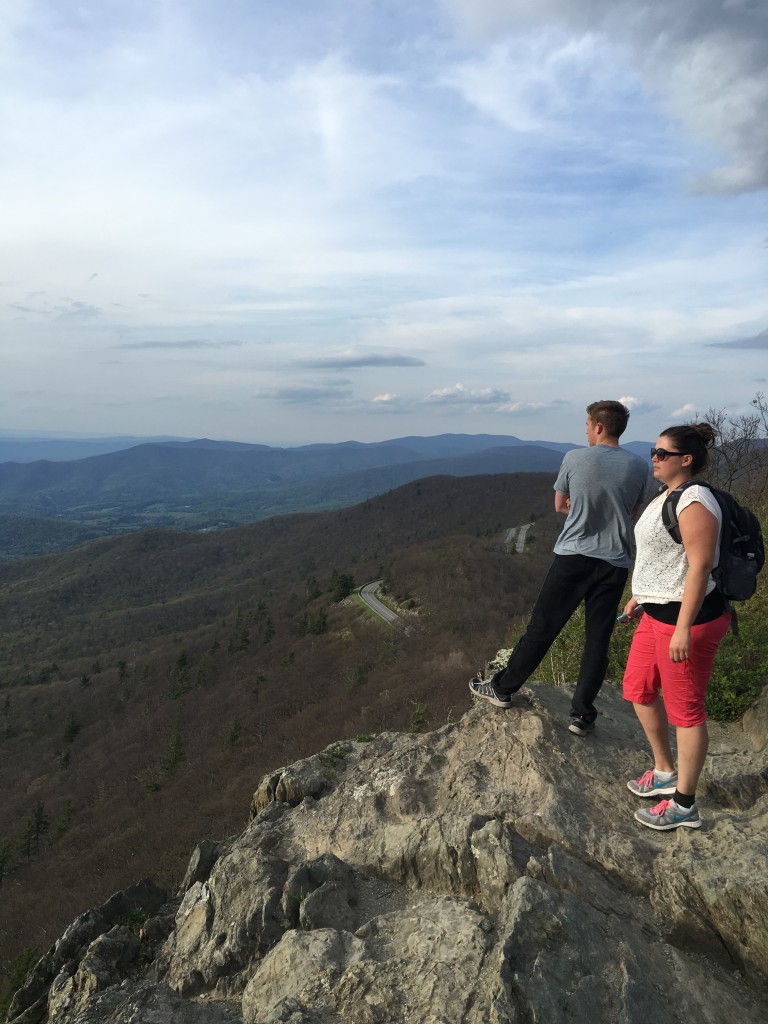 Little Stony Man Trail
This hike was equally as rewarding at sunset and I would highly recommend it for all visitors as well. It is a perfect hike for families.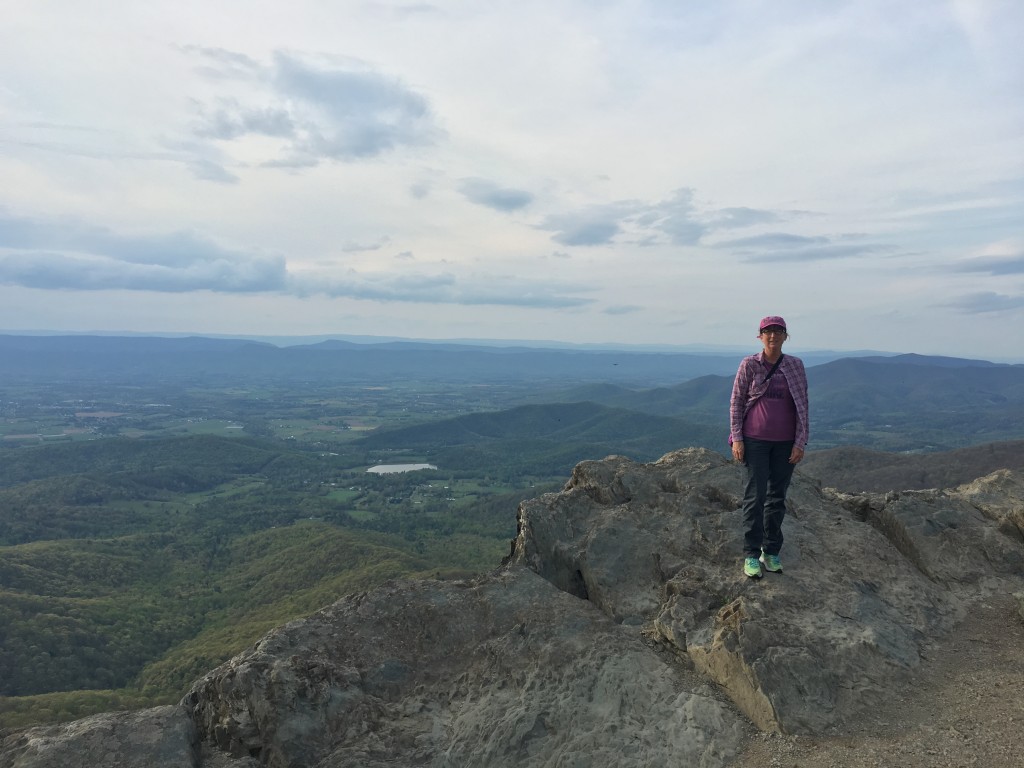 You can just drive skyline drive and stop and look at views if you have a really short time here at this park but you would miss much of the real Shenandoah experience.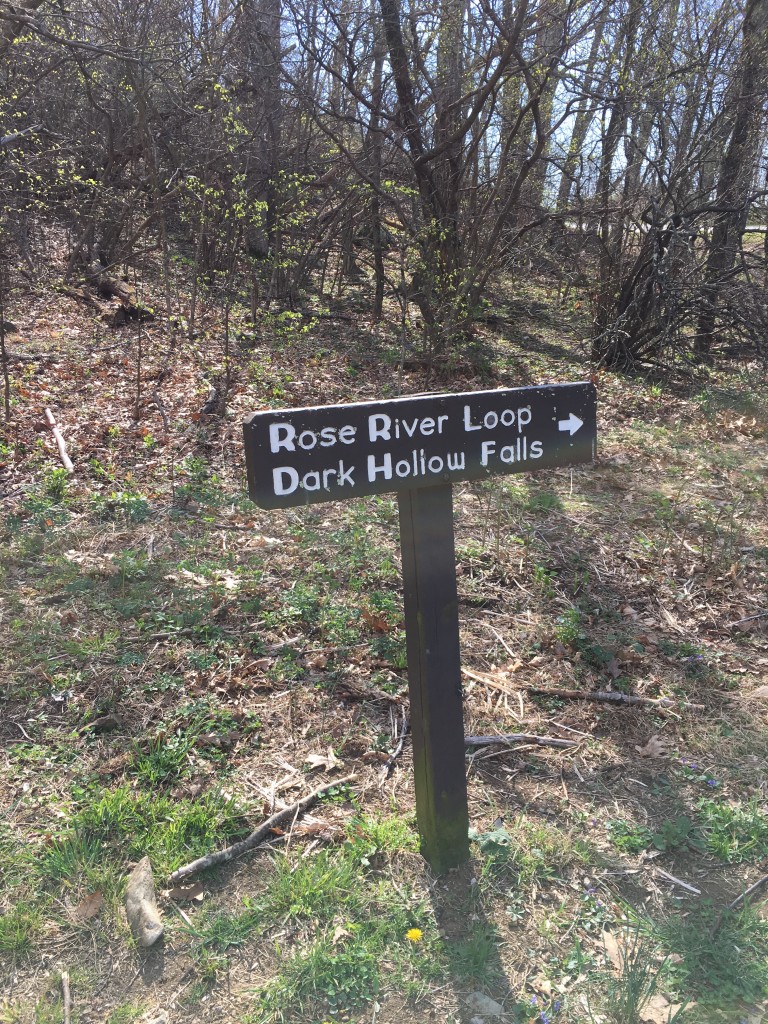 We settled on Dark Hollow Falls and Rose River Falls  (done in a loop). We had the trail to ourselves in the early morning that was filled with birdsong, the sound of trees swaying and water cascading. The early spring wild flowers made this such a fun experience as we hiked down into the hollow and then back up the fire road.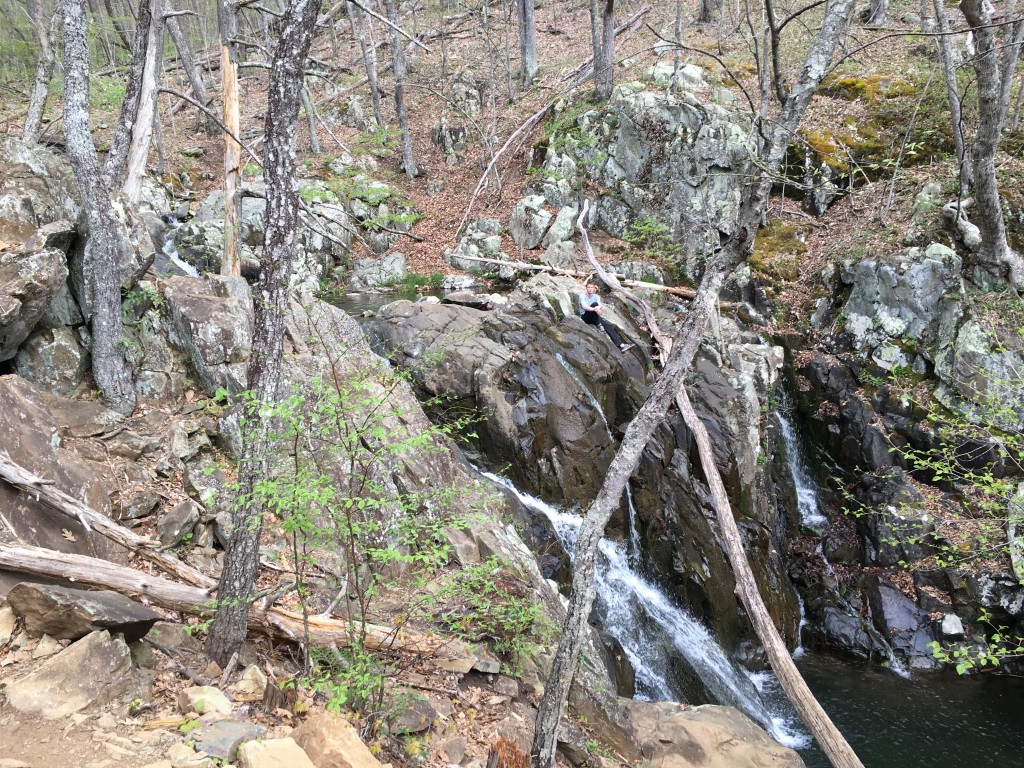 My son had a great time climbing around on the rocks….see if you can spot him in the photo above.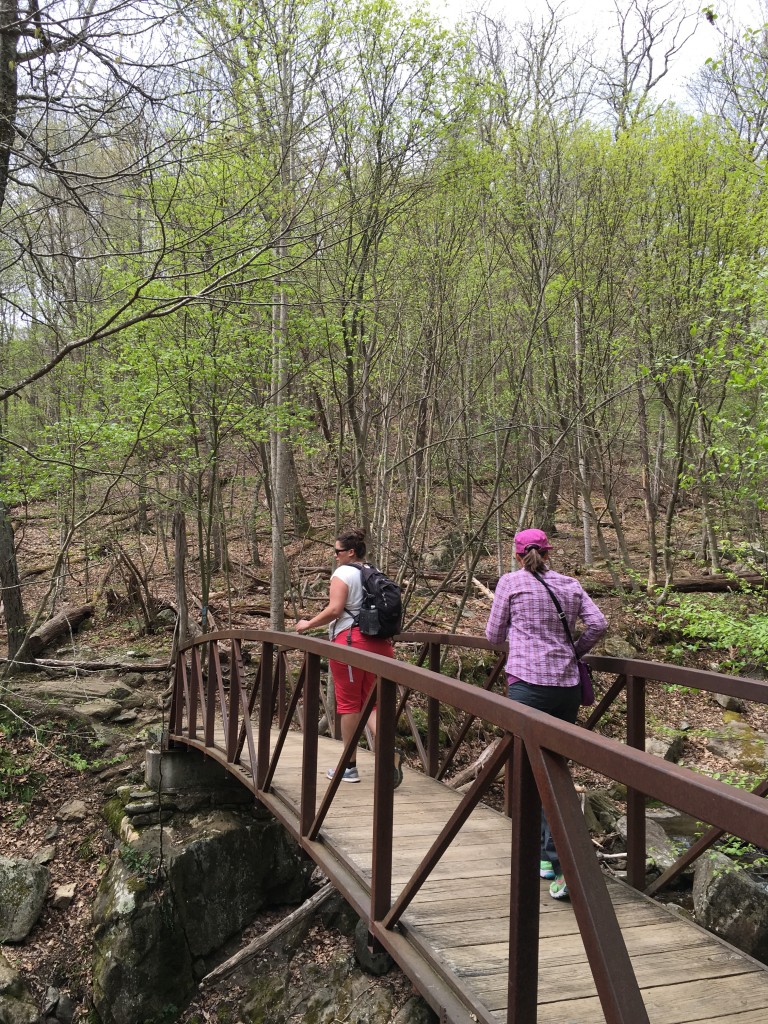 This was a great hike and we wish we could return in the summer to see the forest with leaves…or the fall with color!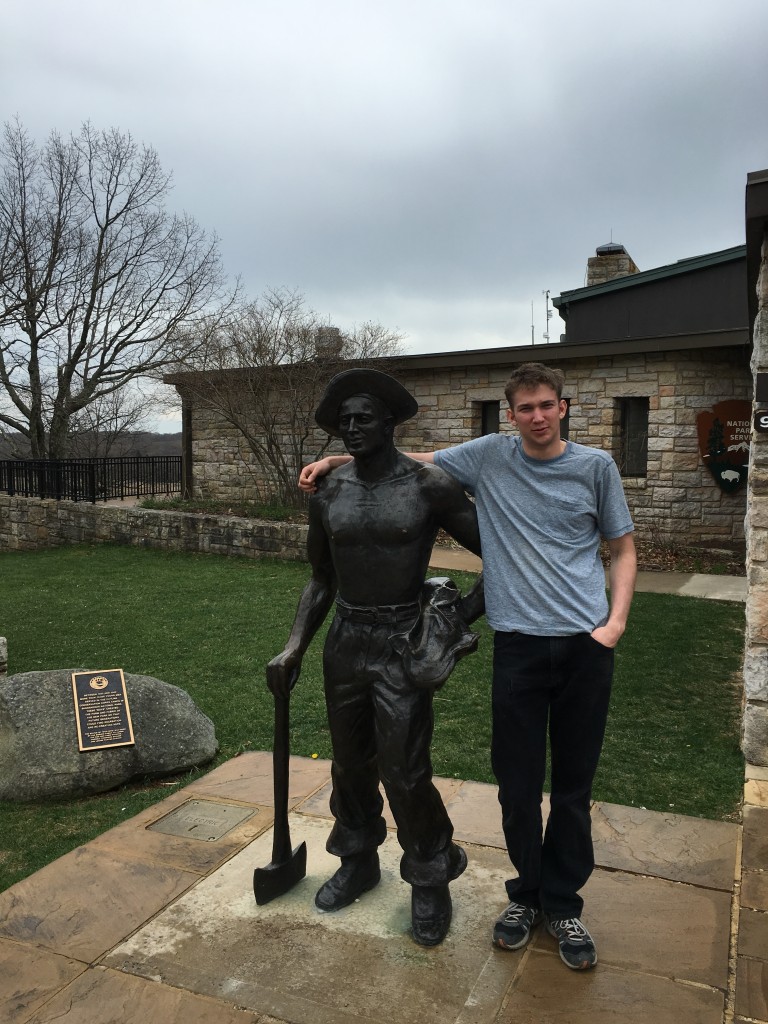 After this hike we ate at the Big Meadows Wayside which is one of three little cafes along Skyline Drive. It was raining here so we didn't get to see much. We also went to the Harry F. Byrd visitor center which was far superior to the one at Dickey Ridge. The natural and cultural history are well represented.  The view out onto the meadow was pretty in the rain. It was a misty day and we decided to head way back down to lower elevations for a hike and it paid off.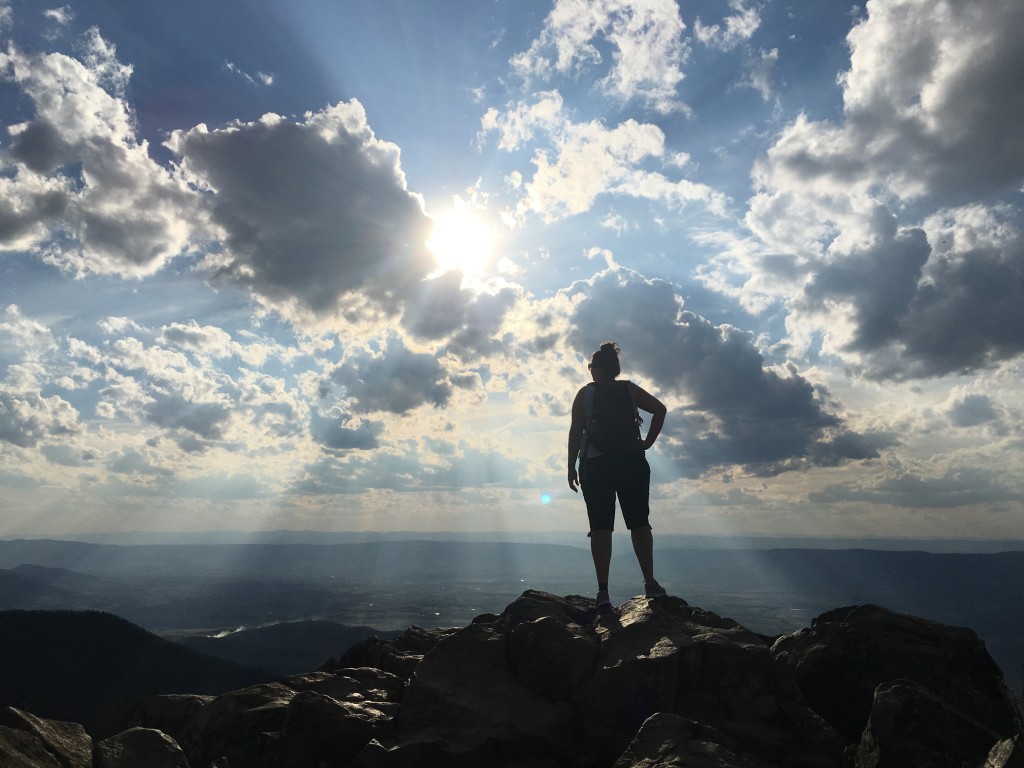 My best tip: If you can stay overnight, you truly would see how this is a magical place. The million dollar sunset, the early morning colors out over the valley, the birdsong, the trees and flowers…all of this is enjoyed much more at a slower pace.
Additional Tips:
$20 entrance fee. There are four park entrances- see park page for maps and directions. It is approximately 70 miles from Washington, D.C. to the north entrance.
Make sure to check operating hours for the visitor centers, the restaurants, lodges, and campgrounds before heading to Virginia.
You can read more of my national park entries by following these links: