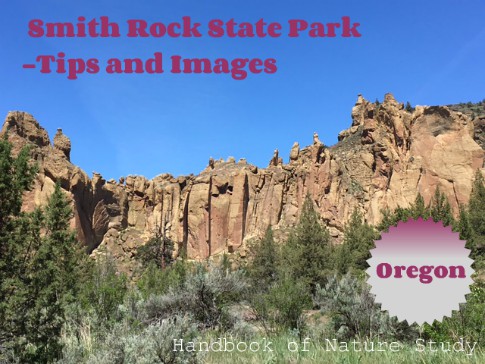 Smith Rock State Park
Terrebonne, Oregon
This is an amazing place to visit if you're ever in the Bend, Oregon area. We had a free day when our daughter was visiting from New York and we were searching for a place to do some day hiking. Smith Rock State Park isn't far from our new house so we packed up some lunches and water and set off fairly early on a Saturday morning. The weather was sunny and warm so lots of other people had the same idea of getting outside to enjoy the day.
The parking lot was nearly full but we did manage to score a slot in the grassy area. There is a day use fee of $5 that you can pay at the self-serve station in the parking area.
Here is a link to the home page for Smith Rock State Park.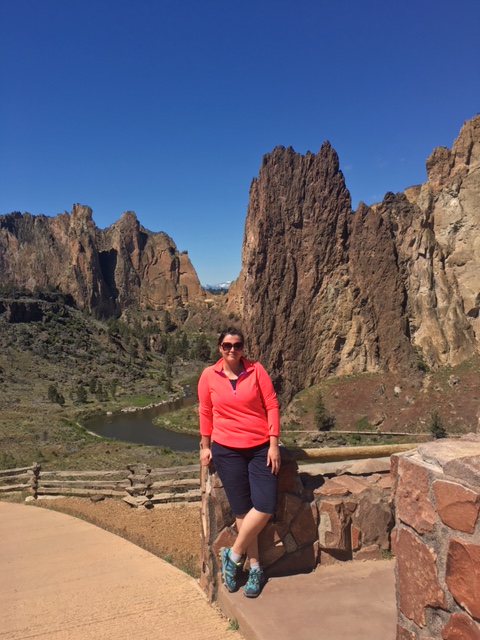 We visited the information center before choosing our hike. We were hoping to find a trail that took us along the river and where we could get a good look at the canyon. The ranger showed us just the right trail! You can check out the brochure before visiting: Climbing and Trail Guide.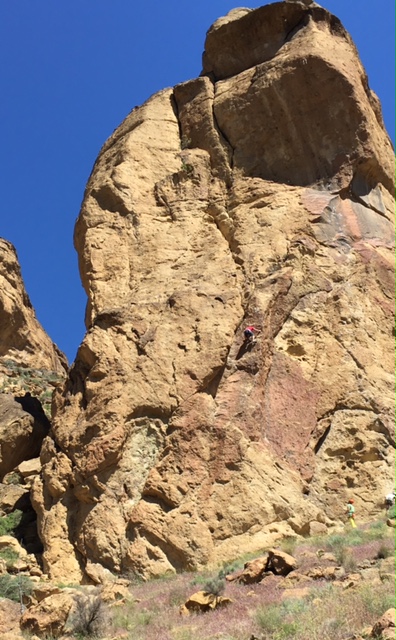 Not only did we hike down to the river and then alongside it, we were able to see a lot of people rock climbing just off the path. According to the website and brochure, there are over 1,000 climbing routes at Smith Rock. We observed people of all ages climbing up the steep rocks using ropes. I'm not at all interested in rock climbing but it was a treat to stop a few times and watch the truly amazing things people can accomplish as they spider their way up the rocks.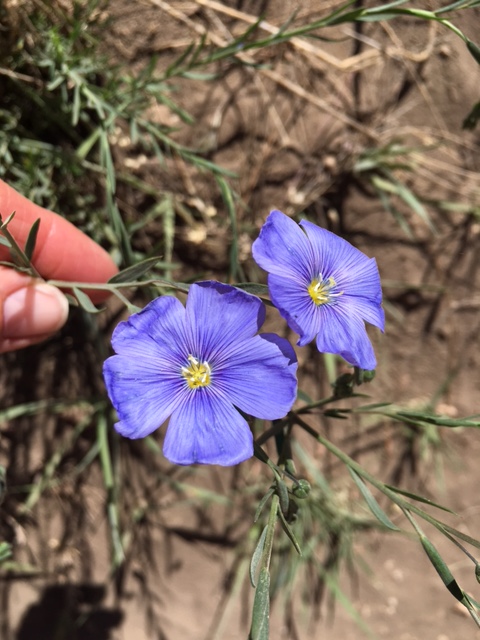 I love wildflowers and now that we are in our new habitat, I can start learning about the flowers that are found here. The flower above is Lewis flax. Isn't it an amazing color? Since spying this at Smith Rock, I realized there is a patch just around the corner from my house so I've been better able to study it up close since this initial discovery.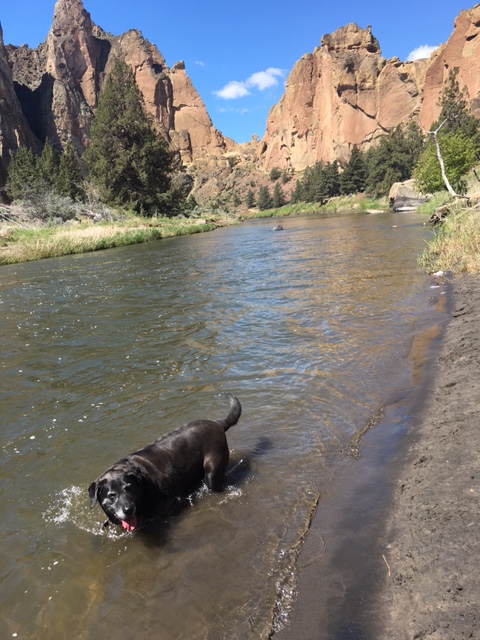 It was actually quite warm in the sun as we hiked but the sound of water in the river made it much more bearable. Our dog took several opportunities to jump in and swim to cool off.
We had a picnic sitting on a rock when we found a viewpoint about a mile and a half down the trail. We watched a duck pair and their babies as they paddled in a small eddy along the river. Earlier we were able to get a good look at an eagle, its nest and its baby. There was a ranger with a spotting scope that shared this incredible sight with us. He was there all day…we know because we saw him on the way in and then on our way back. What a great opportunity for so many hikers to see the eagles thanks to this patient ranger.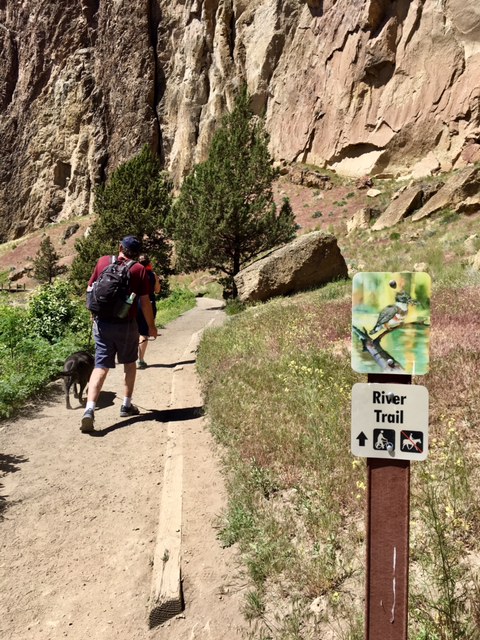 We all declared this a fantastic hike and we look forward to doing it again soon! My daughter even said it's in her top favorite places to hike now, which made me so glad that we made the effort to get out and do this hike together.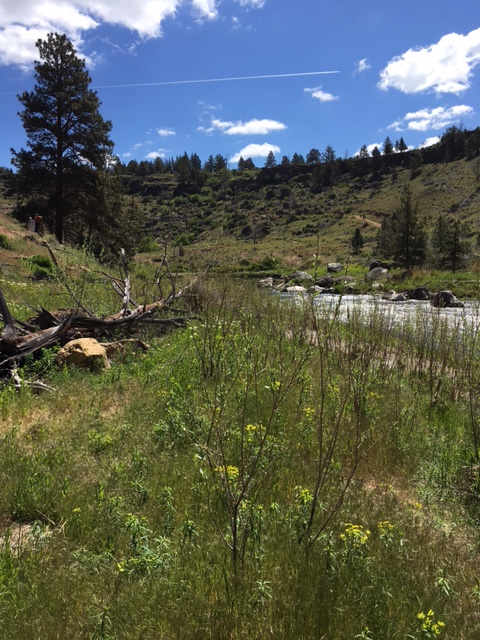 I love living in Oregon!
You can read more about our Oregon State Park adventures in this entry:
Posts from Other Oregon Parks