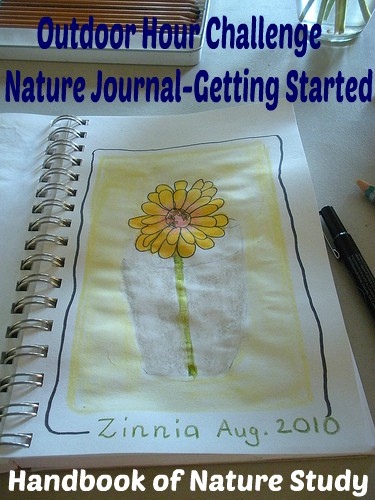 Outdoor Hour Challenge
Nature Journal – How to Get Started
From the Archives and the Autumn 2010 ebook
I know many of you have been eager to get started on your nature journals using the Outdoor Hour Challenge. This week's challenge will help you do just that!
Click over for specific instructions and make sure to read the pages in the Handbook of Nature Study for inspiration. Please note that every nature journal page should begin with some outdoor time with your children. The key to creating great pages is to have something of interest to draw and/or write about in your journal.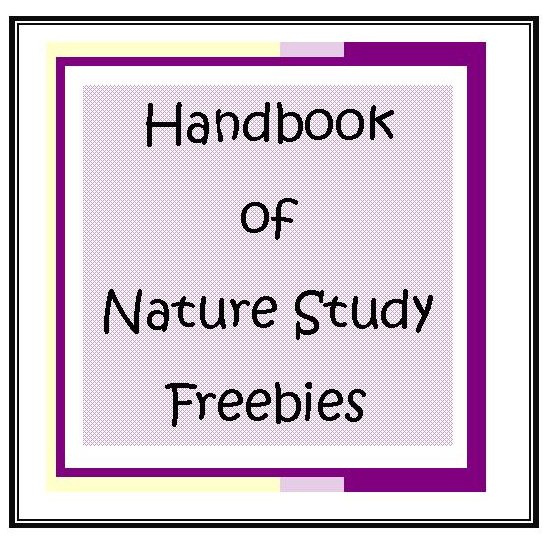 If you are looking for some free nature notebooking pages to print out and use with your family, I invite you to click over to my Free Downloads page. Make sure to scroll down to the blank pages at the bottom of the page.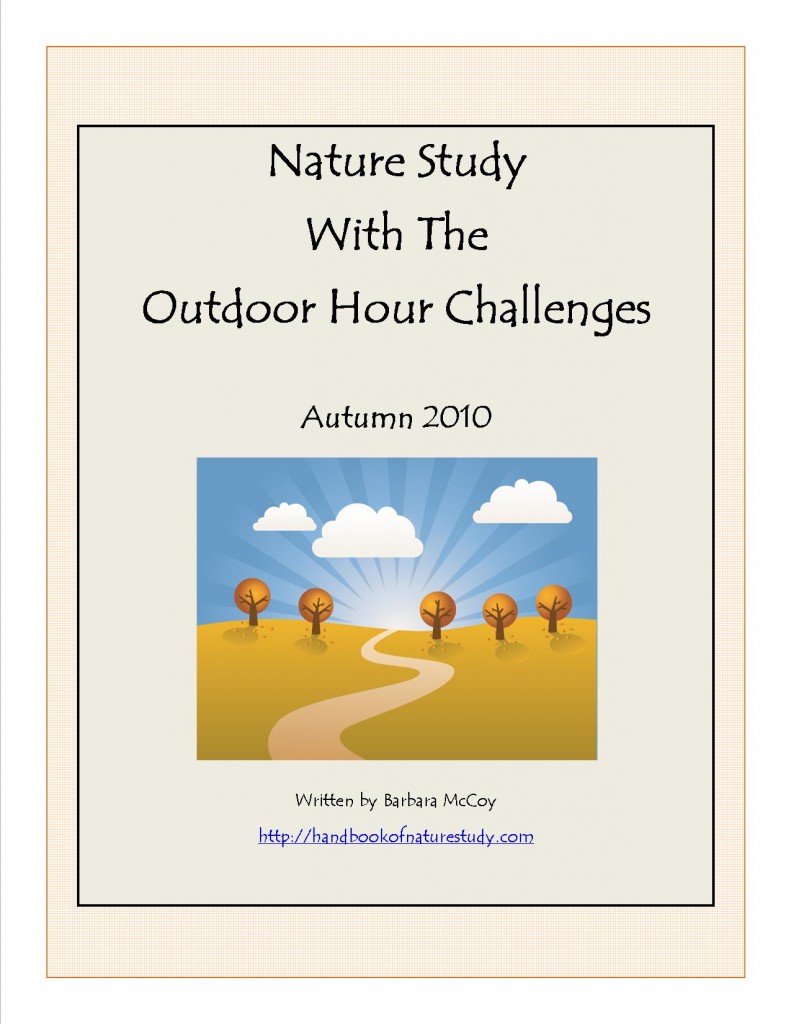 We are currently working through the Autumn 2010 ebook. For a complete nature study schedule for the next year, please click over and read this entry: Plans for October 2017 through August 2018.