Brand New Outdoor Hour Challenge – Banana Slug
Creepy Things series of challenges
This week we're starting a new series of Outdoor Hour Challenges from the Creepy Things ebook! If you download the sample for this new ebook, it contains the Outdoor Hour Challenge for banana slugs!
Use this sample challenge to get you started with the new series: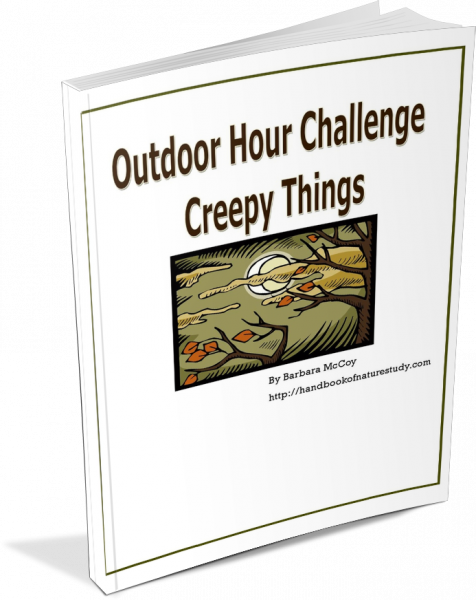 Our first creepy thing topic is the banana slug! We've encountered banana slugs on our hikes in the redwoods and at the California and Oregon coast. These creepy things are actually quite beautiful when you take a look at them up close. They move so slowly that you can avoid them if you want to, so they really aren't to be feared as creatures. Learning how they play a vital role in keeping the forest floor clean and tidy is one way to show their value and necessity in the whole forest ecosystem.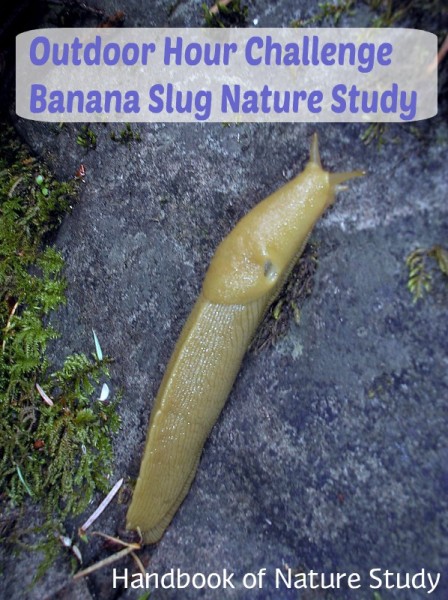 Use these links to learn a little about the banana slug:
See the Creepy things ebook for more banana slug nature study ideas and printables!
Please note that I won't be posting the complete challenge here on the blog, but you will find the detailed challenge in the Creepy Things ebook that's available both in the Ultimate Naturalist and Journey level memberships. Sign into your account and download the ebook for the details, more links, and notebook pages.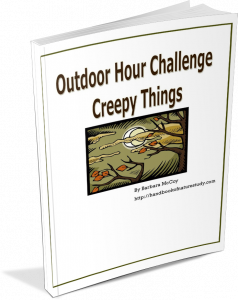 If you don't have a membership yet, you can click the graphic above and join today for immediate access to the 26 ebooks and so much more! Remember that all levels, even the Discovery level membership, include access to all of the archived newsletters!
Topics in this ebook include:
Banana slug
Tarantula
Black widow
Scorpion
Leech
Muskrat
Sphinx moth
Cicada
Millipede
Poison oak

Use the discount code
NATURESTUDYFUN

for $10 off an Ultimate Naturalist Membership!