We started a yearlong study of cattails back in September and now's the time to start thinking about making some winter observations of this interesting plant. We have a patch growing out along a pond near our home and we will be trekking over to take a look as soon as we have a sunny, warm day. We've had quite a bit of snow and the pond should be frozen so that should make it interesting.
Here's a link to the Autumn Cattail Study if you'd like to take a look at that: Autumn Cattail Study using the Handbook of Nature Study.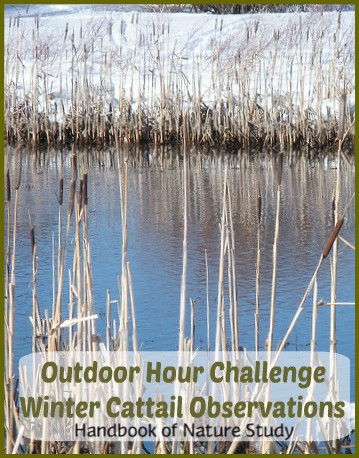 Winter Cattail Nature Study – Handbook of Nature Study pages 500-503
(See suggestion #7 for winter work.)
In addition to the ideas in the Handbook of Nature Study, you can make the following observations.
Observe the stems and any leaves that are left.
Are any of the cattail seed pods left intact? What does the "cattail" part of the plant look like now?
What are the conditions where the cattails are growing? Is there water, ice, or snow?
What color and shape are the leaves?
Can you pull some of the fuzz from the cattail and observe it more closely?
How do you think the seeds spread, by wind or water?
How crowded are the cattails growing together?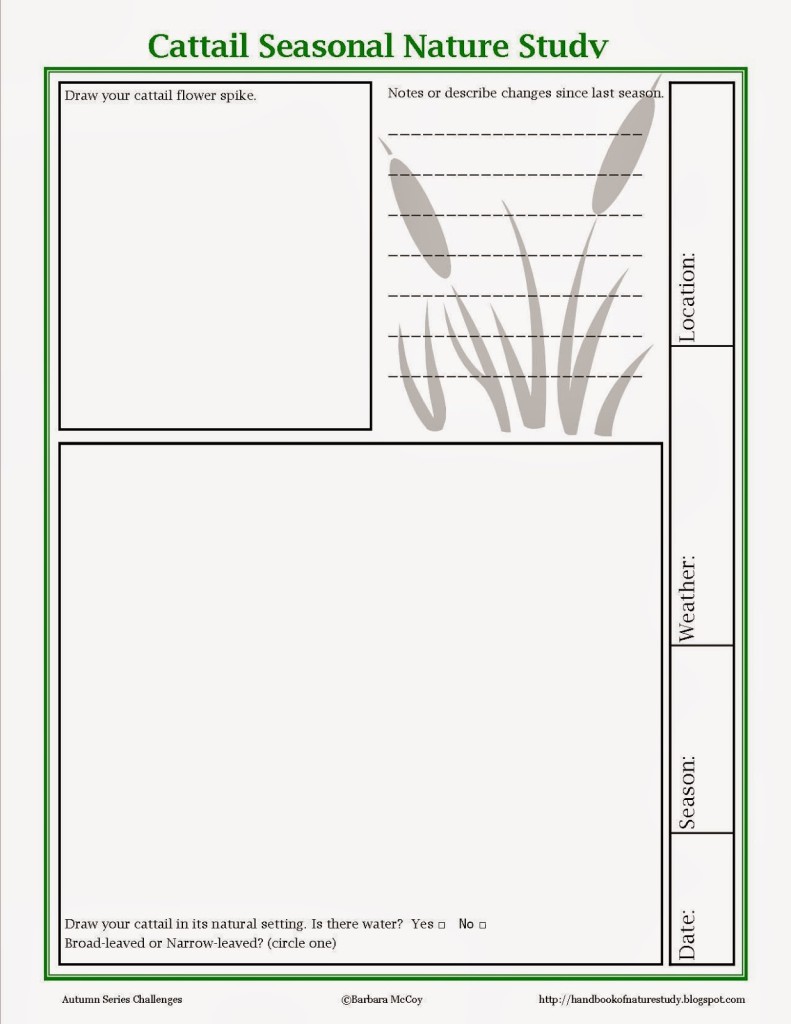 Link to the notebook page: Seasonal Cattail Notebook Page
Make sure to click the link below to read the entire Outdoor Hour Challenge with helpful links, nature study ideas, and suggested follow-up activities.
Winter Cattail Nature Study – Handbook of Nature Study pages 500-503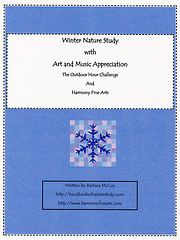 Please note this challenge is found in the Winter Series ebook found in the Ultimate Naturalist Library membership. Log into your membership and scroll down to the ebook download link. Included in the ebook, there is a custom notebook page for this challenge.