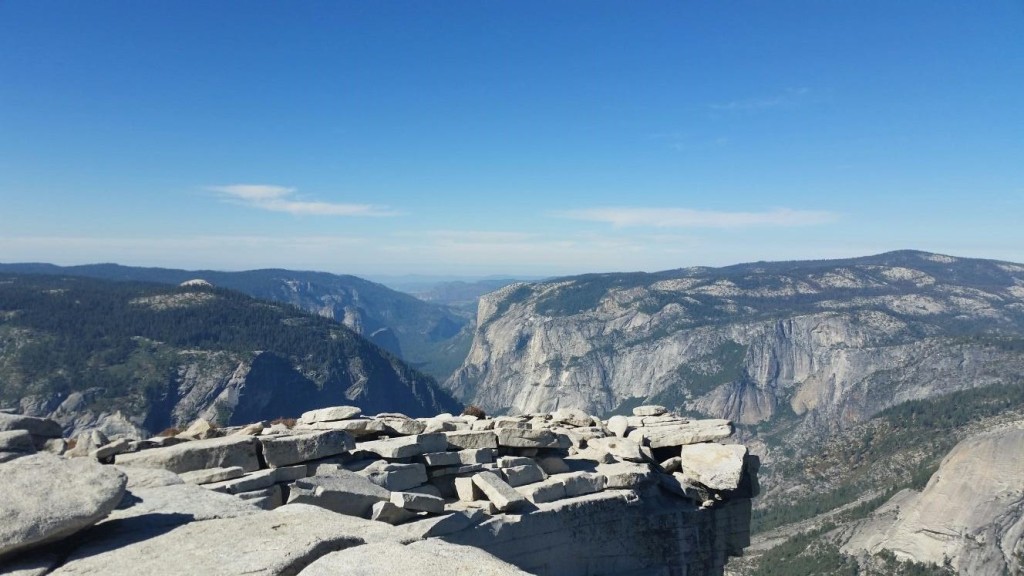 In October I wrote about our autumn trip to Yosemite National Park with my three sons. I gave you a bit of information about their hike but I wanted to share some of their amazing and gorgeous photos from that Half Dome hike that they accomplished on a sparkling blue sky day.
Some links you might find useful:
Yosemite National Park Half Dome Hike – official website information
Half Dome Permits for Day Hikers – information on getting a permit. We had to put their names in for a lottery and they were able to get permits that way.
Hiking Half Dome – YouTube video from the National Park Service. I found this super helpful! You may just wish to watch this to see what it would be like if you could hike this trail to the top.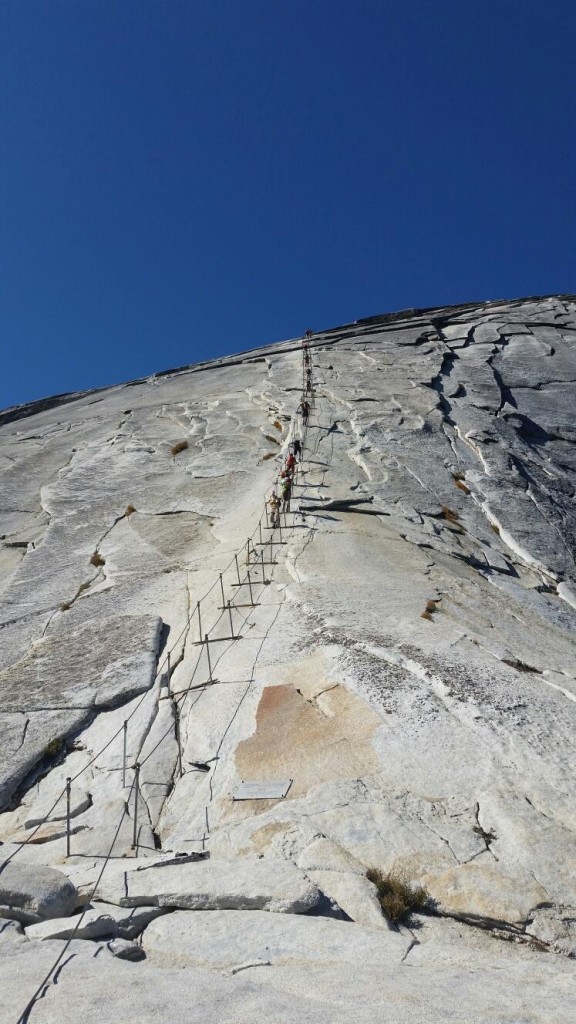 My two youngest sons have been cooking up this hike for awhile. It took some planning because one of my sons lives in New York now and has limited time to visit us here in California. Hiking the trail in October before the cables are down, they found the trail was pretty much empty and there were only half a dozen people up there when they arrived at the summit.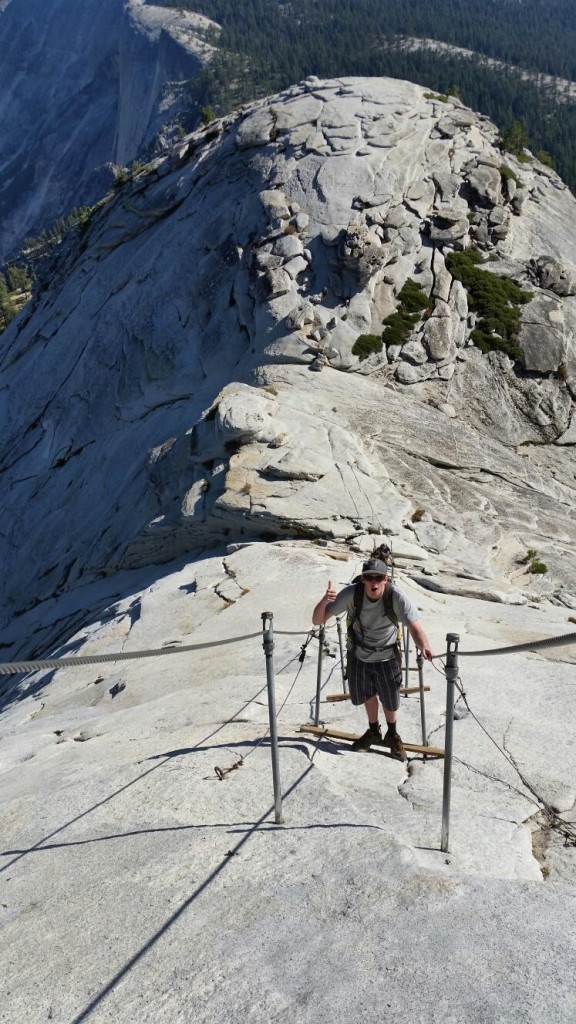 They started out before sunrise in the dark with flashlights, making their way along the trail from Curry Village to the base of Vernal Falls. Then as the sun rose, they summited the top of Nevada Falls. I have never done this hike because of my fear of heights. Obviously, my boys have not inherited my fear and they thoroughly enjoyed the experience.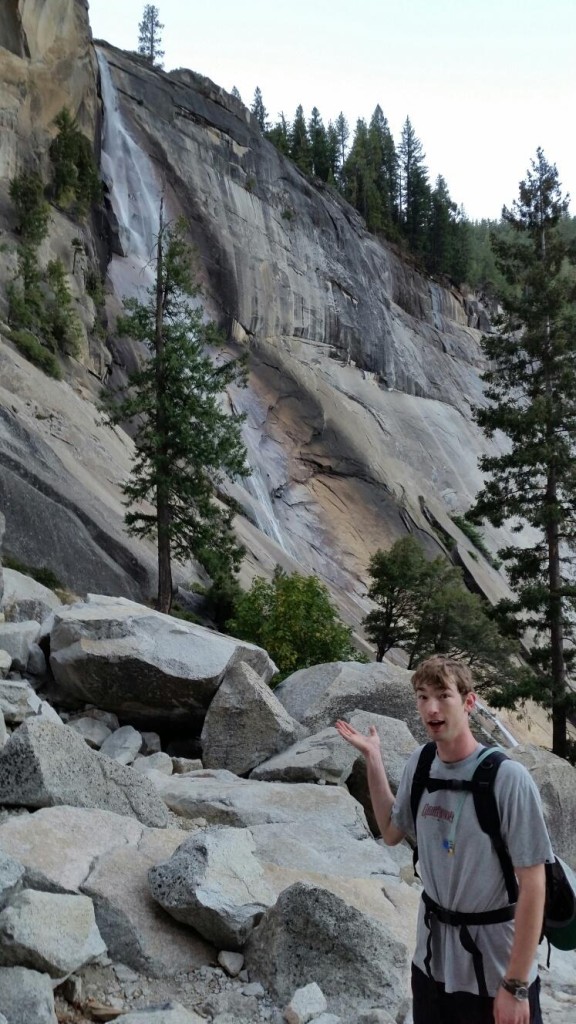 These boys hiked fast and were up to the top in a few hours. These two boys have inherited my love for the outdoors and spent lots of time telling me afterwards about the many highlights of the day.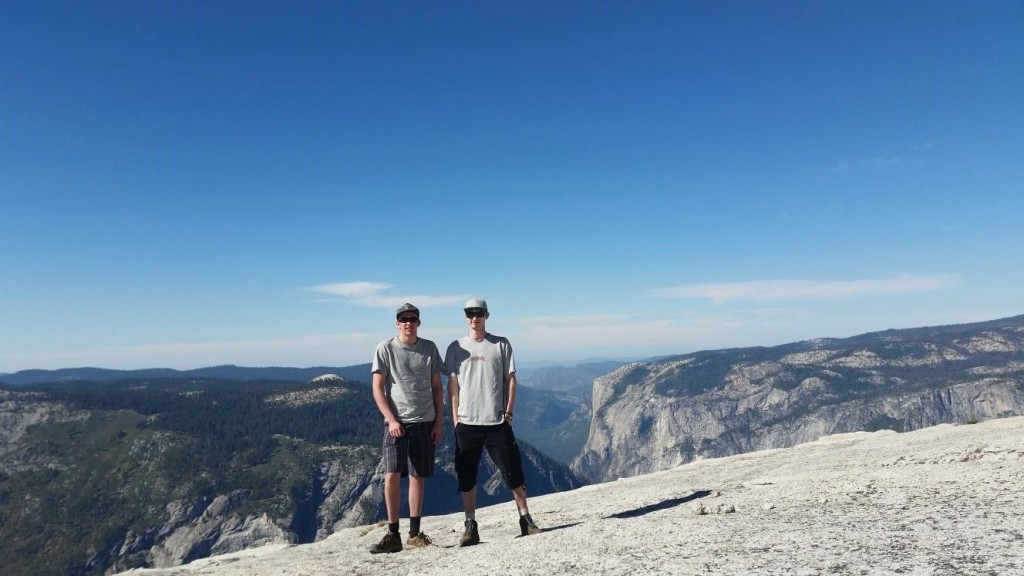 I am so proud of these two boys for reaching their goal of hiking together to the top of Half Dome. They are such good friends and are so supportive of each other even though they are very different people with very different talents. What a blessing to have perfect weather for this hike! I hope they make new goals to hike something else in the near future.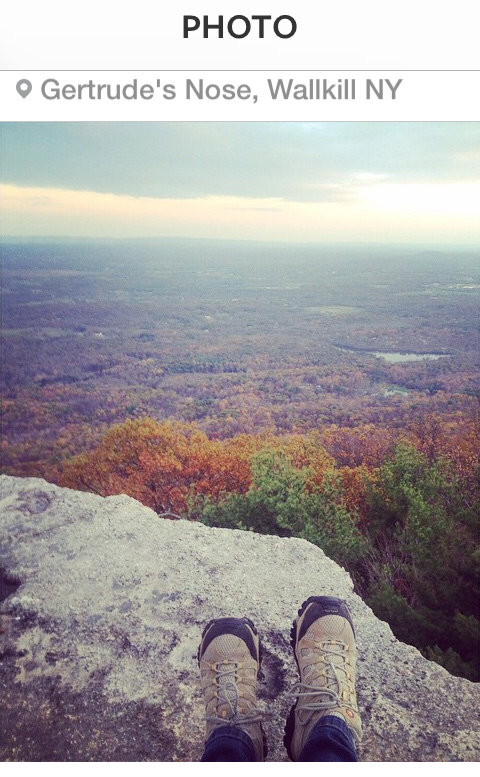 They are both now living in New York so maybe we will summit something in the Adirondacks next year when I visit. My daughter just recently hike to the top of Gertrude's Nose in New York and I am up for trying that hike maybe next spring. No matter what, I am enjoying my children's adventures and views of the world.