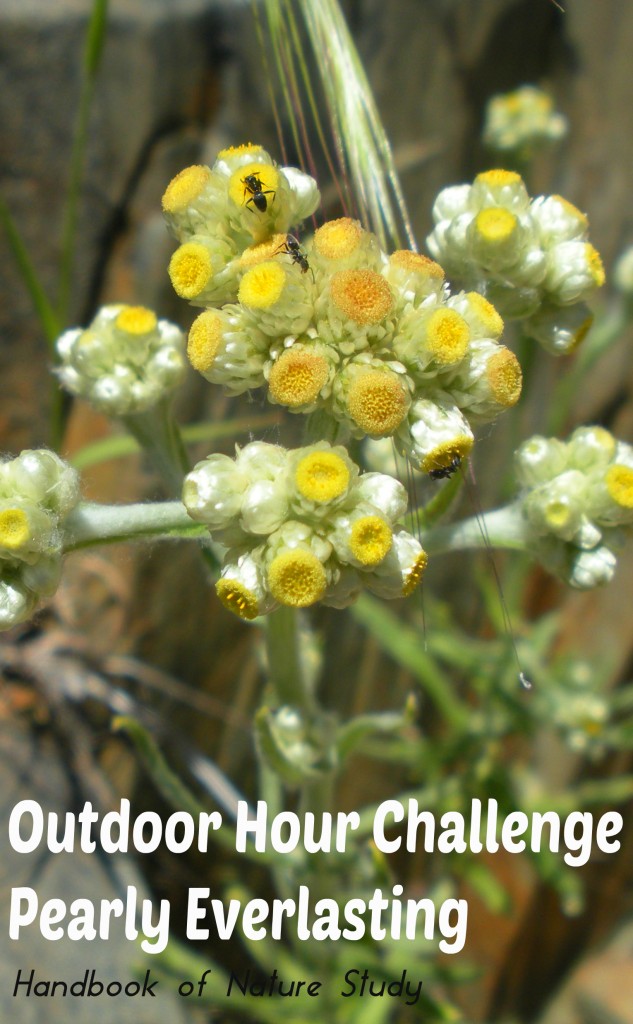 Outdoor Hour Challenge
Pearly Everlasting
Inside Preparation Work:
Read pages 535-536 (Lesson #145) in the Handbook of Nature Study. Note the description of the habitat in the "leading thought" section of the lesson. This will help you when you go out and look for your own little patch of pearly everlasting.
Look to see if you have pearly everlasting in your area: USDA Pearly Everlasting.
Youtube video: Pearly everlasting and Pearly everlasting and Hover Flies.
Outdoor Hour Time:
Go on a summer wildflower hike! Take along your sketch book and a field guide to help you identify and then record any wildflowers you find during your outdoor time. Look for pearly everlasting along your paths, remembering the white flowers and dusky green stalks and leaves.
Take a close look at any wildflower leaves you find during your outdoor time. Notice the shape and texture of the leaves, comparing two plants if possible.
Follow-Up Activity:
Create a nature journal entry for pearly everlasting using your personal observations or information from a field guide or this internet link: pearly everlasting.  Here is another great source of information on the pearly everlasting. There is a notebook page for you to use included in the ebook.
Advanced study: Research the pearly everlasting as the host plant for butterflies: Pollinators.
Advanced study: Use this website to research aster family wildflowers in your area: Lady Bird Johnson Wildflower Center. Use the drop down menu on the left sidebar to pick your state to narrow your search to asters you may see in your local area. You can even pick the bloom month to narrow your search even more. Complete nature journal pages for each flower you research.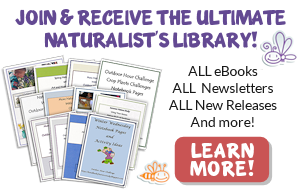 If you want to purchase the Summer Nature Study Continues ebook so you can follow along with all the notebooking pages, coloring pages, and subject images, you can join the Ultimate or Journey Membership Levels. See the Join Us page for complete information. Also, you can view the Summer Nature Study Continues – New Ebook announcement page for more details.