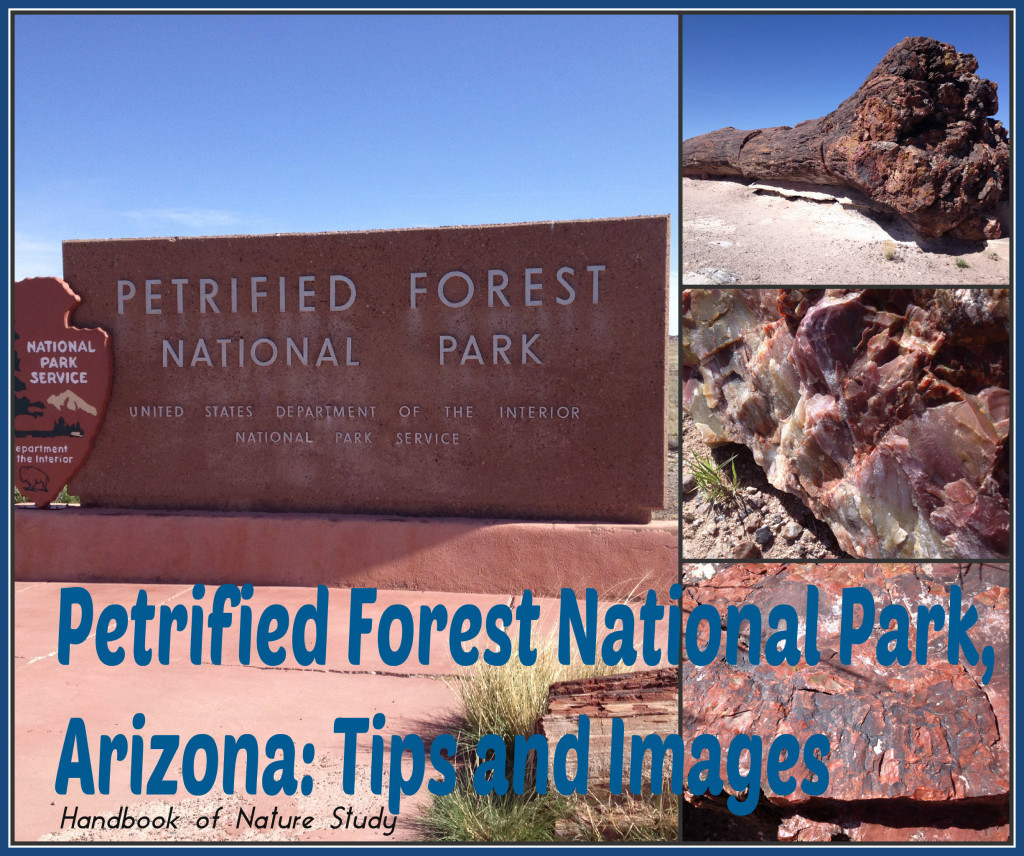 I am excited to share some information about a national park that you don't hear too much about. Petrified Forest National Park is located in Arizona and we visited in May 2014 as part of our cross-country road trip.
It is a park that you can visit as a day trip. There are no hotels or campgrounds at this national park so you will need to find accommodations outside the park. We stayed in Flagstaff, Arizona which is less than a two hour drive.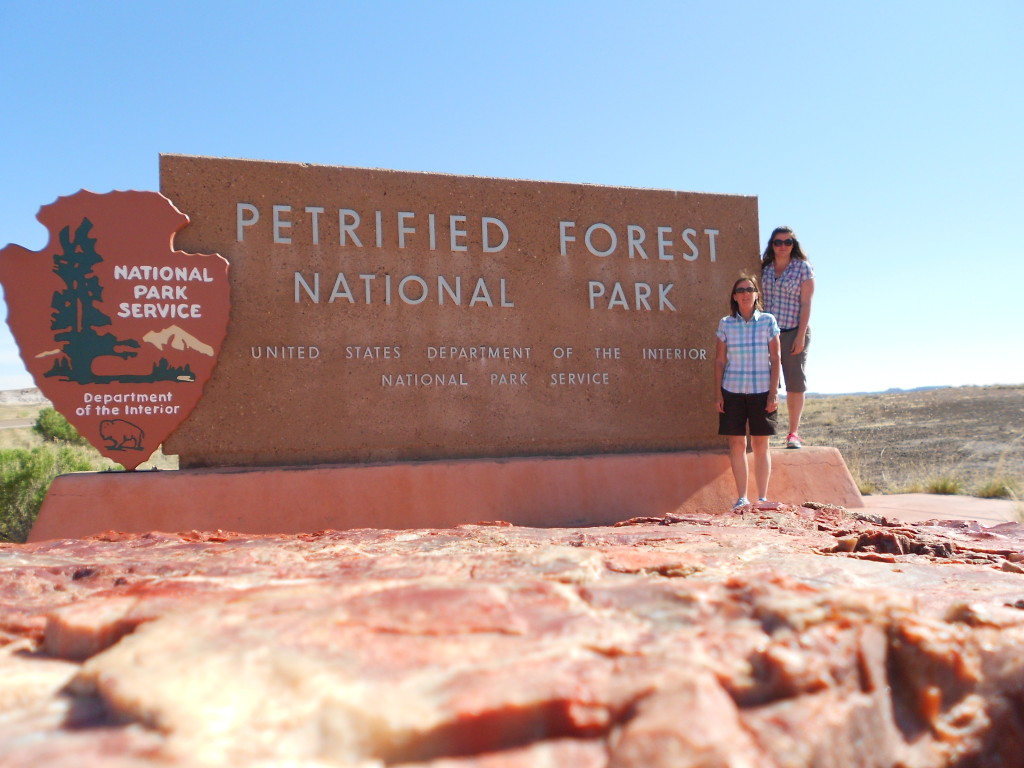 We entered the park at the southern entrance. As we entered, we were told of the strict rules regarding collection of petrified wood. You cannot take any petrified wood from the park and you must declare any in your possession as you enter so if you are stopped in the park, you will have a record of your purchases made outside the park's boundaries.
This is a national park that you drive through, stopping at the many viewpoints to see the petrified logs and to learn more about how they were formed. The visitor center helps explain the process that made the petrified wood and then how it ended up in the middle of the desert of Arizona.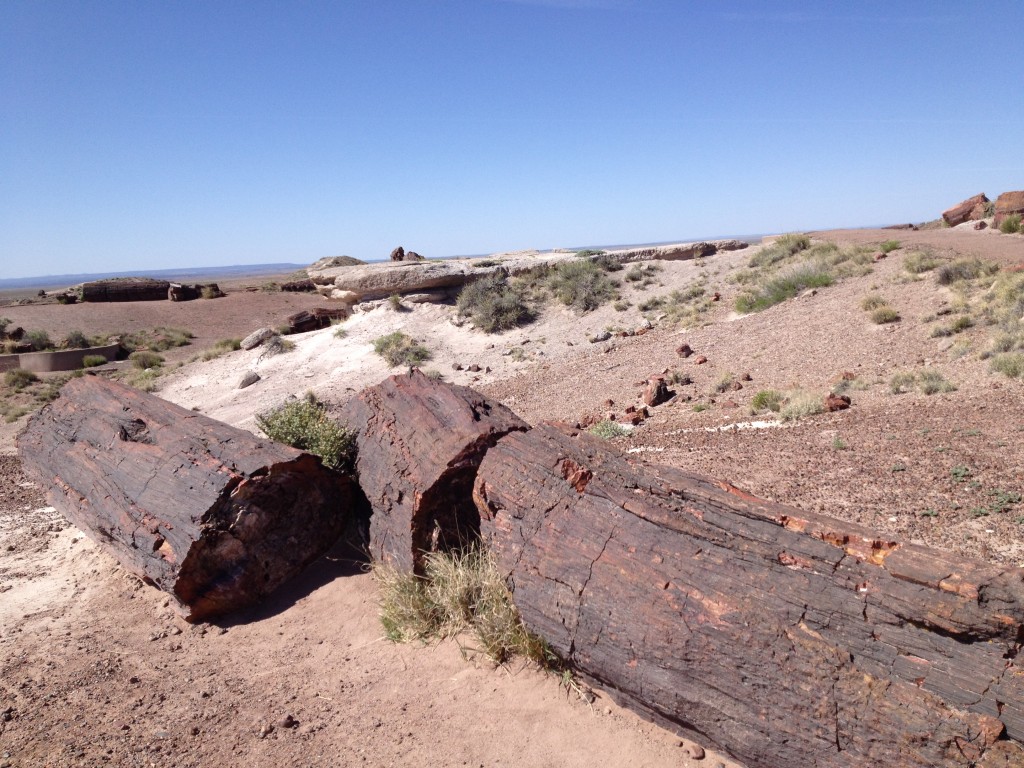 We stopped and walked through the Giant Logs trail near the Rainbow Forest Museum. It was a great way to learn more as you saw different pieces of petrified wood.
Isn't it beautiful with all its colors?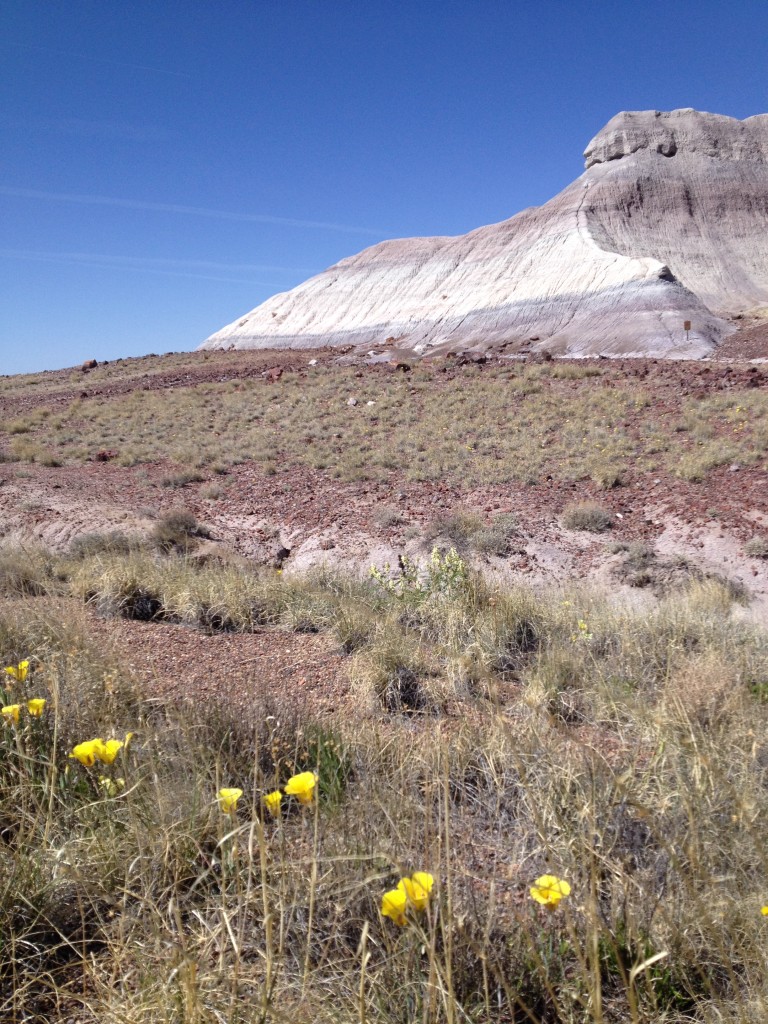 We so enjoyed driving through and seeing the various land formations along the road. Once you stop your car and get out, you realize that there are living things even in this stark harsh place. It is a different kind of beauty that you find in the deserts of the southwest. The sky is so blue and seems to be wider and never ending.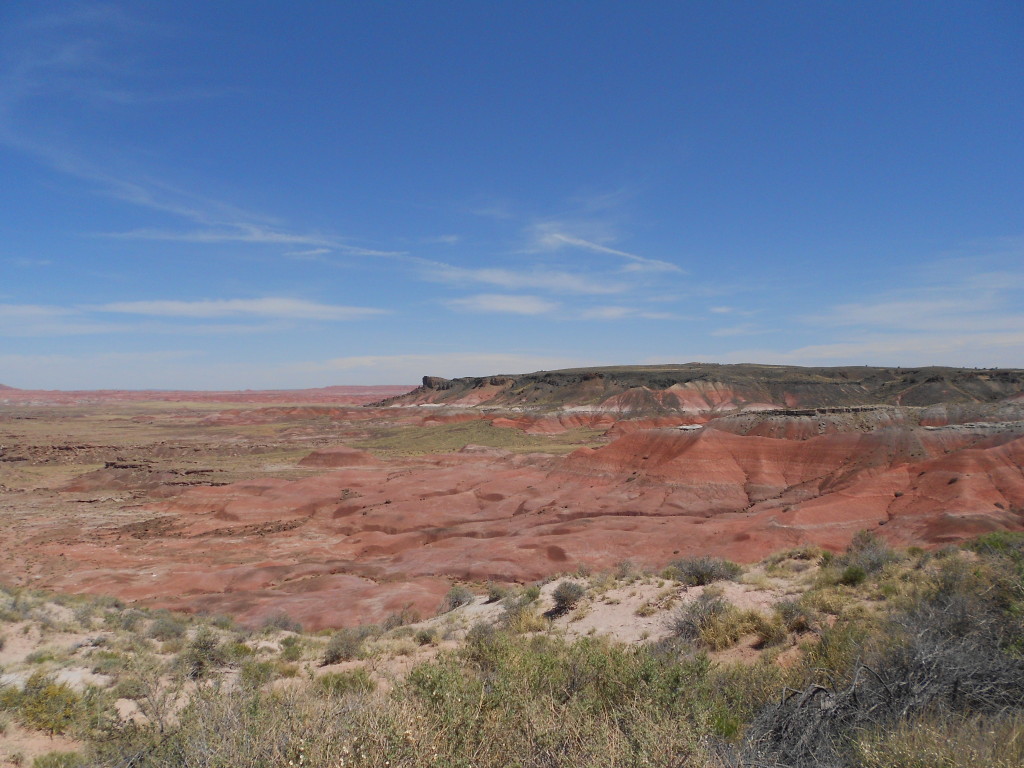 Then we viewed a portion of the Painted Desert and visited the Painted Desert Visitor Center.
Photos really don't do this landscape justice. The colors give such beauty to any way you look out your window.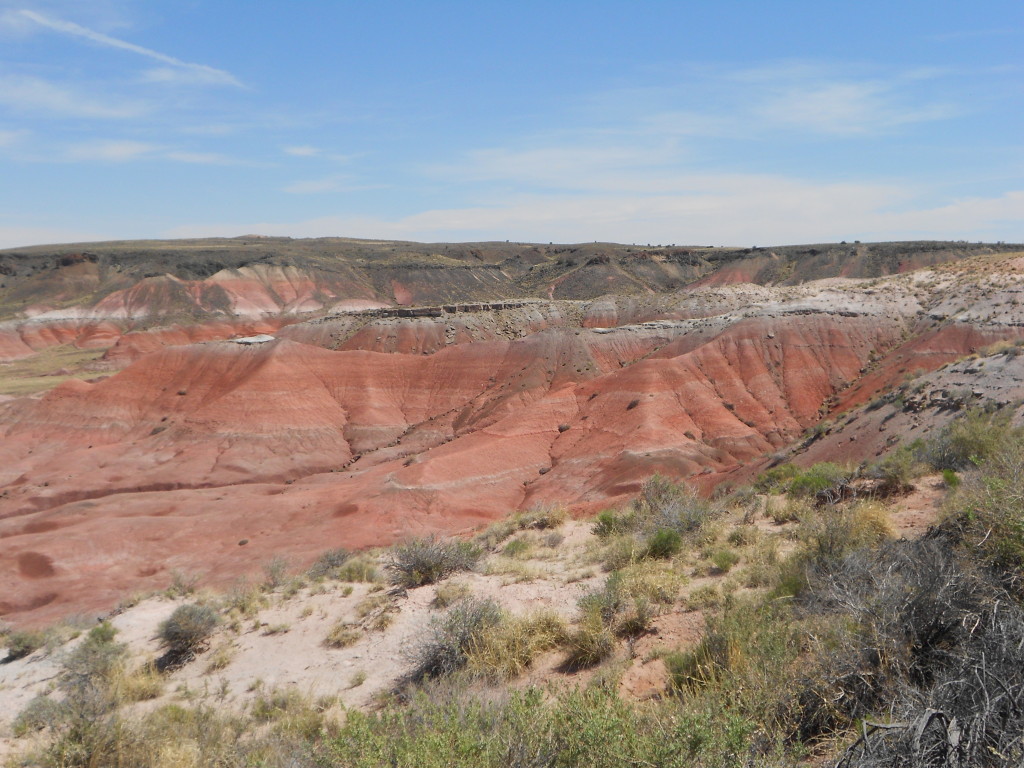 Additional Tips and Links:
There is loads of information about what you will see here on this page: Brochures.
$10 entrance fee
Petroglyphs are accessible within the park.
Near-by camping is available: Camping.
You can read more of my national park tips in these entries: