What happens when you discover something new? How do you learn about a bird that you don't recognize?
On the third day of our visit to the Grand Canyon, we rode the Orange shuttle all the way out to Yaki point, the last stop on the route. We were only trying to find a bit of solitude to hike in away from the crowds at the rim and the chatter of groups of hikers. Maybe they don't realize what they are missing by endlessly talking as they walk or they just don't know how to experience the beauty of a national park. Anyway, we achieved what we were looking for and set out along the rim to the east of the shuttle stop.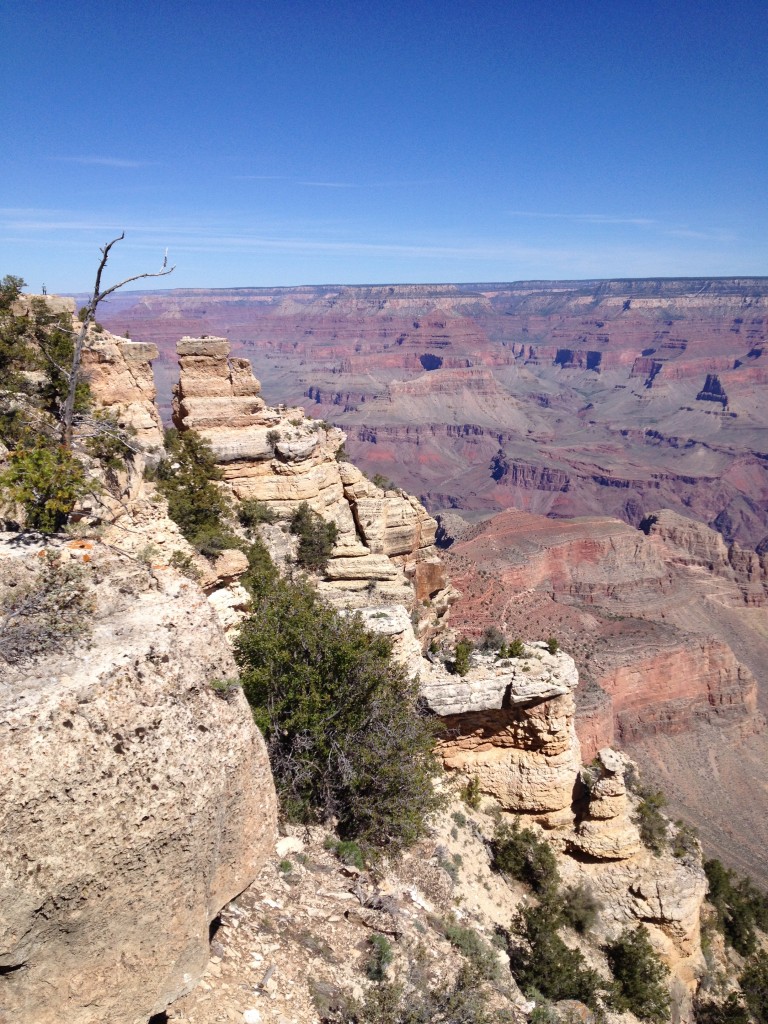 We walked and stopped occasionally to scramble out to a rock on the edge so  we could view the vista and take a photo or two. At some point, we became aware of some birds chattering from the tree tops. Lots of birds! The sound was unfamiliar and loud.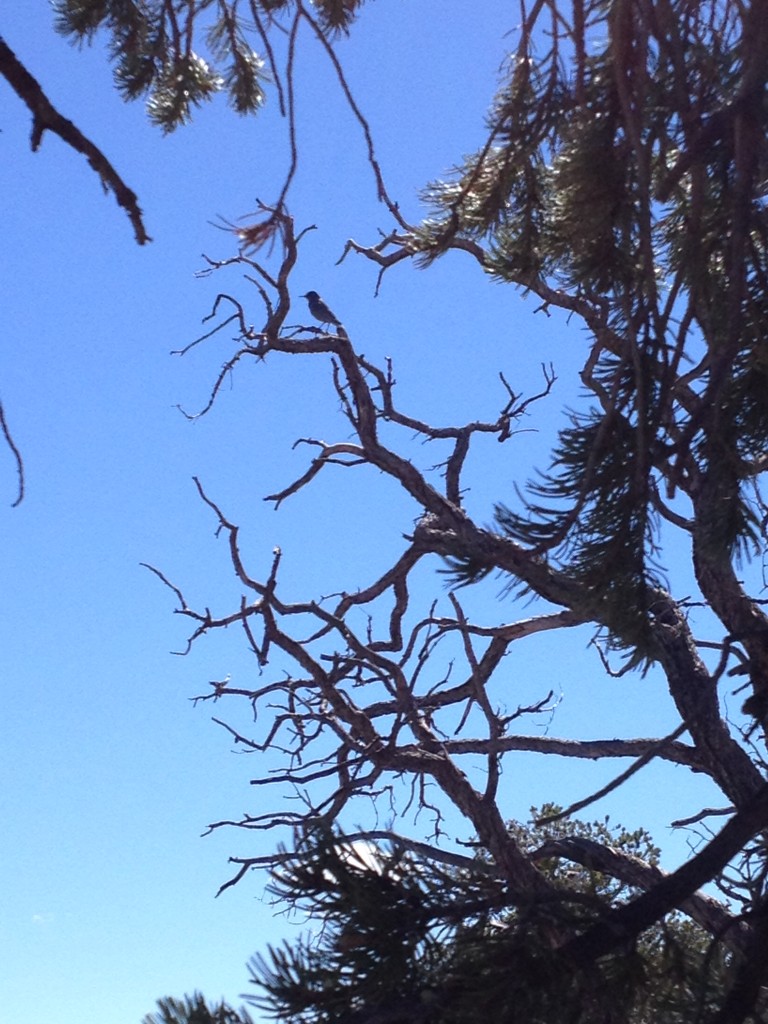 We chased them down and observed a large flock of the birds chattering in the trees. They flew overhead once and we were able to take a closer look. We could tell they were about the size of a robin, they were bluish gray, and had a large black beak. This helped us later to figure out which bird it was.
After we returned to our campsite, I looked the bird up in my field guide. It was a pinyon jay!
You can read more about the pinyon jay here: All About Birds – Pinyon Jay.
Here is what it sounds like: Pinyon Jay Sound.
How about a video? Pinyon Jays.