Now that autumn is rolling on in and I'm winding down my garden season, I thought it was time for an update to my July entry on what was going on in my yard's wildside. To get you up to speed, you can read the first entry in this wildside series here: Keeping A Wildside – Oregon Style.
Mostly, autumn is a time of mowing and cleaning up what's left and reflecting on what I might do differently next year.
The whole idea of a wildside is to keep an area of your yard "wild" to see what grows there naturally. This provides a natural habitat for your native bees and birds to use for food and shelter. Allowing the plants to go to seed will keep your wildside growing from year to year.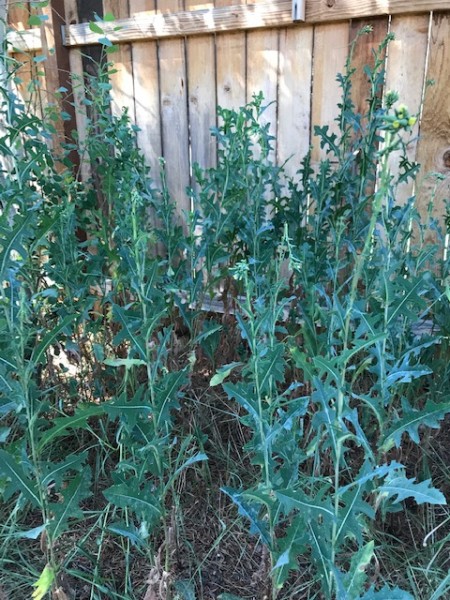 I left a large patch of plants growing along the fence until I knew for certain what they were. It turns out they were prickly lettuce. They aren't an especially pretty plant and I'm thinking next year I'll pull them up when they sprout in the spring. (There will be a prickly lettuce nature study coming soon!)
My lovely mullein has sort of taken over the one side of our berm garden. I love mullein but we had so much of it that I went ahead and pulled it up by the roots to clear a space in the garden for some more yarrow. Don't worry, there's still plenty of mullein for our family to enjoy along with the birds and bees.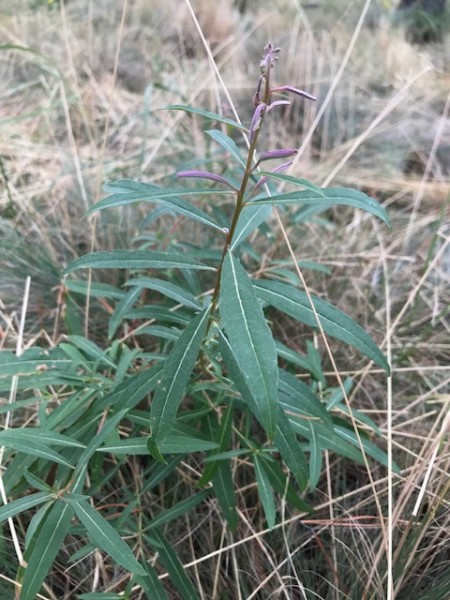 The experience of allowing a wildside allows for me to change my mind about a particular plant once I identify it. I allow something to grow until I can see if it's a native, if it's beneficial to birds or birds or other animals, and if it isn't something that's going to completely take over the area. It's a lot more work to allow things to grow before you decide if you need to weed them out, but I learn a little more each year and I'm getting much more proficient at knowing what should stay and what should go.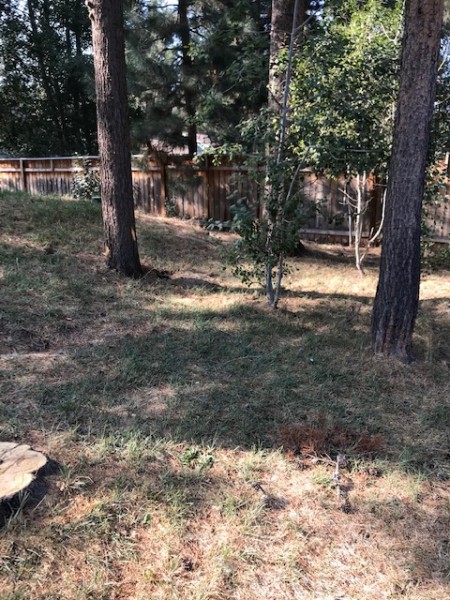 We mowed most everything down once it went to seed so we're sure there will be a new crop of dandelions, yarrow, tansy mustard, purple dead nettle, and collomia once spring comes again.
We have one thing left to do this year before the weather turns too cold and the ground too hard to dig.  We'll be transplanting some native grasses from one side of our yard to fill in a bare spot. The grasses will help create more of a "wildside" on the side of my husband's shop. Transplanting grasses is fairly easy and as long as you get a good root ball, they take off growing like nothing ever happened.
Observations
The ground squirrels are all back in their burrows until next spring. I'll miss them periscoping up out of their holes to scurry along the tall grasses. Their holes are all still visible but there has been no sighting of them for weeks.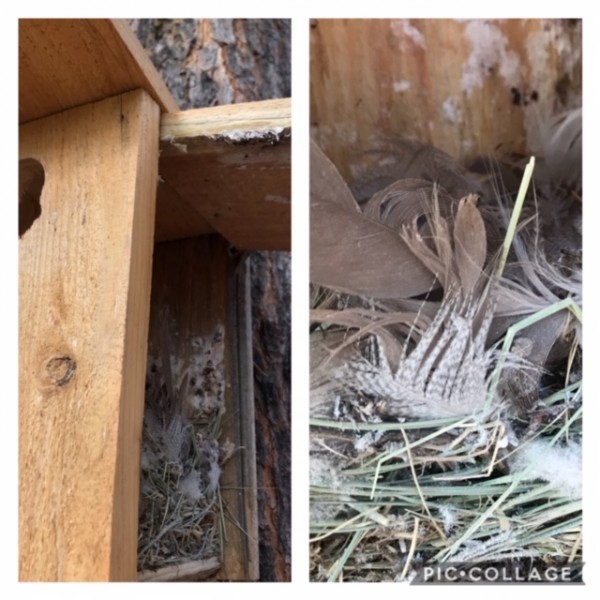 Our swallows and bluebirds are all gone from their nesting boxes and we've cleaned the nests out for the season. I find nests so interesting. Each species of bird has their own way of going about building a nest and with our attempt at keeping a wildside, I think it helps the birds have the right kind of nesting materials they need to successfully raise a clutch of eggs. You can see how the bird artists use the grasses, leaves, and twigs gleaned from our yard.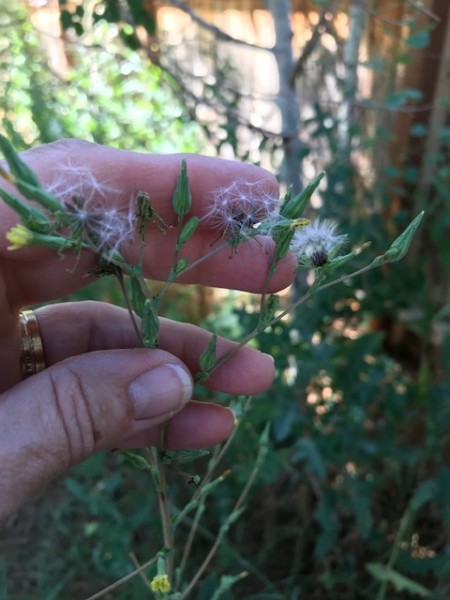 Good night wildside. We shall see you on the other side of winter!
Read the July 2020 entry that highlights our Oregon Style Wild Side Garden. 
These are resources I have in my personal library that I flip through for information and inspiration in building my wildside garden.
Please note the links above are Amazon affiliate links to books I purchased with my own money and highly recommend.