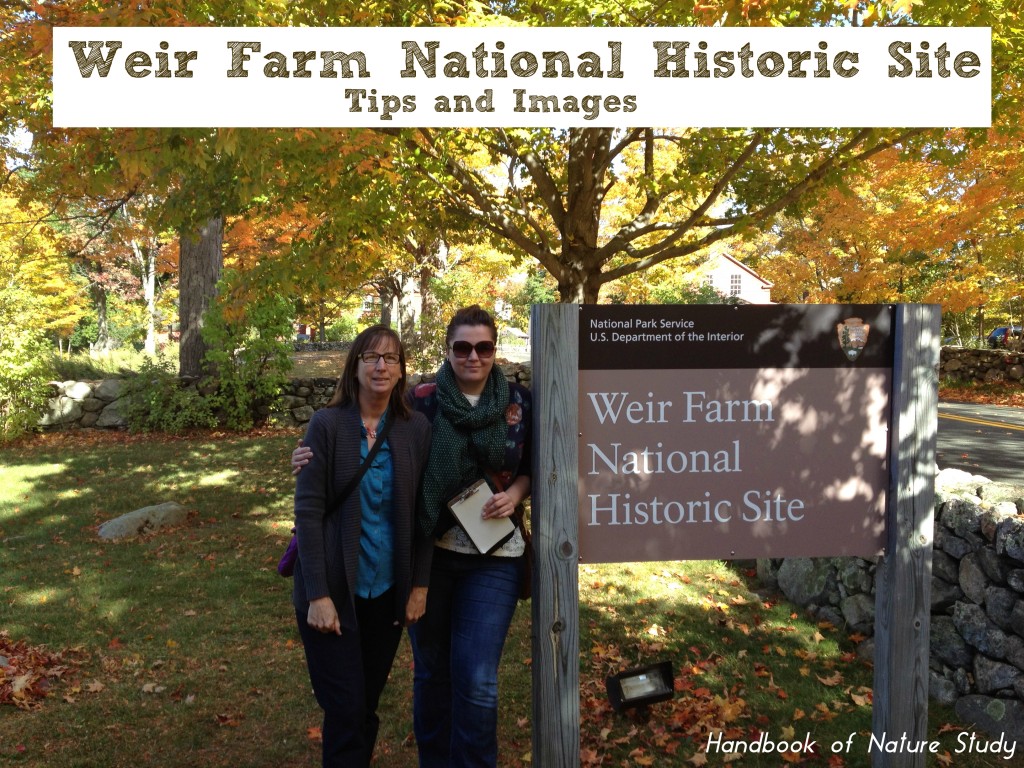 What a surprise it was to find Weir Farm National Historic Site so near to where we were staying in Connecticut! My daughter was on a quest to find something for us all to enjoy one morning during our trip and she happened upon Weir Farm while searching the internet. At first we thought it were all a little skeptical because we weren't sure about making time for a "farm" but in the end…it was a perfect fit for our family because it combined a beautiful setting with some art history.
Make sure to check the website before your visit for hours of operation and events: Weir Farm National Historic Site.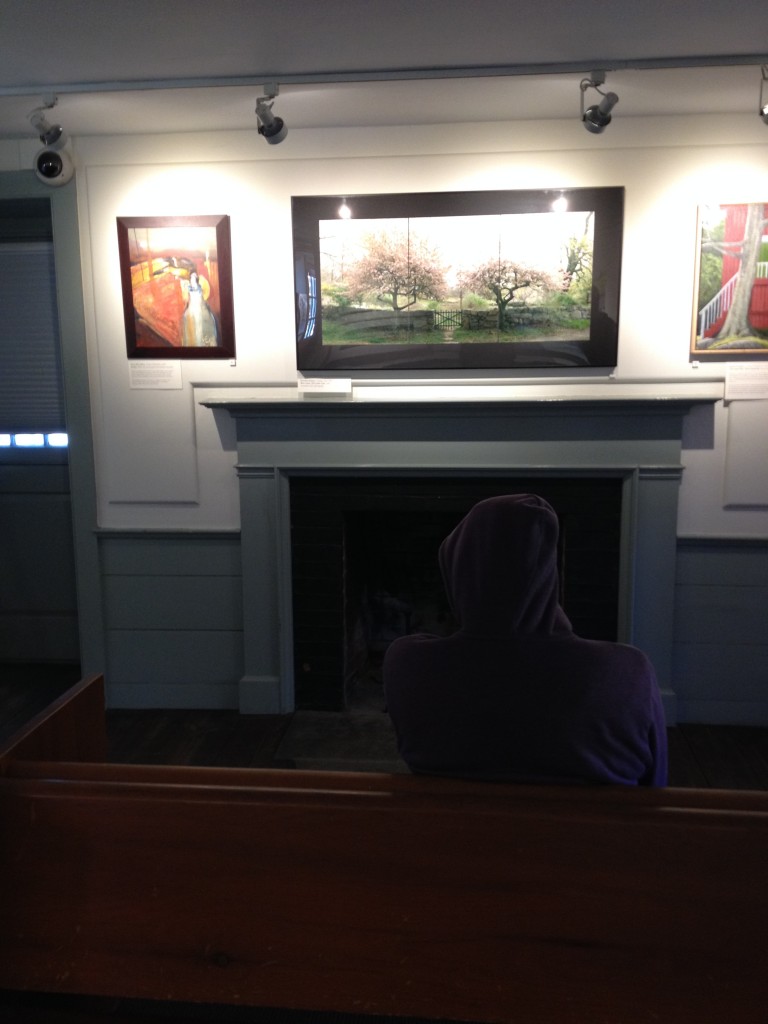 Weir Farm belonged to Julian Alden Weir, a foremost American Impressionist painter. In the Visitor's Center you can view many paintings that have been done right on the property. (Yes, that is my son with his hoodie on, taking in the paintings at the farm.) Originally the farm was the painting retreat for Weir and many of his family and friends. Weir Farm is the only national historic site specifically dedicated to the history of American painting. He used the farm's simple domestic scenes as the subject of his artwork.
Make sure to pick up a brochure as you leave the Visitor's Center: Park Brochures.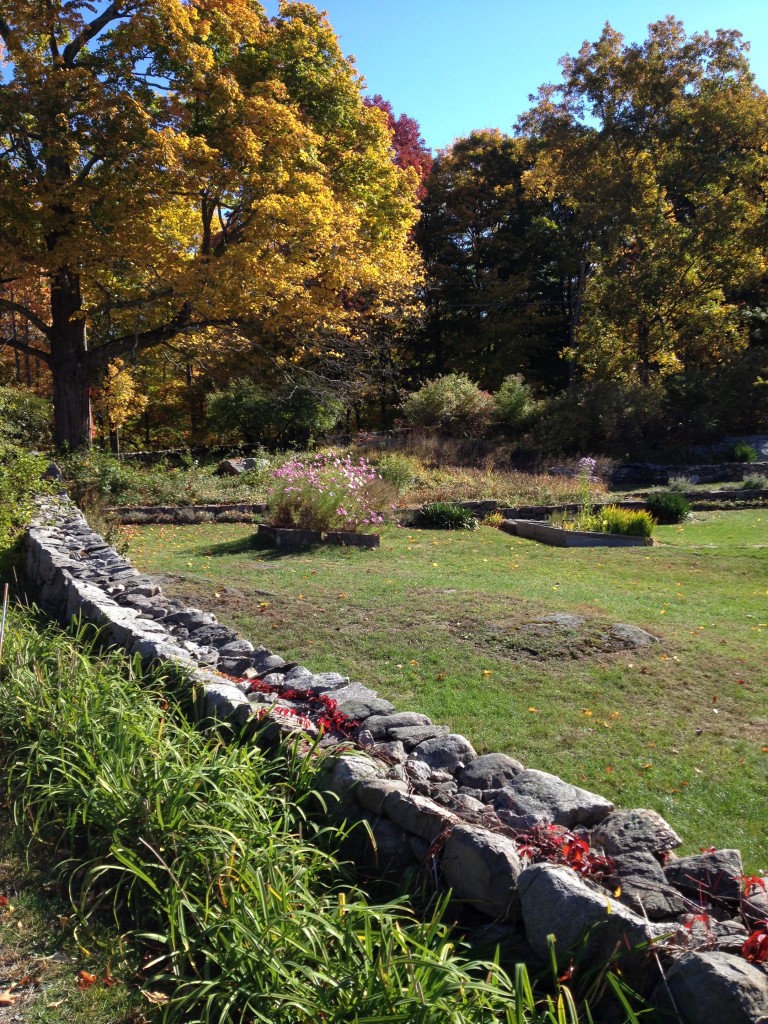 This is a place of such beauty, with winding stone walls and several different developed gardens. We visited in October so we had an autumn color palette but I imagine that in the summer this garden is alive with a vibrant blossoming flower garden.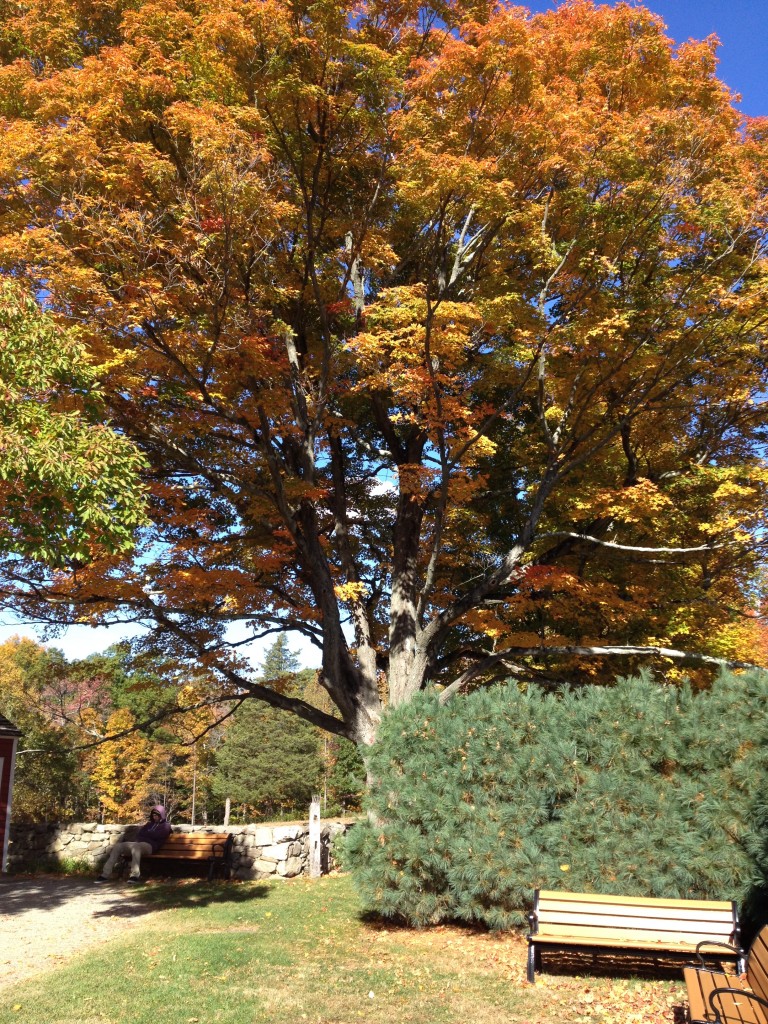 There are nice pathways going between the Visitor's Center, the buildings, the gardens, barns, and art studios. We enjoyed the atmosphere and practically had the place to ourselves on this weekday morning.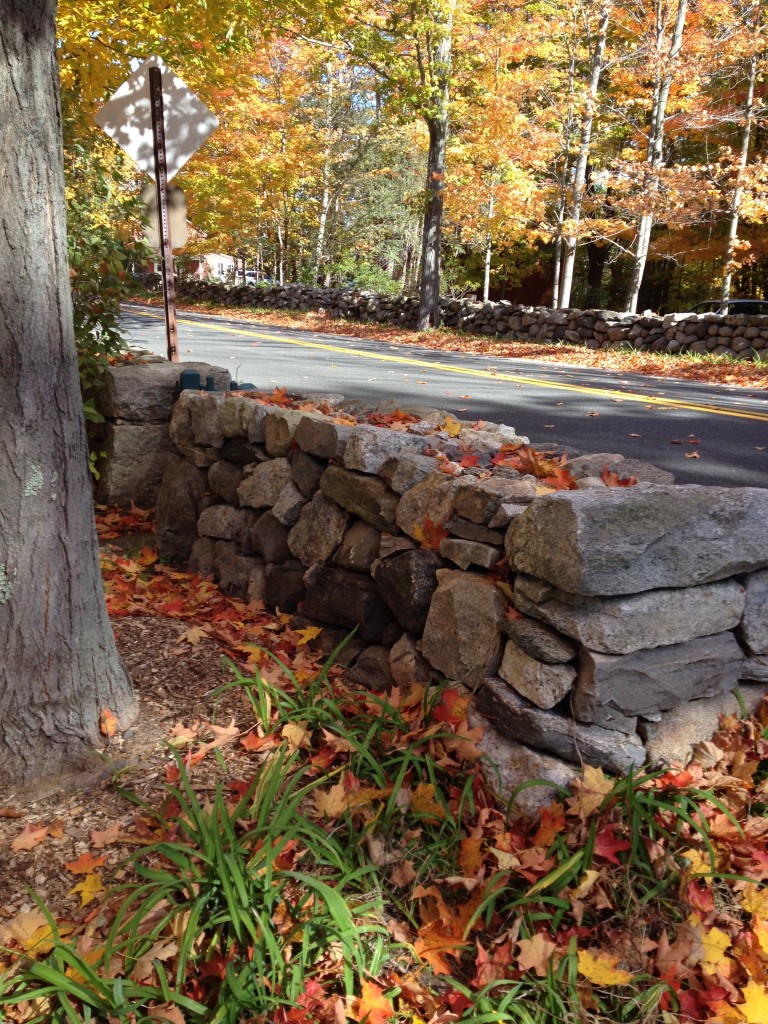 My youngest son was very interested in the construction of the stone walls at the farm. He is currently working in the masonry field so I can see he was appreciating the skills involved in creating this functional but beautiful barrier here at the farm.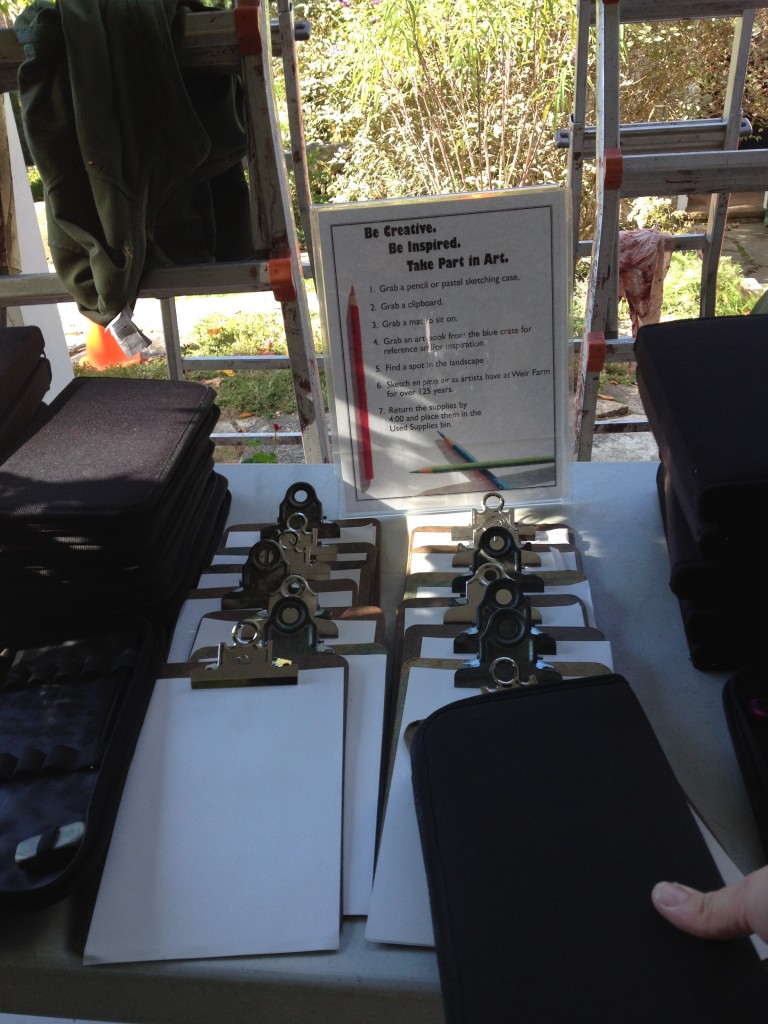 Each day at the farm, they provide art supplies to borrow so you can actually create some art during your visit. The day we were there the featured art supplies were colored pencils and pastels. Use the supplies and then bring them back at the end of your day. Yes please!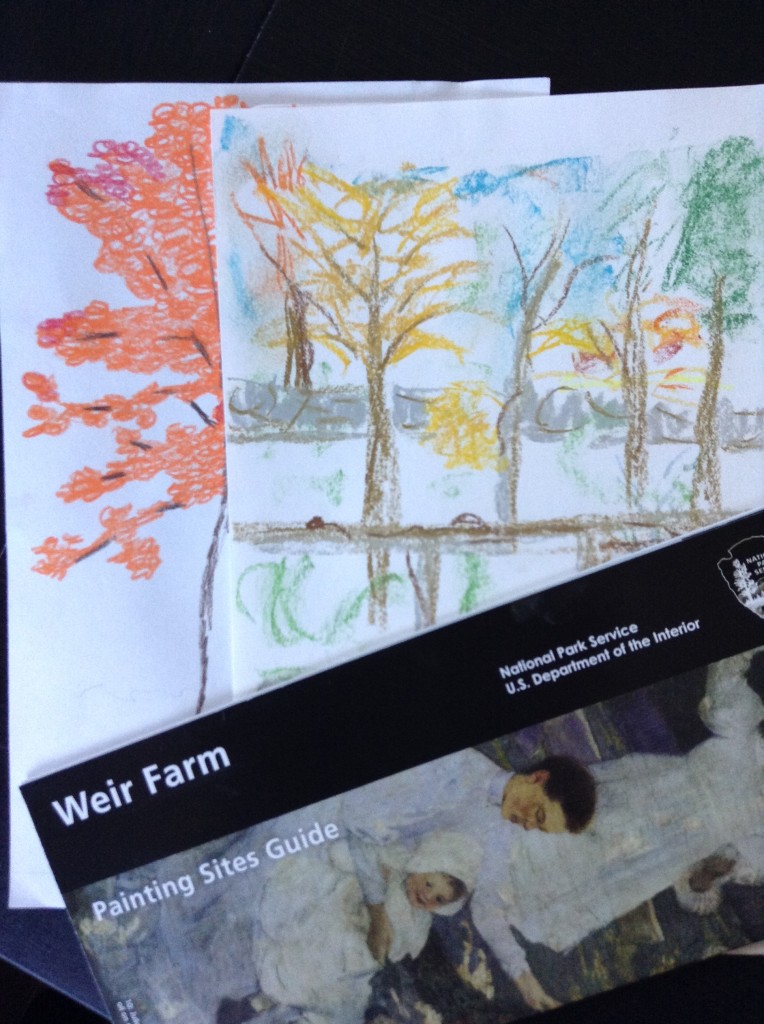 We wished we could stay longer….the colors of the trees and the landscape were truly inspiring.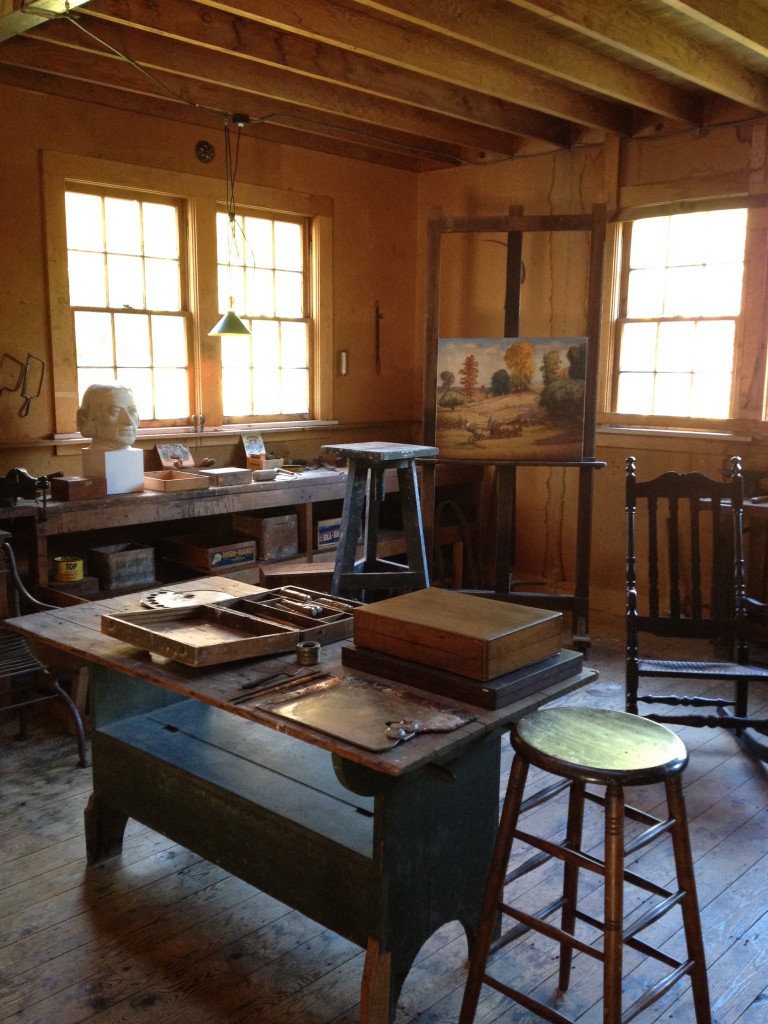 The day we were at the farm there were docents in every building. Because we were the only ones there, we were treated to extra special tours of the two artist studios. This was the painting studio and you could really imagine standing at the windows and being inspired to paint. The other studio was the sculpture studio of Mahonri Young (related to Brigham Young).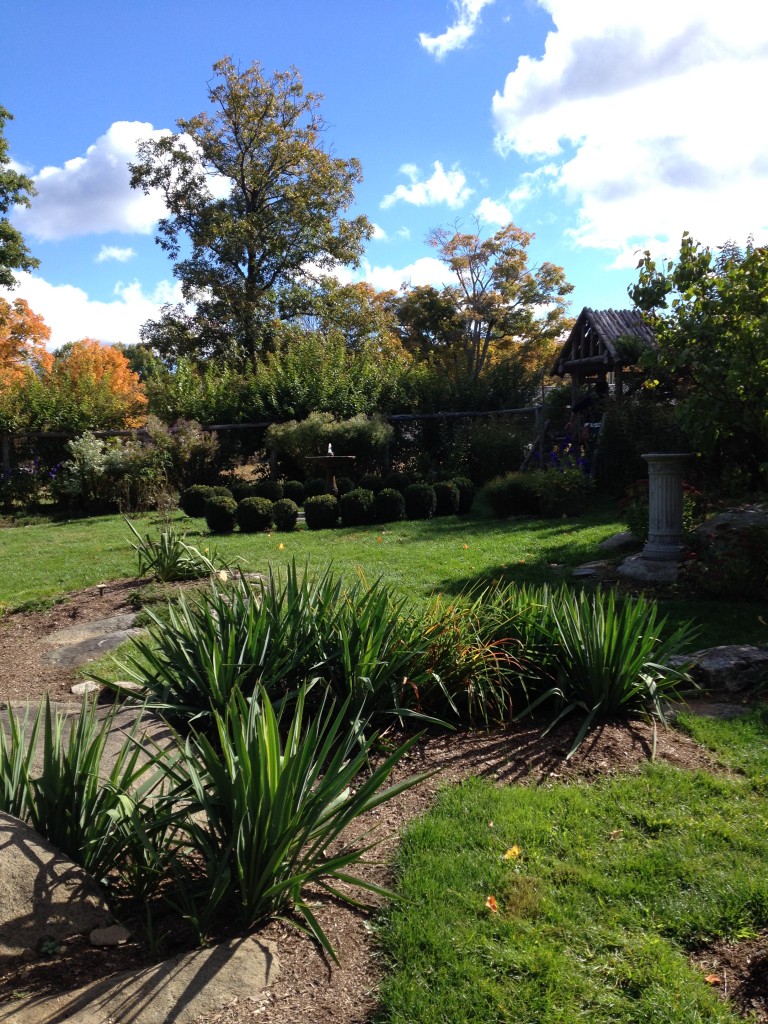 This is the Secret Garden and we spent a bit of time here sketching and enjoying the autumn Connecticut sunshine.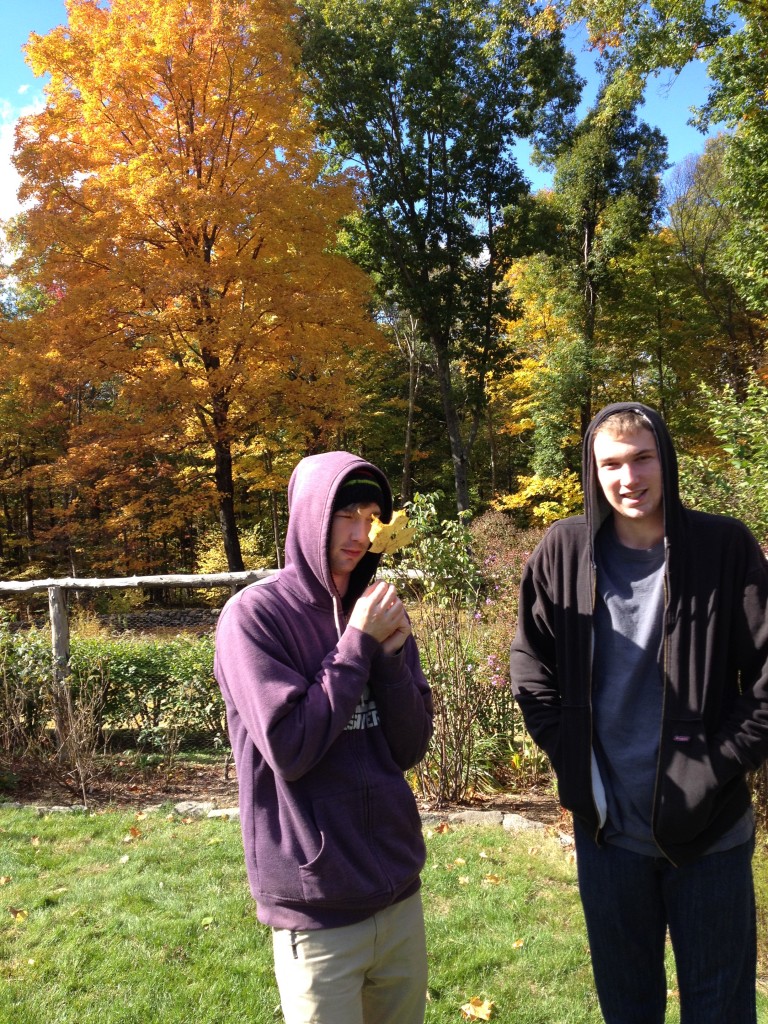 I had to include this one of my two boys…I don't get to see them together very often and this image makes me smile.
Weir Pond was constructed as a place for fishing, painting, boating, swimming, and picnics. It was also used to harvest ice in the winter. This day it was a picture perfect scene and we walked all the way around it.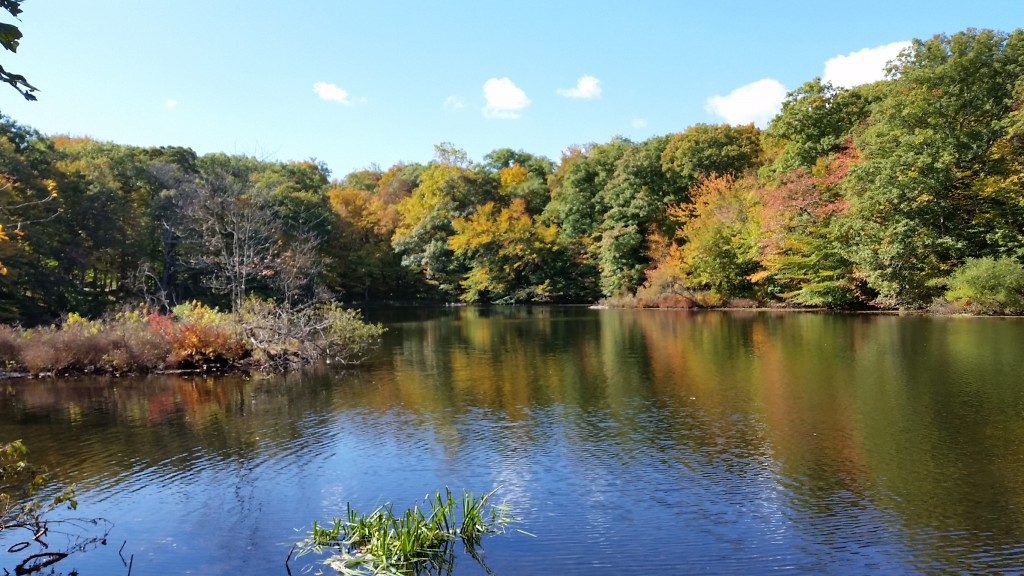 If you visit Weir Farm, take the extra time to visit the pond. So pretty!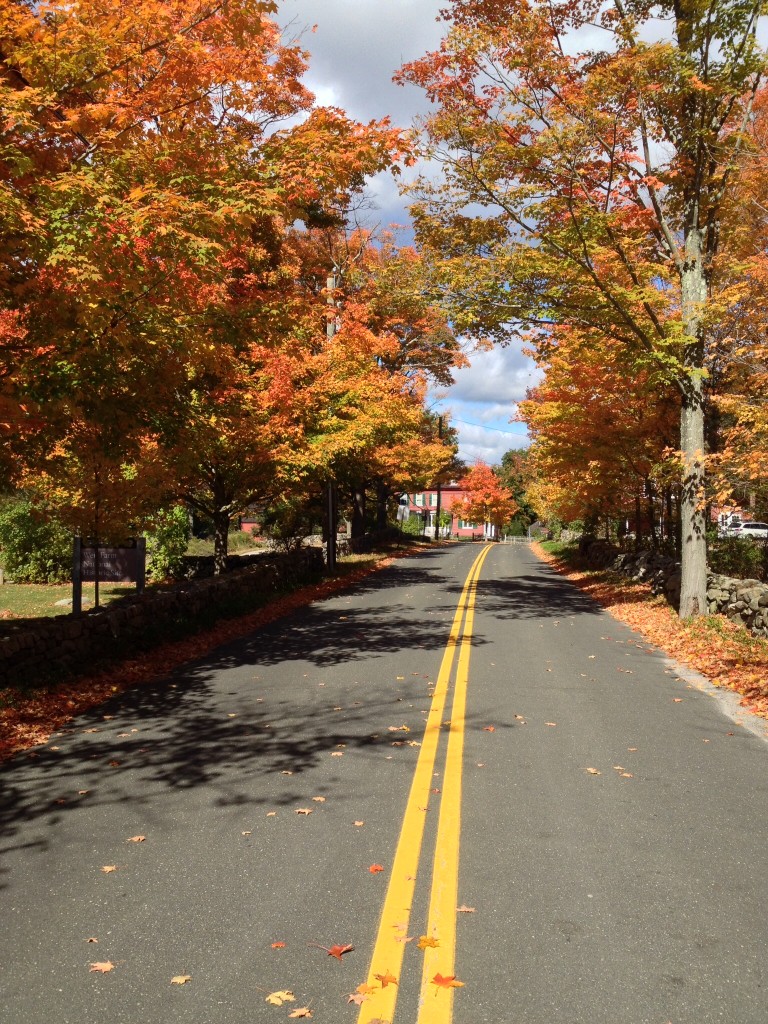 Our family enjoyed our morning at Weir Farm and had planned to eat a picnic lunch right there. But, someone forgot to actually put the picnic bag in the car and left it on the kitchen table..oops. No worries. We just went into town and found a place to grab a bite to eat. We combined our day with a trip to the Maritime Aquarium in Norwalk, CT. This was a huge success as well and I highly recommend it if you are in the area.
More Tips
There is no fee for parking or entrance to this historic site.
There is a small parking lot and it does not accommodate RVs or trailers.
Allow at least a few hours for your visit.
This is a place that will appeal to children if they enjoy creating artwork or are learning about Impressionism.
There is a tour of the Weir House during the months of May through October.
The Visitor's Center and buildings are open May through October. In the off season you can pick up a brochure for a self-guided tour of the grounds on the porch of the Visitor's Center.
There is a Junior Ranger program offered.
There is an artist-in-residence program at this historic site.
Located about 60 miles from New York City…not an easy drive. It was about 15 miles from where we were staying in Danbury, CT.
You can read more of my national park entries by following these links: