Seasonal Topics Reminders – Winter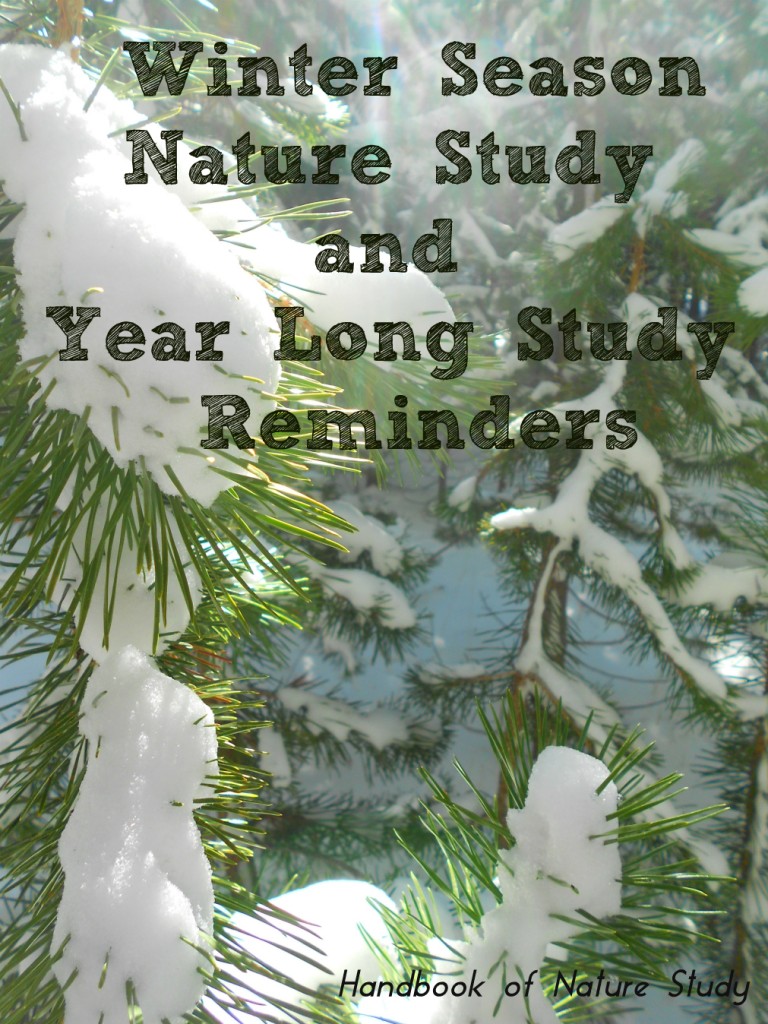 Here is a link to the winter reminders post: Year Long Study Reminders- Winter.
Use the ideas in this post from the archives to schedule some winter nature study time for subjects you may want to revisit in future seasons as a way of comparing. Our family found observing things from season to season was informative and interesting as it showed the life cycle of a plant or other nature topic.
Hope your winter nature study is going well! I look forward to starting the next series of Outdoor Hour Challenges on January 13, 2017.