Outdoor Hour Challenge
September 2020 through August 2021
Plans and Instructions
I know how much the Outdoor Hour Challenge year plan is anticipated by the families that follow the series topics each week! I'm happy to announce that I have it all organized and ready to go for you a little bit earlier than usual. You're going to be excited to hear that there are 3 new ebooks in the plan this time around!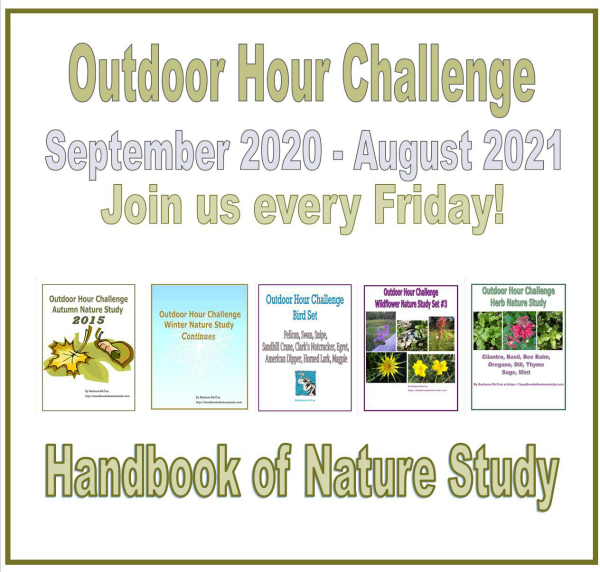 Here are the five ebooks that will be planned out from September 2020 to August 2021.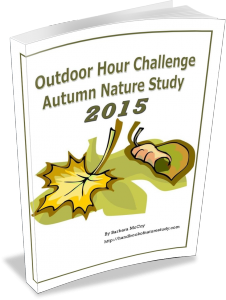 Autumn – Final Ebook: swallows and swifts, catbirds, cockroaches, field horsetail, sapsucker, brook study, catfish, jewelweed, prickly lettuce, hedgehog fungi, calcite, limestone, marble, chickens, and turkeys.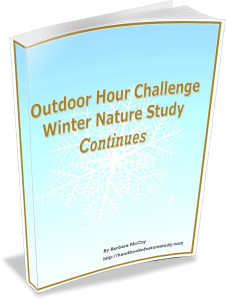 Winter Nature Study Continues Ebook: cattle, deer, feldspar, Orion star study, crystals, flickers, scarlet saucer, bloodroot, hepatica, violets, bleeding hearts, Dutchman's breeches, and squirrel corn.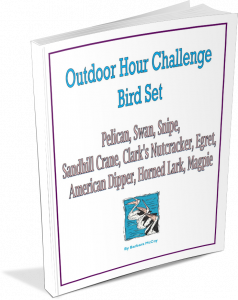 Bird Set #1 Ebook: pelican, swan, snipe, egret, sandhill crane, American dipper, horned lark, magpie, and Clark's nutcracker.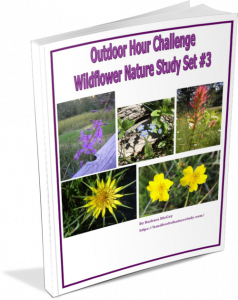 Wildflowers Ebook #3: fireweed, salsify, paintbrush, forget-me-nots, and silverweed.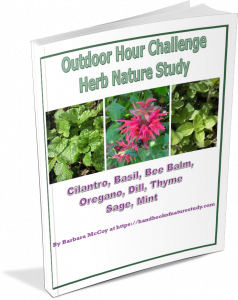 Herbs Ebook: cilantro, basil, bee balm, oregano, dill, thyme, sage, and mint. This ebook will be added to the Ultimate and Journey level memberships in June 2020.
Outdoor Hour Challenge September 2020 – August 2021 for Members
Get the Year Plan in a PDF: Subscribe to the Ultimate Naturalist Library, Journey, or Discovery level membership: Your membership will give you access to a detailed schedule for the entire year. You will have a printable plan that shows dates and specific topics that will be considered every Friday. This makes your planning super easy!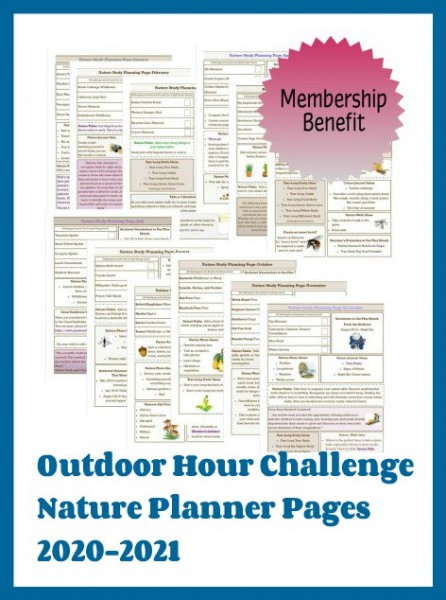 As there were last year, I've created monthly planning pages with lots of additional nature study ideas that you can use to enrich your nature study. These are similar to the planning pages I created for the newsletters in the past. If you're a member at any level, you'll receive all 12 months of planning pages in one pdf to download and print!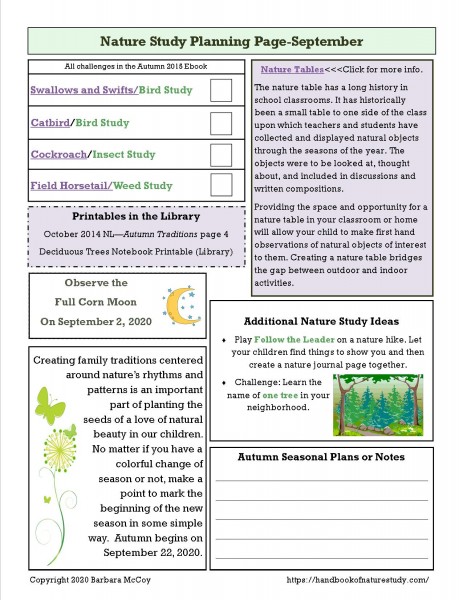 View a sample planning page above. These pages will be added to the Ultimate and Journey level memberships by the end of July 2020. Print the sample: September 2020 Handbook of Nature Study planner page.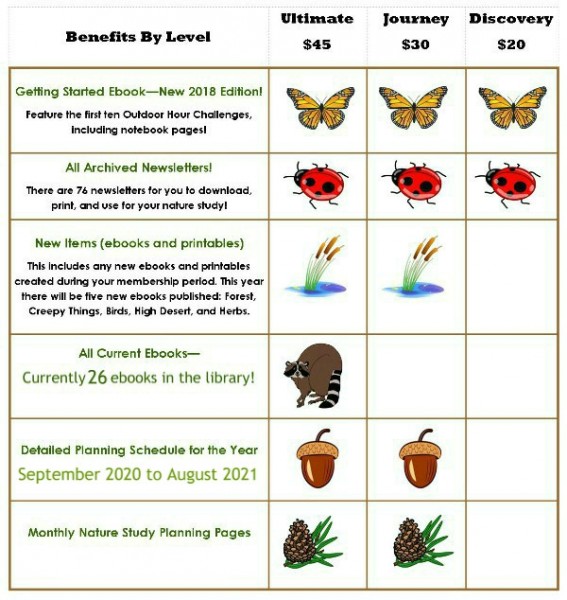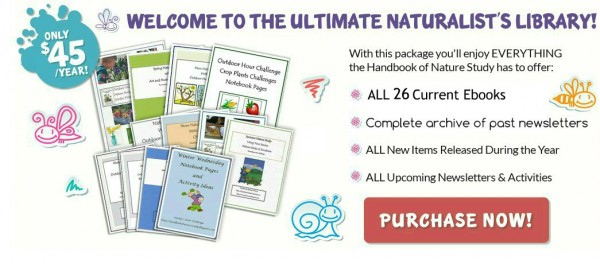 Do You Want to Join Us? Here's what you need to do!
Purchase a membership here on the Handbook of Nature Study. Remember that if you want access to all the ebooks, you'll need an Ultimate Naturalist or Journey Level Membership. If you purchase a membership now, you'll have access to all of the new ebooks as they become available. A membership here on the Handbook of Nature Study starts the date of purchase and is valid for one year.
Download the ebooks as they become available.
Download the September 2020 through August 2021 plan.
Subscribe to the Handbook of Nature Study blog for reminders each Friday.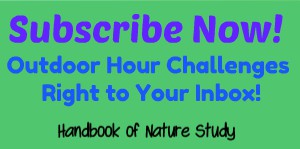 If you can't purchase a membership at this time, you can still follow along by subscribing to the blog and each week's Outdoor Hour Challenge will come right to your email inbox.
Click Below to Get Started!
Use the discount code
NEWSTART

for $10 off your Ultimate Naturalist Library membership. Code expires 9/1/2020.