Right now, in this moment, I think all of us could use something to focus on that is positive and encouraging. In our family, that means spending some time outside and being refreshed by the constancy of nature.
There's no better way to take your appreciation for nature to the next level like starting or continuing a year-long study of a particular nature topic. Over the years we have completed many of the ideas listed below and learned many valuable lessons from carefully observing a tree, a plant, or the weather over the course of a complete year.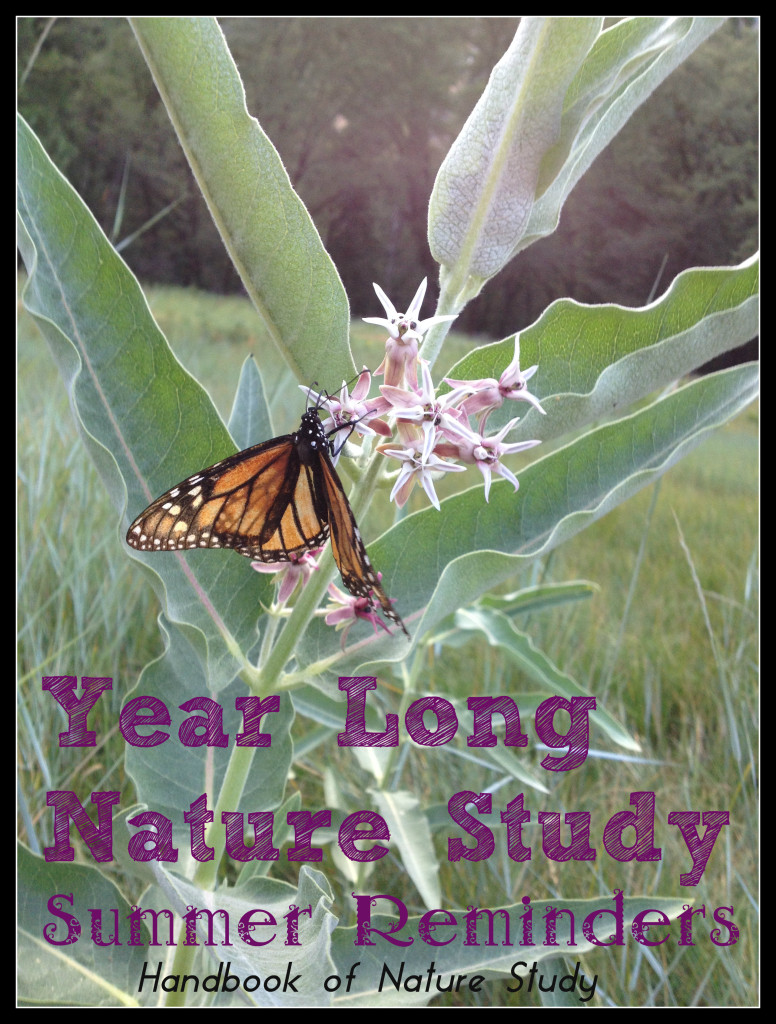 It's now time to start thinking about a summer season observation for your topics of choice. Make it a firm plan by scheduling a day to make your summer observations.
Summer Seasonal Observations
Pick one and get started by clicking the link to the archived entry that will give you lots of ideas for completing your own year-long nature study.
If you have a continuing year-long nature study project, don't forget to put it on your calendar or you may forget to make your summer observations.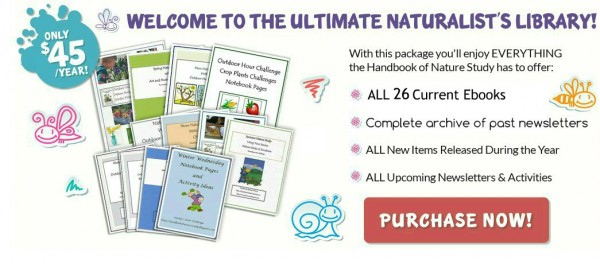 Some of the links above will take you to ebooks that are in the Ultimate Naturalist Library. You'll need to have a membership in order to get the full benefit of the nature study ideas (printable notebook pages, coloring pages, additional images and links).
Join us now for a complete year's access to the Library. Use the discount code
NATURESTUDYFUN

to receive $10 off an Ultimate Library membership.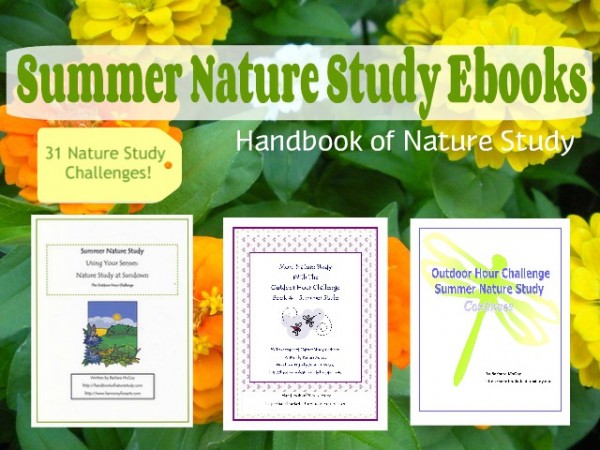 You also may wish to check out the summer nature study ebooks available here on the Handbook of Nature Study. You can click the graphic above to see the topics included in each of the ebooks available.