Start Here:Spring Weather Nature Study

There is nothing better than seeing the beginning of the spring season, whatever that looks like in your local area. I am currently in California and the landscape is very different than back at home in Central Oregon. Here, the California rolling hills are turning green with the first of the spring grasses. The wild mustard is making its appearance with its yellow flowers that dance in the spring breezes. I have seen lots of red-tail hawks sitting in trees and up on telephone poles. The morning has birdsong and I can pick out a few of the main players like the robins and California quail.
It will be months before these are spotted in my own neighborhood once I return home.
In the meantime, I will enjoy the spring season while I can and make mental notes that will eventually go into my nature journal.
This week's Outdoor Hour Challenge is linked above and the suggested activities will get you started with ideas for your outdoor time. There is a free printable notebook page included in that entry.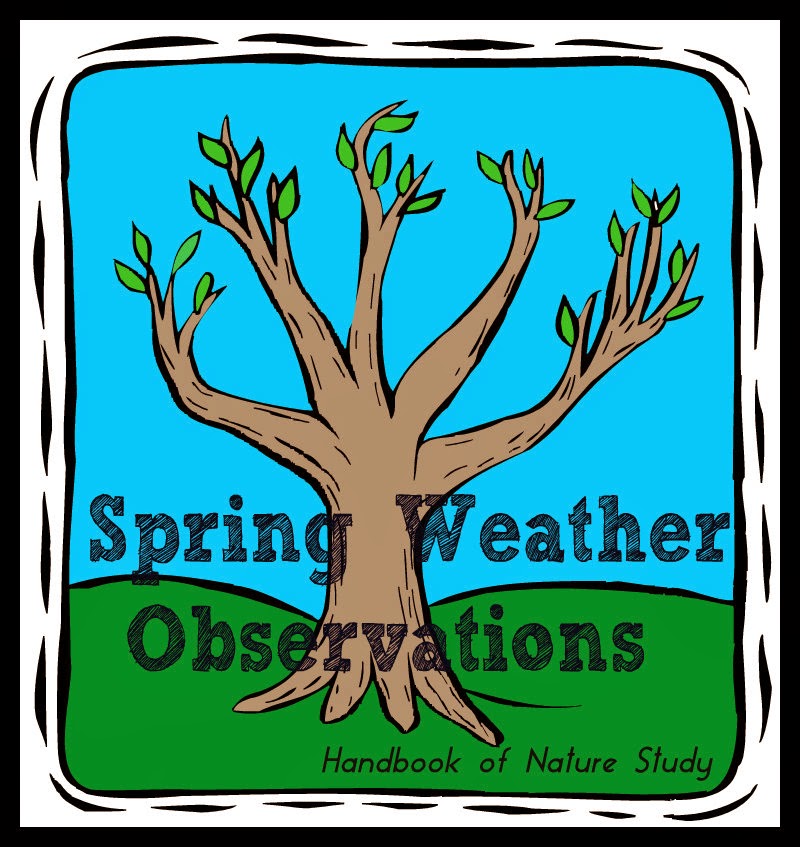 Links to prior season's Outdoor Hour Challenges:
Autumn Weather Nature Study – Free Printable
Winter Weather Nature Study-Free Printable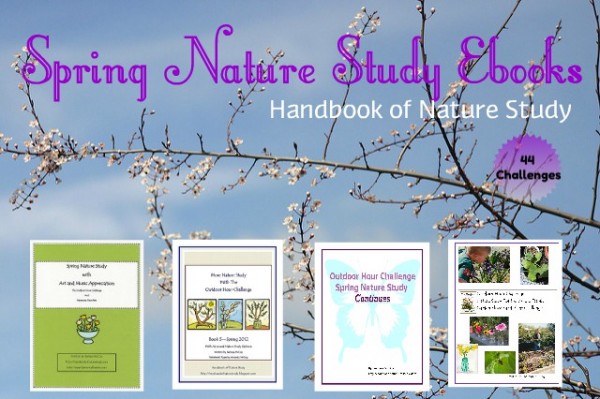 There are many more spring related nature study ideas in the four ebooks shown above. You can find them in the Ultimate Naturalist membership library.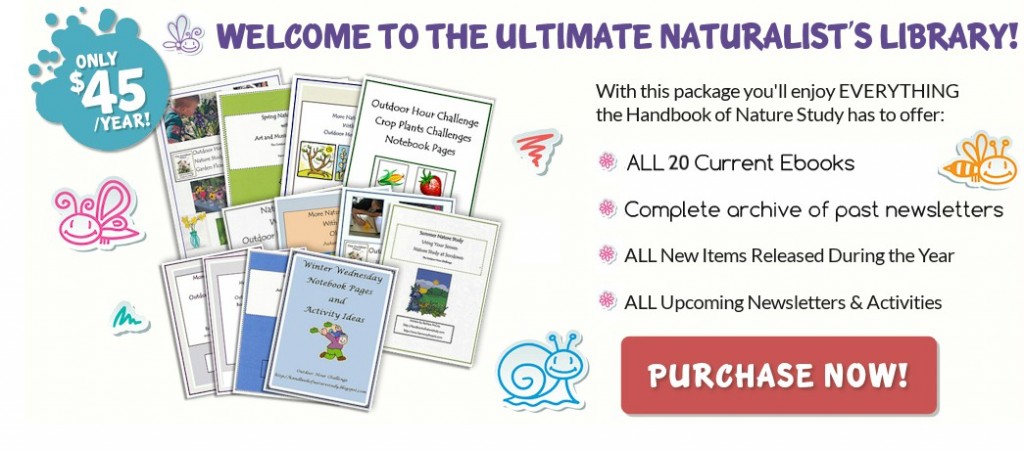 Use discount code OHC10 for $5 off any membership!