Start Here:Spring Cattail Nature Study

We are eagerly anticipating the spring season here in Central Oregon. In the meantime, we will plan our spring cattail nature study and keep our eyes out for the opportunity to study them soon!
If you have a near-by park that has a pond or little stream, look for cattails along the bank. Here are a few suggestions from the original challenge linked above:
Make sure to encourage your child to sketch the cattail leaves.
Try to include a little of the habitat that your cattails are growing in during this season.
Include in your sketch any insects, birds, or animals that you observed near your cattails during your outdoor time.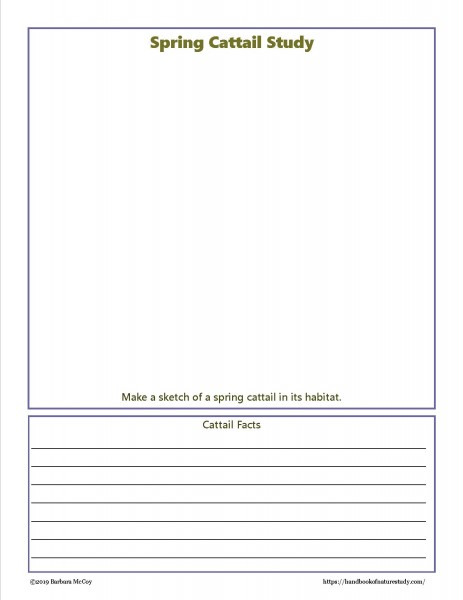 If you're a member here on the Handbook of Nature Study, there's a notebook page you can use to record your spring cattail nature study observations listed in the printables section of your membership.
Links to prior season's Outdoor Hour Challenges:
Autumn Cattail Nature Study – Free Printable
Winter Cattail Nature Study-Free Printable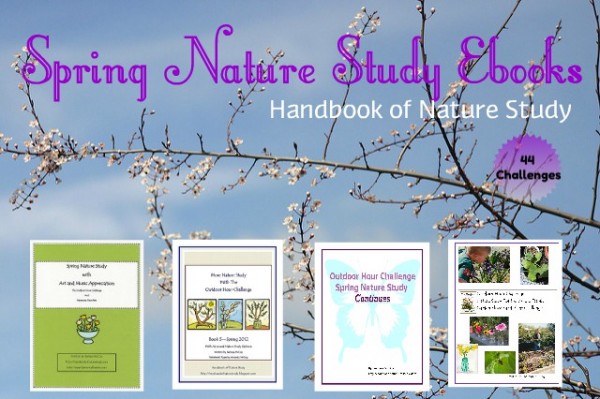 There are many more spring related nature study ideas in the four ebooks shown above. You can find them in the Ultimate Naturalist membership library.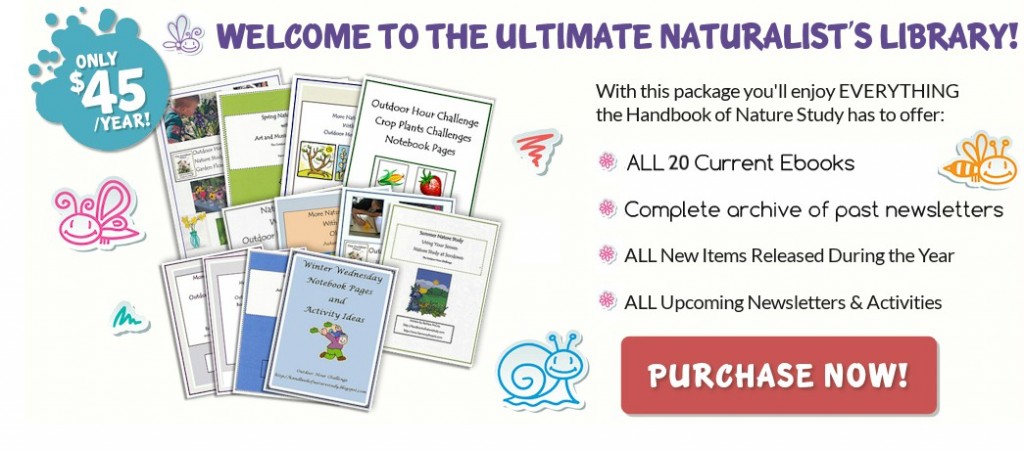 Use discount code OHC10 for $5 off any membership!