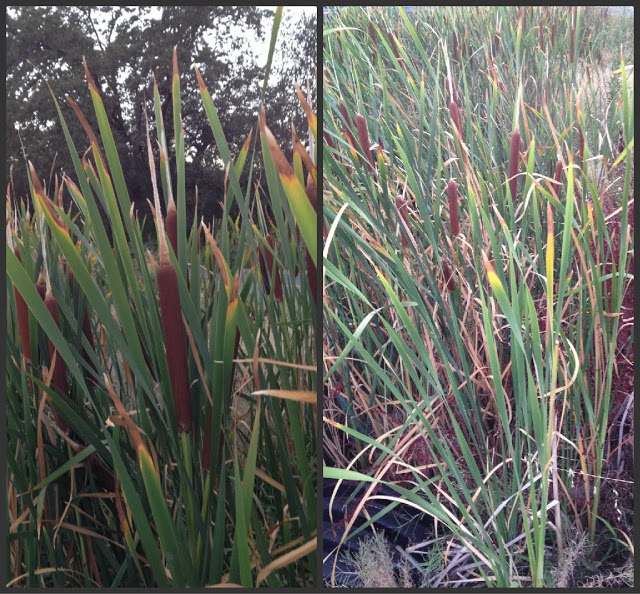 Following a year-long study of cattails is another way to learn more about your local habitat. As you find and then observe your patch of cattails you learn just what a cattail needs to thrive. We have had two year-long studies of cattails in the past, each in a different part of town. One patch was within walking distance of our home and alongside a busy road in the ditch. The second patch was growing just to the edge of our local walking trail and we watched it every week noting the changes.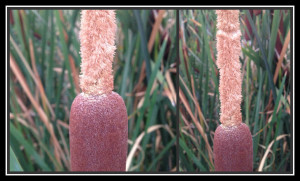 This year I spied a new patch that is thriving next to a road I travel just about everyday in the car. There is a pullout nearby so I stopped and took a few photos and I recorded a quick sketch in my nature journal.
The great thing about a cattail study is that there are so many other topics that can come up as you slow down and observe your cattail patch.
Summer – Insects, frogs, algae, duckweed, birds (red-wing blackbirds), pollen
Autumn- Seeds
Winter- pond water, mud, cattail roots and stalks
Spring- cattail leaves, more spring ideas here: Cattail Study
This is the perfect study to go along with a year-long pond study if you want to combine the two together.
Seasonal Pond Study with printable notebook page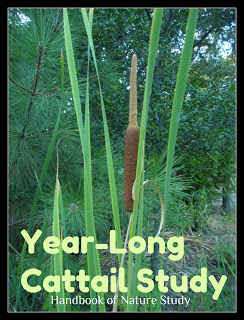 Whatever you do, keep your eyes out for your own cattails to get to know over the next year.
Seasonal Cattail Nature Study – free printable notebook page included