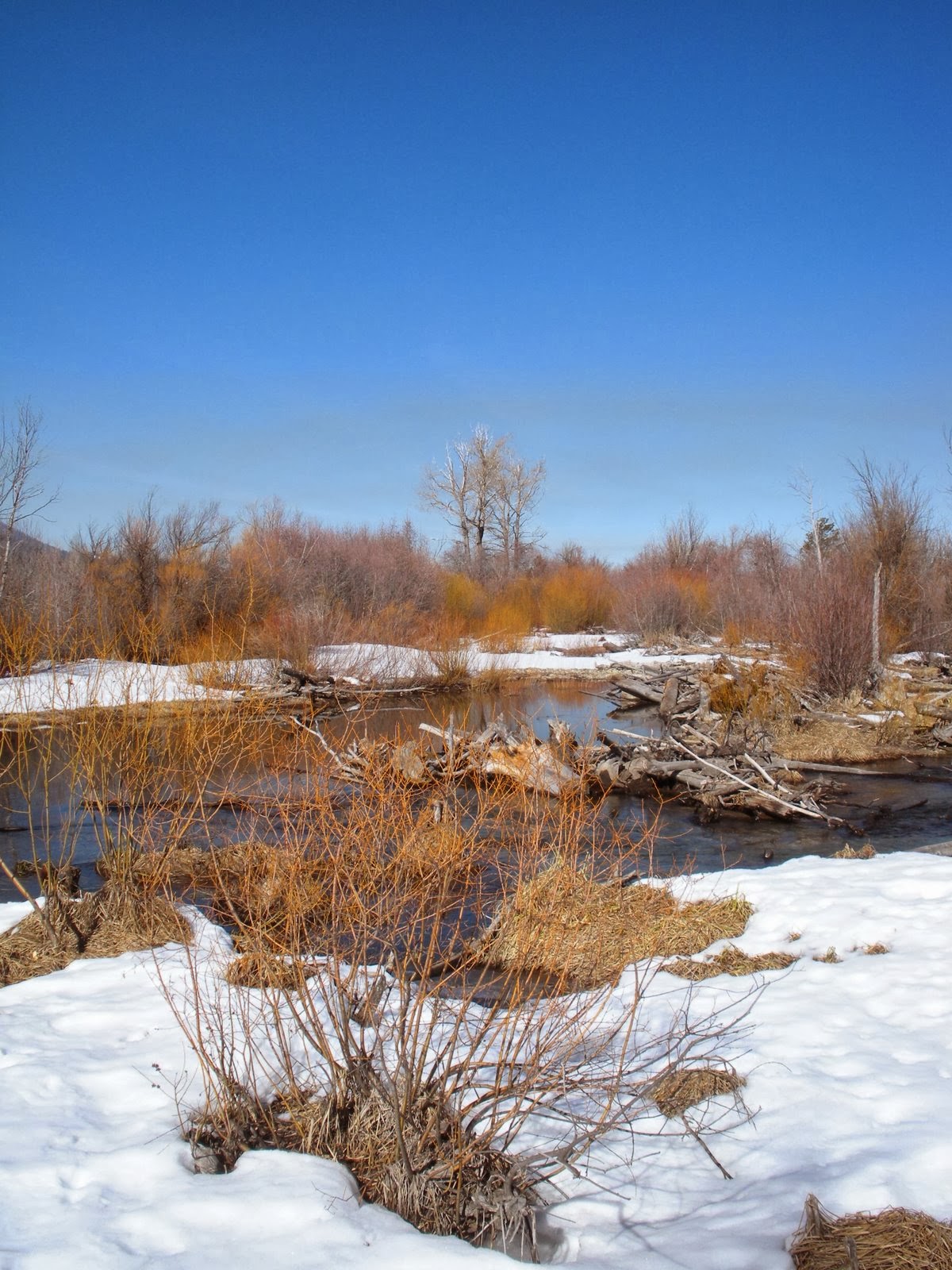 This week we took time to review a little bit about beavers since we regularly visit an area where we see evidence of them. If you read my blog regularly, you have seen photos of the beaver lodges and the trees gnawed on by beavers.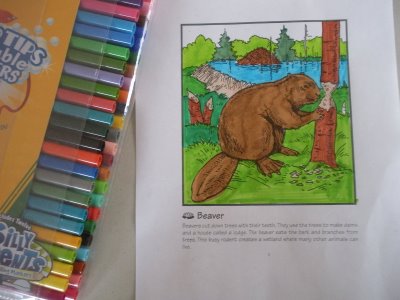 My son really enjoyed watching the YouTube videos on beavers and we read the section in the Handbook on muskrats.
Our outdoor time this week was spent exploring an area off the trail we normally take. It led us to what we are now calling Fern Gully. This area is found by following what we think is a deer trail down off the main trail and into a steep little gully. We have heard water running in this area before and we presume that when it rains hard enough there is water running down the rocks. We will test our theory the next chance we get.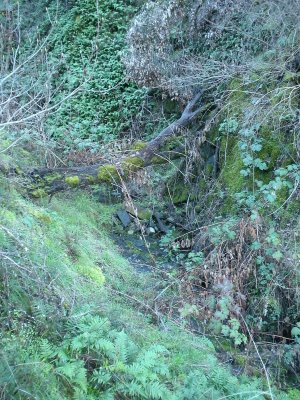 Here is another photo looking the other way down the gully.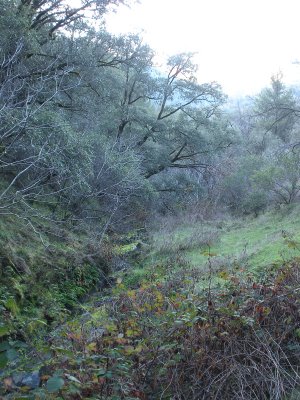 There are lots of blackberry vines. We are interested to see how this area looks in the summertime. We imagine it being a cool place to sit in the shade. It should be interesting to see how the area changes as the seasons change.
We found more fur on the side of the trail…a lot this time.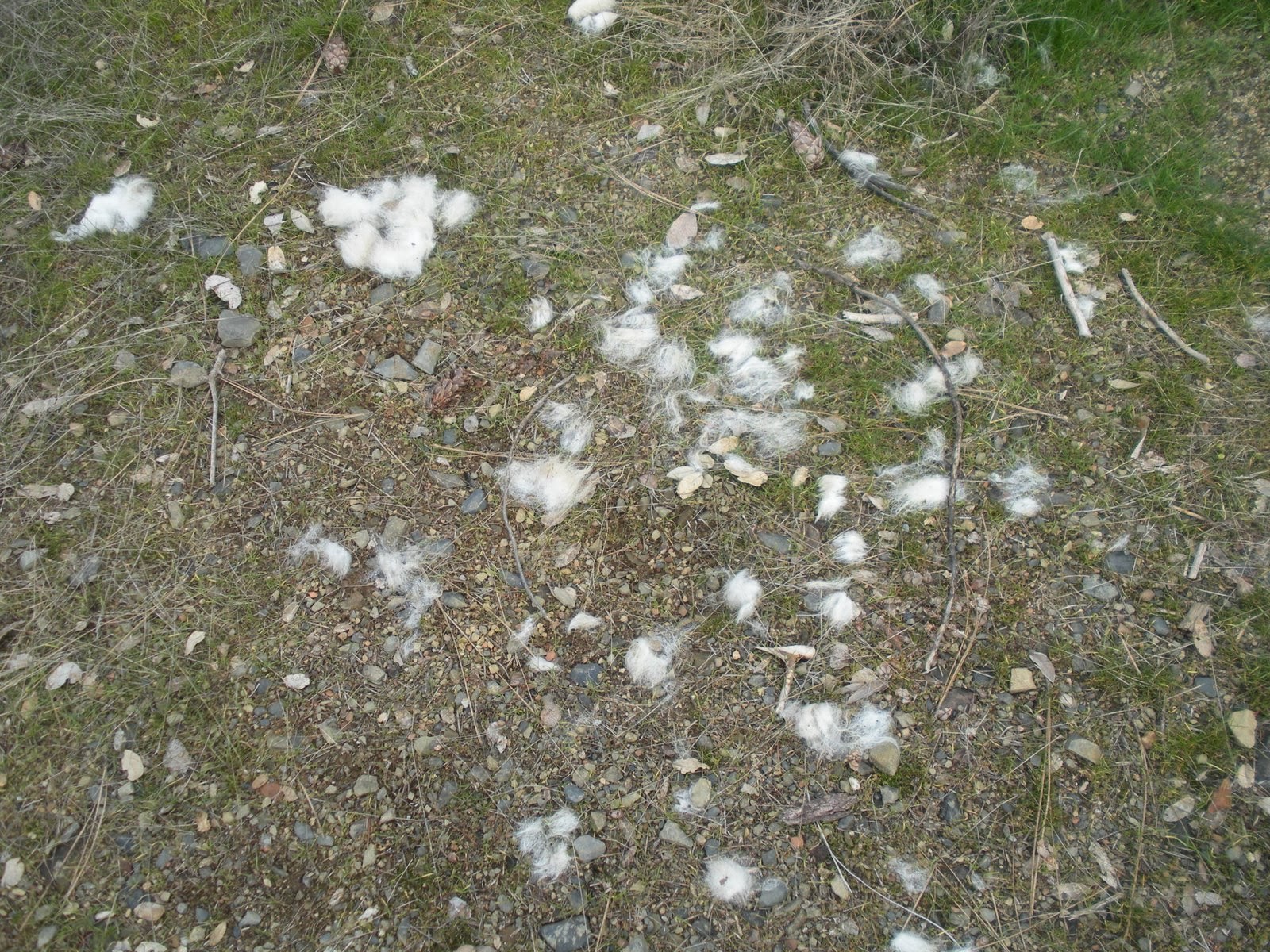 We still are puzzled by the fur mystery. I looked at it very closely and it is really fluffy and very soft. It is white…with a slight yellowish color to it. There is no blood or tracks or other signs of struggle. I have no idea where it came from but this is the third spot on the mile and a half trail that we have seen this fur. Last week we began to wonder if it was a dog's fur but it just doesn't feel like any dog fur that I have felt before. Someone suggested in a comment that it could be sheep's wool but it is no way the texture of wool and there are definitely no sheep in this area. Hmmmm…still wondering.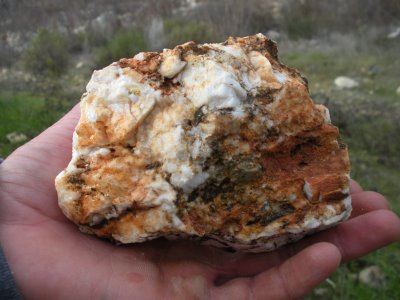 We came across an area that has these wonderful quartz rocks. Really, really pretty.
Here is the backside.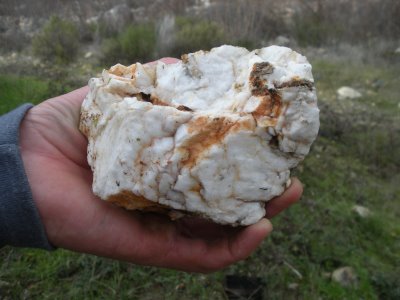 I am so interested in studying rocks but I am nervous about being overwhelmed with trying to identify them. Any suggestions?
Well, that wraps up this post for our Outdoor Hour Challenge this week. We had some adventures and some good questions this week. Last night we had two inches of snow so we were able to complete our Winter Wednesday snow activities from a few weeks ago. I was glad that we had planned ahead of time and had the experiments in our mind as it began to snow. I will post those results soon.