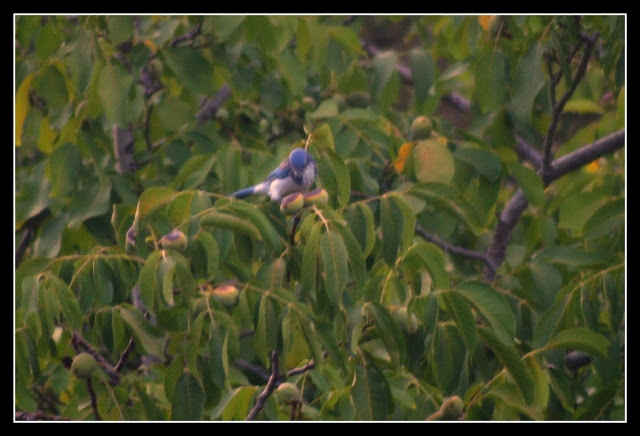 Western scrub jay in our walnut tree.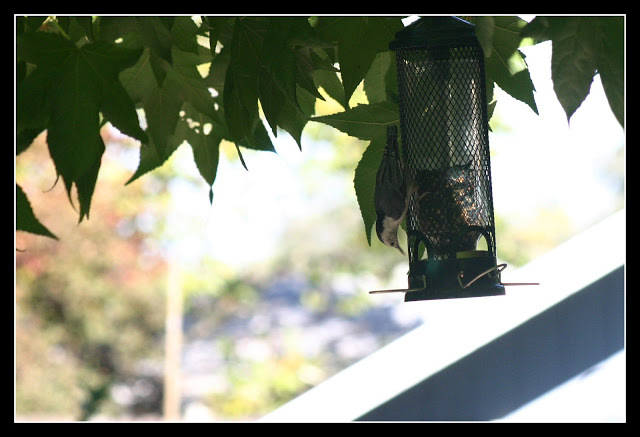 White-breasted nuthatch doing his upside down thing.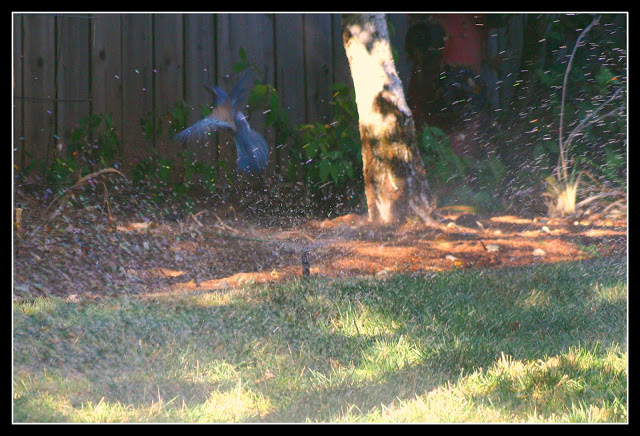 Scrub jay taking a bath in the lawn sprinklers.
We have had a busy week around the birdfeeders which always makes me happy. The birds are enjoying our yard, partaking in the plums, the sunflower seeds, the walnuts, the birdbaths, the sprinklers, and the various feeders. I sometimes get very distracted….especially when I pull the camera out and try to capture a few images.
We all love watching them and hearing their songs as we go about our day.
So far today, I have heard quite a few birds: American crow, California quail, Western scrub jay, White-breasted nuthatch, House finches, Anna's hummingbirds, and our little titmouse.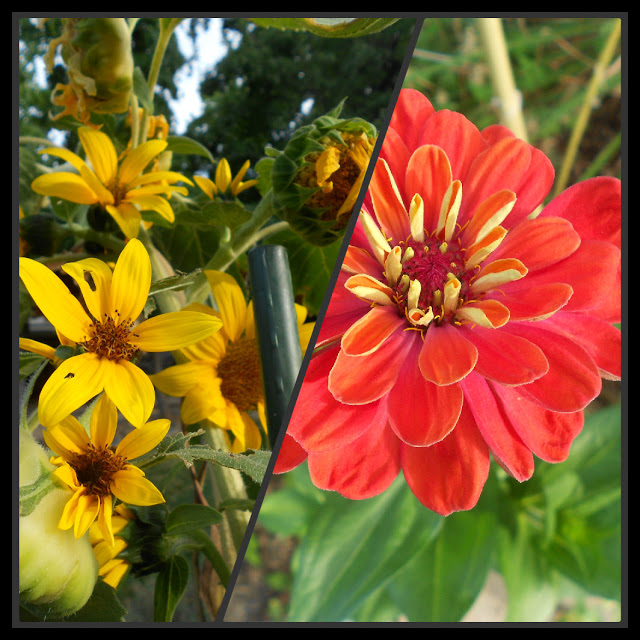 The sunflowers are still going strong and my very first zinnia from the transplants my dad sent over is blooming! There is a whole row of zinnias just about to burst out in color! Doesn't it make you happy to have colorful flowers in your garden?
I have to admit the garden is beginning to feel like autumn is coming…I have a bunch of clean up to do around the various boxes but it is still too warm to do it in the afternoon. I like to go out early and get it done while everything is still in the shade. No hurry though. Autumn will be here before we know it (matter of days!).
I managed to squeeze in another Tuesday Garden Party entry this year….
Jami's Tuesday Garden Party meme is open from Tuesday to Thursday so there is still time for you to jump in and participate!