I finally remembered where I had seen lots of ants….on our backyard trumpet vines. This morning I had a chance to go out with Mr. A and take a closer look armed with our cameras and a desire to learn more.
After watching the ants for a few minutes, I realized they were not the only insect enjoying this colorful vine. The honeybees were buzzing right at ear level and even though I knew they were not interested much in me, I felt the need to keep getting out of their way.  They were very active and in the photo above you can see there would be multiple bees in one flower. This one had four!
After coming back inside, we did some research online to reveal why the ants are on the trumpet vine. There seems to be two lines of thinking:
1. The ants are farming aphids that also live on the trumpet vine.
2. The ants are actually partaking of the nectar found in the trumpet vine blossom.
This led to more outdoor time trying to discover which it was in our case.They definitely were interested in the flowers so I think our ants were after the nectar of the flowers.
According to the USDA, the trumpet vine is a habitat to the hummingbird, the butterfly, and the ant.  I thought it was interesting that the USDA also considers the trumpet vine to be an "invasive weed". We have had trouble with it sending out its sucker roots and coming up in the lawn but we just keep mowing them down.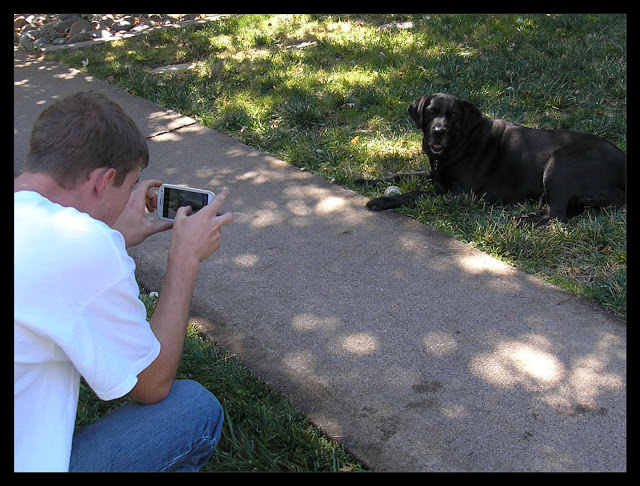 Of course, Kona needed a little attention when we were out looking for ants. Smile Kona!
We ended up walking around the garden and ticking off a few of our insect grid tasks…and finding two surprising insects which I will save for my grid study entry next week. I love the way we start off looking for something as simple as an ant, find ourselves asking a question that we answer with more research, investigate some more about a plant we have in our backyard, and end up really enjoy our time together. Although we had a focus in mind when we went outside, the nature study part was very relaxed and natural.
Right in our own backyard.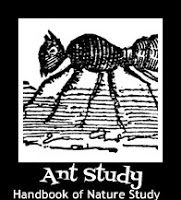 I am going to record the insects we saw on my insect list from the monthly newsletter, make a nature journal entry for the trumpet vine since we did all the research, and mark off several of the squares on our insect grid.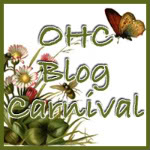 Hope you are enjoying your monthly focus on insects this month and don't forget to send in your blog entries for the carnival.