Brand New! Outdoor Hour Challenge
Indian Paintbrush Wildflower Nature Study
There are so many species of paintbrush that you'll need to look in your local field guide to see which ones you may have in your region. Most paintbrushes bloom between May and September, often in large clusters with other flowers. They are easily identified by the brightly colored spike at the top of the stem, looking much like the end of a paintbrush.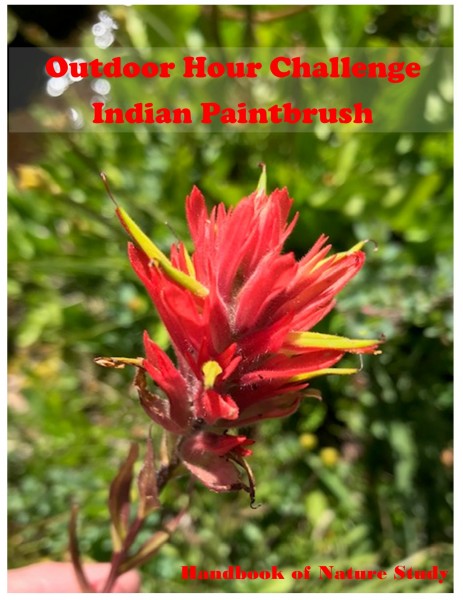 If you have a membership here on the Handbook of Nature Study, you'll find the complete challenge with images, more links to resources and videos, journaling ideas, a notebook page, and ideas for studying flowers in the figwort family. You'll need to sign into your Ultimate or Journey level membership to see the book download. See the sample below to see what is included in each Outdoor Hour Challenge.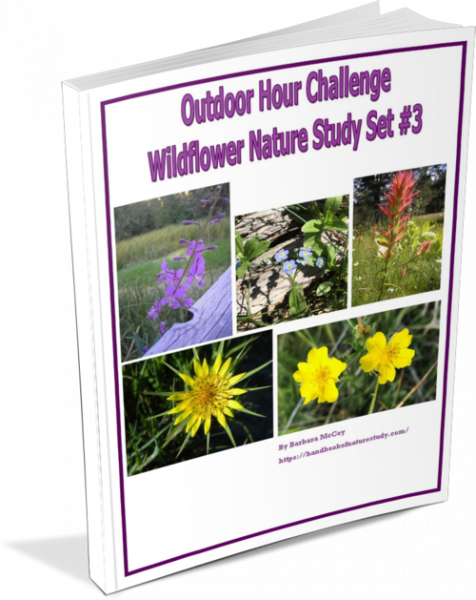 Here's a sample from the Wildflower ebook: Outdoor Hour Challenge Wildflower Ebook #3.
To purchase an Ultimate Naturalist Library membership, click on over to the Join Us page at any time.