Forest Fun – Rabbitbrush Nature Study
Brand New! Outdoor Hour Challenge
Our habitat here in Central Oregon is filled with lots of rabbitbrush. Use a field guide or the link below to determine if you have access to rabbitbrush in your neighborhood.
There is a range map found here: USDA rabbitbrush.  Look for rabbitbrush in grasslands, open woodlands, dry open areas with sagebrush, among junipers, and at the edges of ponderosa pine forests. Bloom time is from July to October.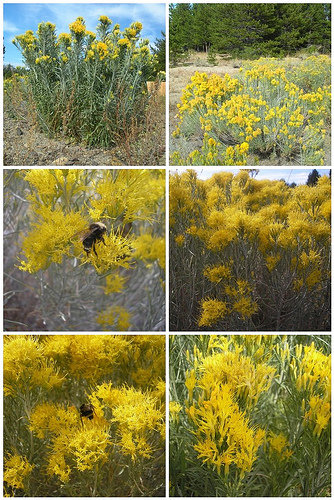 Note: If you don't have rabbitbrush, you can substitute a study of goldenrod this week.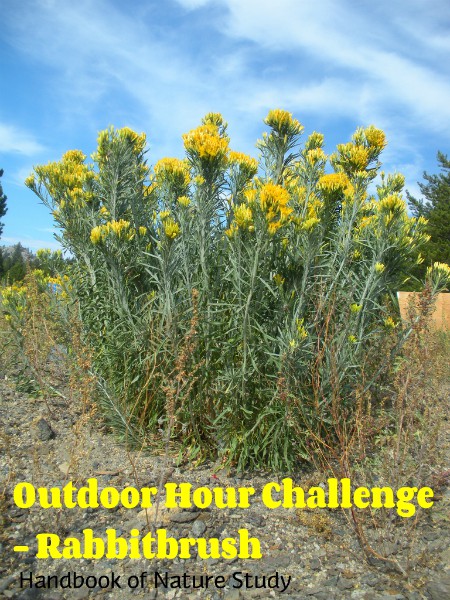 Please note that I will not be posting the complete challenge here on the blog, but you will find the detailed challenge in the Forest Fun ebook that's available both in the Ultimate Naturalist and Journey level memberships. Sign into your account and download the ebook for the details, more links, a coloring page, and notebook pages.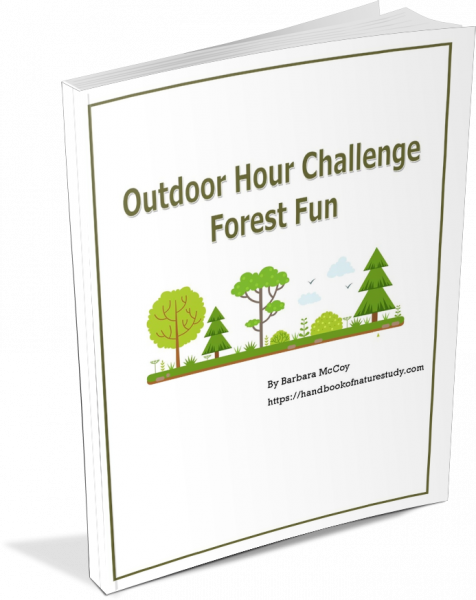 We are working through the Forest Fun ebook which is a brand new series of nature studies featuring things you might find in the forest. It's not too late to join us by purchasing an Ultimate Naturalist or Journey level membership.
Topics in this ebook include:
Rabbitbrush
Skunk Cabbage
Azalea
Common Raven
California Quail
Western Tanager
Black Bear
Moose
Porcupine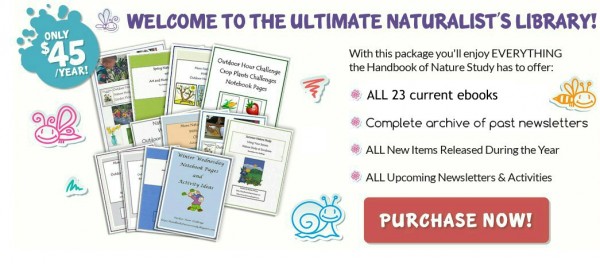 If you don't have a membership yet, you can click the graphic above and join today for immediate access to the 24 ebooks and so much more! Remember that all levels, even the Discovery level membership, include access to all of the archived newsletters!