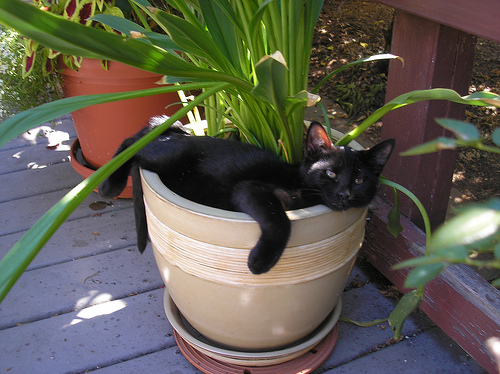 The Handbook of Nature Study has lots of interesting things to do to observe your cat or kitten. Many of these activities I hadn't ever thought about before so I am grateful for the guidance of Anna Botsford Comstock.
On page 265 of HNS:"This lesson may be used in primary grades by asking a few questions at a time and allowing the children to make their observations on their own kittens at home, or a kitten may be brought to school for this purpose. The upper grade work consists of reading and retelling or writing exciting stories of the great, wild, savage cats, like the tiger, lion, leopard, lynx, and panther."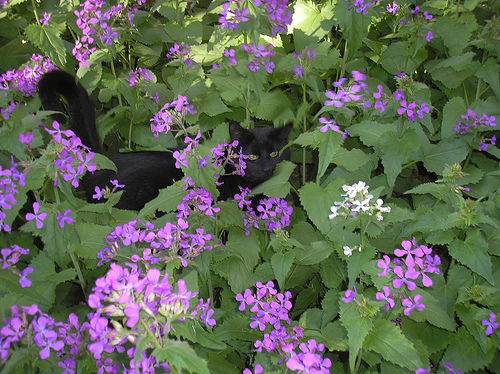 Page 265 Observation #1:"How much of Pussy's language do you understand? What does she say when she wishes you to open the door for her? How does she ask for something to eat? What does she say when she feels like conversing with you? How does she cry when hurt? When frightened? What noise does she make when fighting? When calling other cats? What are her feelings when she purrs? When she spits? How many things which you say does she understand?"
Our answers (given by my boys) Our cats give a soft meow when they want to go outside or they just sit by the door and wait. They sit in front of their empty dish and look at you when they wish for something to eat. They will rub up against you or jump up on our lap when they want a little "conversation". They hiss when they are hurt. The give a pitiful meow when they are frightened. When fighting, they hiss and put their ears down and chase each other through the house. They purr when they are enjoying a good pet and are relaxed. They will come when they are called "kitty". They come running when they hear the cupboard door open where their food is kept. They will jump down when you say sternly "down".
I think they did a good job answering the questions.